Maverick Trinidad and Tobago midfielder Keon "Skillachi" Daniel will be on the lookout for a new employer after he was released by United States Major League Soccer (MLS) outfit, Philadelphia Union, yesterday.
The Union announced that the decision was made by mutual consent after the Tobago-born playmaker failed to even make the club's 18-man roster for any of its five fixtures so far this season.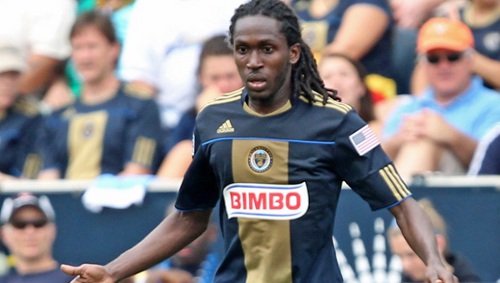 "We think this move is the best decision for both Keon's career and our club," Union manager John Hackworth told the club website. "We wish him luck and thank him for his contributions to the Union."
"He was understandably upset that he wasn't going to get the opportunities, so it was a mutual agreement that if he wasn't going to be in our plans that we were going to try to find a way to put him in a place where he could play and where it could be beneficial for us too."
Hackworth suggested that Union tried unsuccessfully to trade Daniel.

"It's complicated," he said. "I wouldn't say there was absolutely no trade (market). But the situation had to be good for both parties. And we didn't find that situation."
There is no chance of the 27-year-old former United Petrotrin and Caledonia AIA midfielder joining the million dollar Pro League race as his release comes after the close of the FIFA transfer window.
Trinidad and Tobago Football Association (TTFA) official Sharon O'Brien and Pro League secretary Julia Baptiste both confirmed that Daniel will not be allowed to play competitively on home soil in the 2013/14 season.
However, FIFA exemptions keep the United States and Finland transfer windows open until the end of April or first week in May and Daniel can still find a club there in the short term.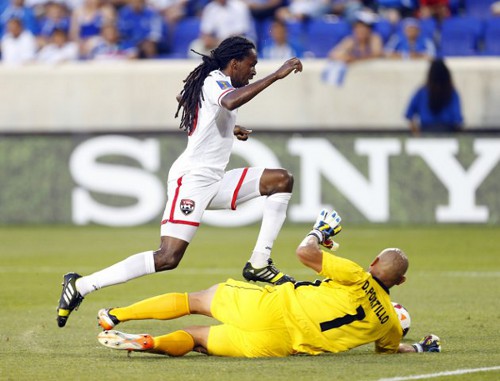 Daniel's fall from Union was not altogether unexpected as the player returned no goals and just one assist from 24 MLS outings last season while, in four seasons and 64 matches at the club, he only managed two goals and four assists. But then hardly anything about Daniel would surprise knowledgeable football fans.
At Petrotrin, he was habitually late to practise or never showed at all and famously once disappeared for two weeks to have a trial with English club, West Ham United, without informing his employer.
His international career has had its highs and lows too.
Daniel was the top scorer for Trinidad and Tobago's 2010 World Cup qualifying campaign where he stood out in company that included an ageing Dwight Yorke and Russell Latapy. His total of five World Cup qualifying goals places him in the country's top ten all-time scorers and joint seventh alongside Warren Archibald, Arnold Dwarika and Marvin Andrews.
However, his commitment to the "red, black and white strip" has been repeatedly questioned over the past two years.
Daniel made 50 full international caps between 2008 and 2011 but just eight between 2012 and 2014. He turned down invitations to represent the Warriors at the 2012 Caribbean Cup semi-final and final phases and also skipped four of the five friendlies in the build-up to the 2013 CONCACAF Gold Cup.
Unsurprisingly, there were some grumbles within the national squad when Daniel was selected for the Gold Cup tournament. Daniel scored Trinidad and Tobago's opening goal of the competition in a 2-2 draw against El Salvador and featured in three of the Warriors' four matches.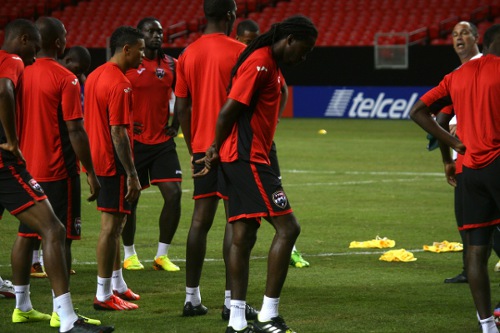 Daniel then asked to be excused from the OSN Cup in Saudia Arabia and failed to show for an international away to Jamaica although the TTFA sent him a plane ticket. His absence, which again was not accompanied by an excuse, meant he had missed 17 from 25 international games over a two-year span.
Hart has not called him up since.
Often the target of abuse for Union fans who could not quite work out what he brought the table, Daniel's time with the MLS team ran out yesterday. He has not played a competitive game for club or country in six months.
Unless Daniel finds another job in the US or Finland leagues, it could be another five months before he plays in a meaningful football match.