DIRECTV W Connection chairman David John Williams and former 2006 World Cup player Shaka Hislop were today officially unveiled as members of a CONCACAF task force mandated to do a feasibility study on the potential of a Caribbean professional football league.
The committee is considered the final step before the possible formation of a full-fledged league, which could offer professional employment for over 200 players as well as referees and administrators.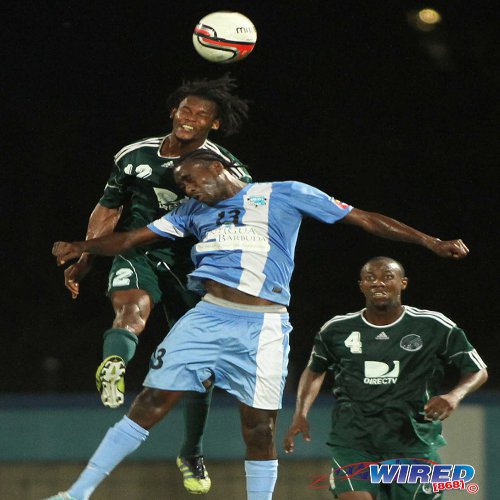 Williams, whose club remains one of the local Pro League's most successful outfits, is thought to be a key figure in the push towards the re-introduction of a Caribbean professional competition.
"I submitted a proposal about three years ago to the CFU (Caribbean Football Union) and they are taking it a step further now," Williams told Wired868. "There isn't much I can say right now other than they are looking very seriously at forming a Caribbean professional league after extensive discussion at the last (CONCACAF) summit…
"The CONCACAF and the CFU is committed to forming a Caribbean professional league."
CONCACAF president Jeffrey Webb, in a release, expressed excitement at the possibility of the competition.
"I am certain that there are immense untapped opportunities for football in the Caribbean," said Webb. "We need to evaluate thoroughly how best to convert potential into a viable structure that could create new futures for clubs, players, fans and the game as a whole."
Apart from Hislop and Williams, the task force includes: Grenada Prime Minister Keith Mitchell, ex-Jamaica Prime Minister and Jamaican National Premier League chairman Edward Seaga, Mexican league president Decio de Maria, US Major League Soccer (MLS) chairman Don Garber, FIFA official James Johnson, CFU general secretary Damien Hughes, Bermuda Speaker of the House Randolph Horton, Barbados FA president Randy Harris and Cayman Islands attorney Simon Firth.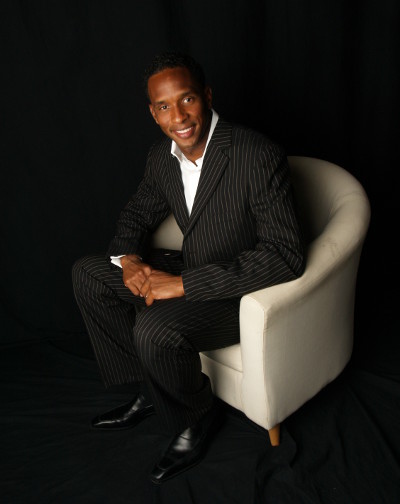 "Our focus will be to analyze the feasibility of a sustainable business model," Garber told CONCACAF, "one that can serve as the cornerstone to build a league that provides a platform for Caribbean talent, as it develops equity and value in the long term."
Haitian Football Federation president Dr. Yves Jean-Bart, who famously accused Warner of failing to relay earthquake relief funds to Haiti, two years ago, will chair the task force while Digicel marketing head Kieran Foley, IMG senior vice president Jefferson Slack will serve as special advisors along with an England Premier League representative.
"The Premier League is honored to be one of the special advisers to this task force," said England Premier League CEO Richard Scudamore. "We are making our entire executive team available to offer any help we can in realizing the potential for top-class professional football in the Caribbean."
Williams said he was honoured and humbled by his appointment on the task force while Webb cooed about the perceived strength of the team and the chance to make a significant impact on the Caribbean game.
If successful, Webb would succeed where his Trinidadian predecessor, Jack Warner, failed almost two decades ago.
In 1992, Warner, the CONCACAF and CFU president, founded the Caribbean Professional Football League (CPFL) with Harold Taylor, then CFU general secretary, as the tournament organiser. However the league, which changed names and formats twice in four years, was beset by poor attendances and member clubs incurred heavy losses before it closed in 1995.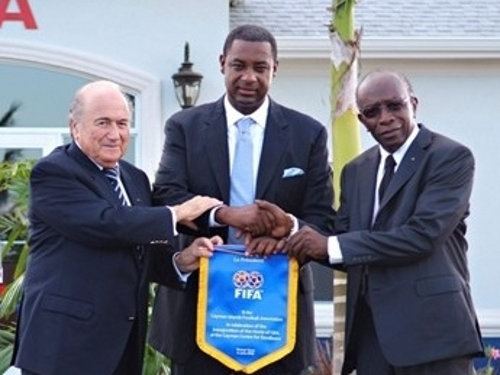 Trinidad and Tobago Hawks, Malta Carib Alcons and Trinity Professionals, all Trinidad and Tobago clubs, won the three respective editions of the competition.
"Analysing past attempts to develop such a project in the region will provide important information," said de Maria, "as we seek to create an entity that serves the good of the game."
Not all the regional stakeholders appear sold on the project.
In January, Jamaica football president Horace Burrell told the Jamaica Star newspaper that he doubted whether the region had the infrastructure for a professional tournament or if it could deal with the issue of travel and poor attendances at football matches on most islands.
"Frankly and honestly speaking there is no infrastructural development across the Caribbean to accommodate such a football competition in a structured way," said Burrell, "so personally I don't see this manifesting itself now."
There is a potential rival for the Caribbean football market too in the form of Chris Anderson, the chairman and CEO of the Caribbean Football Trust Limited (CFTL) who, last year, vowed to launch a regional Major League Football (MLF) competition by September 2015.
The MLF would supposedly feature 20 teams competing for US$3 million in prize money and Anderson hinted that he could work in tandem with CONCACAF.
However, Williams is unconvinced by Anderson's plans.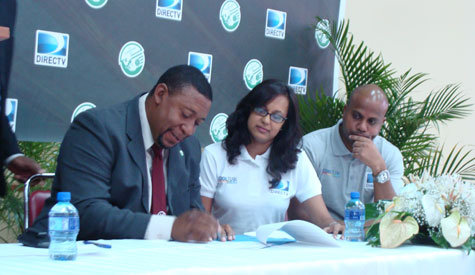 "Up to now, Chris Anderson hasn't said who are the (20) teams he invited," said Williams. "The most I know is that the CFU hasn't been approached for the (MLF) to be sanctioned and that is probably the most important factor regarding his proposed league…
"What we are talking about is a proper structured league that will have the blessings of FIFA, CONCACAF and the CFU. And if you look at the people invited from the MLS, the Mexican Liga and the Premier League, you can see how serious it is."
He disagreed with Burrell's pronouncement that the region cannot sustain professional football at this time and pointed to the success of the Caribbean Premier League cricket competition, which supposedly generated over US$100 million in its debut season last year.
"A lot of people thought franchise cricket couldn't work but it has," said Williams. "I think there is infrastructure through the Caribbean (including cricket venues) that can be used and purpose-built venues that can be developed.
"The improvement of the standard of play that will come about and so long as the league is properly structured and promoted and there is television involved, there will be fans."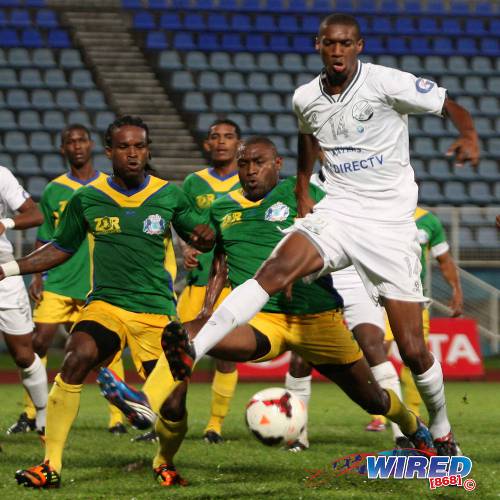 No proposed date has been given for the Caribbean professional league while Williams said it would premature to speculate about its potential impact on the Trinidad and Tobago Pro League. He did insist that Connection would always be a part of the local top flight game regardless.
CONCACAF Caribbean Professional Football League task force:
Chairman: Dr Yves Jean-Bart (Haitian Football Federation president);
Members: David John Williams (W Connection/ Trinidad and Tobago), Shaka Hislop (ESPN/ Trinidad and Tobago), Keith Mitchell (Grenada Prime Minister), Edward Seaga (Jamaica National Premier League chairman), Decio de Maria (Mexico Liga president), Don Garber (US Major League Soccer chairman), James Johnson (FIFA/ Australia), Damien Hughes (CFU general secretary/ Anguilla), Randolph Horton (Bermuda Speaker of the House), Randy Harris (Barbados Football Association president) and Simon Firth (Maples and Calder/ Cayman Islands).
Special Advisors: England Premier League, Kieran Foley (Digicel),  Jefferson Slack (IMG VP).