Police FC coach Richard Hood sent his players text messages this morning that read: "The game is on."
At 6 pm today at the Hasely Crawford Stadium in Port of Spain, Police will face DIRECTV W Connection in Digicel Pro League action. At present, Connection is top of the standings and unbeaten with 20 points from eight games while Police is second with 13 points although only goal difference separates the "Lawmen" from North East Stars and Defence Force.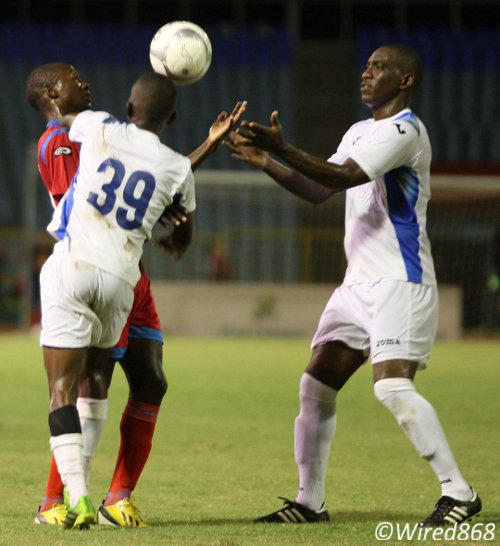 Police and Defence Force spent the last 48 hours trying to determine whether they would be allowed to meet their Pro League obligations at all after Prime Minister Kamla Persad-Bissessar declared that the Government would try to get maximum use from servicemen in the war against violent crime.
"Some of the players had called me yesterday asking about if the game (against Connection) is on," Hood told Wired868. "I still haven't heard anything but rumours about if we will be able to play (in the long term). As far as I know, we can."
The situation is similar for the Defence Force team, which is the defending Pro League champion outfit. Club officials are awaiting official word although Wired868 expects to be updated soon.

Defence Force is on a bye this weekend, though, while Police is facing a Connection side that has looked unbeatable in the Pro League so far this season. But Hood, whose team lost 1-0 to a weakened Connection team in the TTFA FA Trophy tournament, is not overawed.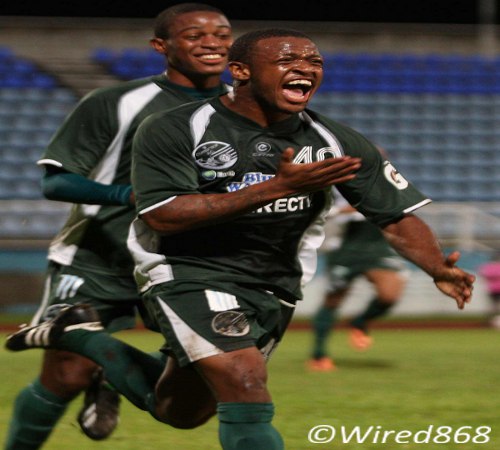 "I won't say Connection is unbeatable," said Hood, "I will say they are unbeaten so far…
"When we played them in the FA, we created a lot of good chances and they scored because we gave away an easy goal. So I think we can upset them this evening."
The Police/Connection clash will be followed by a match-up between Caledonia AIA and Central FC from 8 pm at the same venue.
Central playmaker and "Soca Warrior" Ataullah Guerra would be facing his former employer for the first time since his New Year move while the "Couva Sharks" should hand a debut to 27-year-old former Trinidad and Tobago defender Yohance Marshall.
Marshall is a former LA Galaxy player in the US Major League Soccer (MLS) although he spent his past two seasons in the Far East with Chainat FC (Thailand) and Nay Pwi Taw (Myanmar).
"I'm really looking forward to playing in the Pro League," said Marshall, in a club release, "particularly as I will be teaming up again with my old St Anthony's team mate, Jan-Michael Williams…
"It doesn't matter where you travel in the world, you always miss your home. I always wanted to test myself in the Pro League, and the thought of good Trini cooking clinched the deal for me!"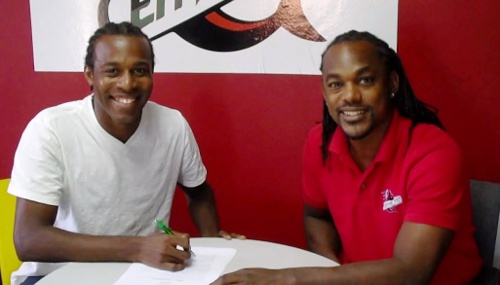 Central CEO and former 2006 World Cup player Brent Sancho hopes Marshall can beef up his squad and regain himself a place on the national squad.
"Yohance is a player whom I have admired for some time," said Sancho. "He's a very reliable defender, he has a cool head and is a great example to young players. He also has a knack of popping up and scoring important goals" added Sancho.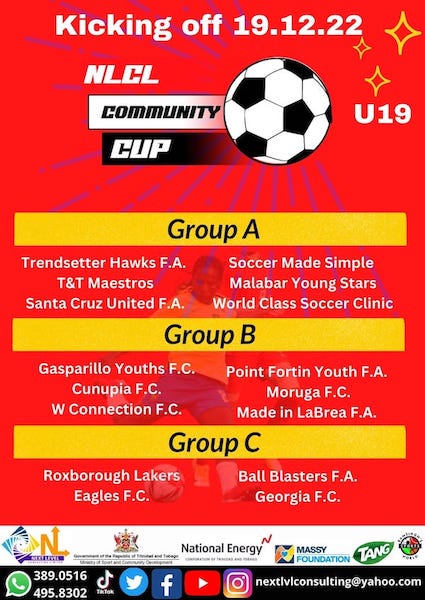 "When you play overseas, especially in the far flung regions such as the Far East, you tend to disappear off the radar of the national team coach. Now Yohance has a great chance of reclaiming his place on the national team and I'm sure Stephen Hart will be delighted to be presented with a new option for his defence."
Caledonia should also unveil a new signing tonight as 23-year-old midfielder Ralph Lundy Jr, a South Carolina native, is expected to start on the bench.
"He is a left footed midfielder and very clever," Shabazz told Wired868. "He has a very educated left foot… He will not start but he might get some minutes off the bench."
Digicel Pro League fixtures
(Friday January 10)
DIRECTV W Connection vs Police FC, 6 pm, Hasely Crawford Stadium;
Caledonia AIA vs Central FC, 8 pm, Hasely Crawford Stadium;
(Saturday January 11)
Point Fortin Civic vs North East Stars, 3.30 pm, Mahaica Oval;
San Juan Jabloteh vs St Ann's Rangers, 3.30 pm, Larry Gomes Stadium.
[standings league_id=1 template=extend logo=true]
Related story: Ataullah Guerra reveals why he chose Central FC. Click here to read.