The year that has just ended leaves me as President of the Trinidad and Tobago Football Association with a great amount of optimism as we begin 2014, a World Cup year and in many regards, one that promises to be full of activities and continuing development for football in our beloved country. I feel this way notwithstanding our not appearing on the field of play at the World Cup Finals in Brazil.
When I commenced my tenure as President of the TTFA at the end of November 2012, there were certain goals that I set, objectives to achieve and missions to accomplish. Of course some of these are all ongoing as we begin the 2014 calendar.
As an organization, we were up against it in 2013, something which I had foreseen but by which I had not been intimidated.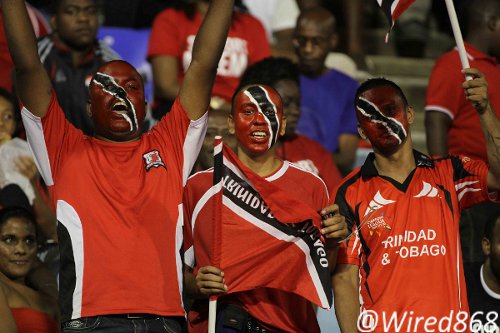 The financial woes faced by the Trinidad and Tobago Football Association, stemming from seasons gone by, remained a major issue and at one point we were not even sure to enter any of the several international tournaments that our National Teams eventually did partake in, and in most cases did so creditably.
It is no secret that had it not been for the major assistance and understanding of the Ministry of Sport and the SPORTT Company of Trinidad and Tobago that we would have been struggling to fly our flag at the various countries we did, such as Peru, Romania, Estonia, United States, Belize, Saudi Arabia, Panama, Colombia, Jamaica, Cayman Islands, England, Bahamas and Haiti. We are indeed grateful for this continuing support.
We are always working on forging similar relationships with other organizations as we seek to lift the standard of our football through various development programs and training regimes both at home and abroad.
Our merchandise campaign also got off the ground with the sales of our Joma National Team shirts. The response has been quite encouraging so far. Along with our General Secretary Sheldon Phillips who was brought on board during the last year and who has indeed exceeded expectation, we shall continue working toward expanding and improving our operations both at home and abroad, charting the way forward for our football.
The introduction of Stephen Hart as Head Coach of our Senior Men's Team was a breath of fresh air in 2013 as he steered our Team to impressive performances at the CONCACAF Gold Cup and the OSN Cup in Saudi Arabia, giving us much needed hope and well informed expectations.
He was given the job with the responsibility of application and performance of knowledge and to date he has done exactly that. Our Senior Team put us back on the international map with a series of spirited performances which saw us end 2013 as the number one ranked team in the Caribbean.
We ended 2013 ranked sixth in CONCACAF as compared to being placed at #10 in the Confederation when I assumed the Presidency in November 2012.
To all our other technical and administrative staff members, I say thank you for your dedication and commitment. You have all answered the call and performed your duties with distinction in what had not always been under the best of circumstances.
Special mentioned must be made of our Technical Director Anton Corneal who, notwithstanding discharging his many FIFA responsibilities abroad, trained and certified here at home over 250 coaches with special emphases on primary school students throughout Trinidad and Tobago.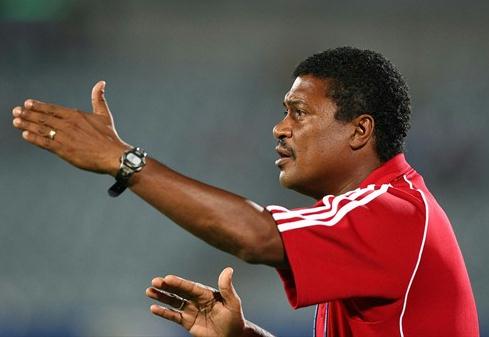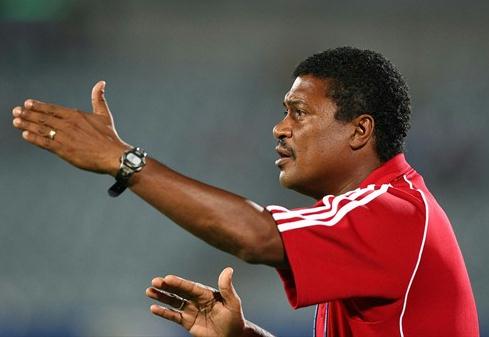 Congratulations to Shaun Fuentes our Director of Communications for being the only Caribbean representative to be among FIFA top communication officials for the second World Cup in 12 months, inclusive of 2014 tournament in Brazil.
The dedication of our staff members paved the way for our Women Under 17 and Under 20 teams to dominate the Caribbean, winning and finishing runners up in their respective competitions.
We will follow keenly the exploits of our Under 20 Women's team over the next few days in the Cayman Islands as they pursue a spot at the 2014 FIFA Under 20 Women's World Cup. Our Senior Women are getting set to enter their qualification campaign.
Our Under 17 Men's team was one victory away from qualifying for their World Cup in Panama at the Concacaf final stage. Our National Beach Football Team made their debut at the Concacaf qualifiers and look set to give an even better showing next time around. Our National FUTSAL team is in preparation for a major tournament in Santo Domingo in a few months.
Our coaches who continue to expand their knowledge for the game through our coaching education program, and I say, continue aiming for greater things and serving the development of the game locally. It is not going unnoticed.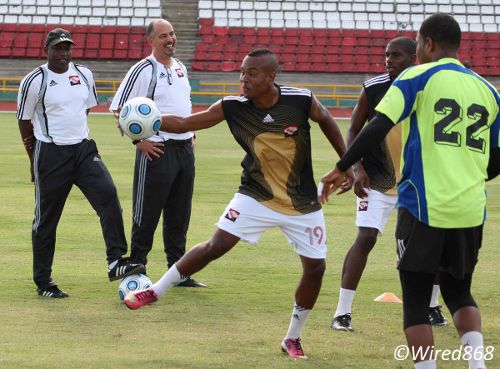 More of these efforts will follow as the organization steps up its grassroots and shoreline football distribution campaigns in various communities.
Our match officials, the referees, you too continue to play a significant part in our football and we rely on your continuous input and commitment without which we will have no games.
To all our players, the main features of our product, this lovely game, we urge you to continue reaching for the stars. From those in the primary schools, community teams and clubs, the Super League and Professional clubs, Learn the Game, Play the Game and Enjoy The Game with Fair Play at all times.
I will like to also congratulate the top achievers in all other sporting disciplines and I hope that the various organizations continue to chart the way forward in assisting towards a better Trinidad and Tobago.
Unfortunately, we have not had the benefit of Corporate Trinidad and Tobago sharing the view of world icon President Nelson Mandela who saw sport as one of the world's greatest vehicles to foster peace and harmony among various peoples. One of his first major initiatives was to use rugby to unify his people thus the world.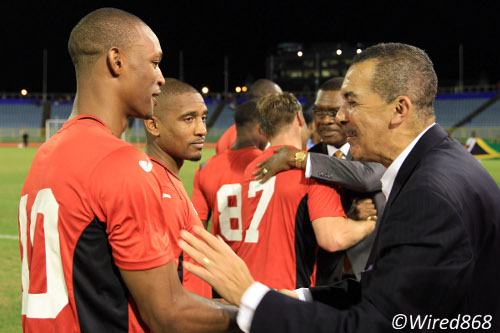 Sadly, we have not had one cent in sponsorship, partnership or support from Corporate Trinidad and Tobago.
As we pursue our 2018 World Cup qualification programme, among Pan American, Olympic and other Concacaf and FIFA tournaments, we request support from all.
On Monday, we lost one of our sons under extremely sad circumstances. He will remain part of us and again, on behalf of the football fraternity I extend sincere condolences to the Adams family during this time of grief and sorrow. God and time will heal the emotional wounds that you would have suffered.
In closing I wish to state that in the ensuing year, we at the TTFA don't intend to lower expectations to meet our performance. Instead, we will aim to raise our level of performance to meet the expectations of our fans and supporters who have been there with us along the journey.
We expect to be the best we are capable of and do what is necessary to make it a reality.