After decided to give my support to Prime Minister Kamla Persad-Bissessar, I was surprised when a colleague requested a meeting with her on our behalf and it was granted; especially when one takes into account that I was known to be one of the harshest critics of her Government not that long before. 
Led into a meeting room at the Parliament, the door opened and in she came, smiled happily, greeted us warmly and invited us to sit. From there the conversation flowed back and forth freely between us, about challenges and ideas, plans that she hoped to bring to reality and the ways we might be able to help.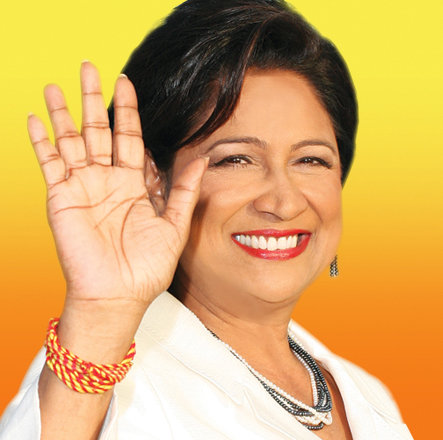 She was such a gracious hostess that at no time did I detect even a hint of recognition that I might have once been considered her chief detractor and, looking back on it now, I think I caught a glimpse then of what the rest of the country, if not the whole world, is seeing today.
I share this experience for the first time to underscore a point: That our Prime Minister, the Honorable Kamla Persad-Bissessar SC might just be the genuine article.
That in a world of ego-driven empty suits and make-believe political shams, here was a woman who was not only willing to have the courage of her convictions but also the strength to live her beliefs.
When the Prime Minister extended an invitation to the Leader of the Opposition to join her in representing this country at the funeral of one of the greatest men of our time, it was not an act of political guile but a generosity of spirit that stunned her objectors into temporary silence. And before they could regain their composure to attack her intentions, her next act eclipsed even that one to the point where one does not quite know what to make of the development.
How does one quantify the value of something of such worth that it can only be realized if it is given away? And what can it say if the person to whom it is given has built his entire public career dedicated to ending yours?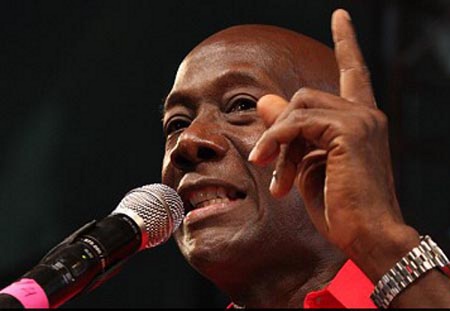 When the Prime Minister revealed that she was limited to one person who could join her to view Nelson Mandela's body and chose to give the honour to Opposition Leader Dr. Keith Rowley, she changed the game and the face of Trinidad and Tobago's politics forever. From here on, she shall forever be remembered as a person of immense depth of character, a selfless giver and a leader who understands what leadership truly means.
For my part, all I can say is that I feel vindicated in my decision to give her my support.
Her actions in South Africa have removed any doubts and have made a complete believer of me. And, after witnessing the true quality of her character over these past few days, I am sure if it were possible even the Leader of the Opposition would give her his support too.
Editor's Note: Magnanimous or Machiavellian: Has Kamla Persad-Bissessar's gesture in South Africa changed or strengthened your opinion about her? Let us know by leaving a comment below.