The "Green Army" is readying its artillery.
Guaya United coach Ron La Forest has vowed to attack DIRECTV W Connection with everything he has as the two outfits prepare to do battle again in a potentially thrilling TTFA FA Trophy quarterfinal contest on Wednesday December 4 from 3.30 pm in Guayaguayare.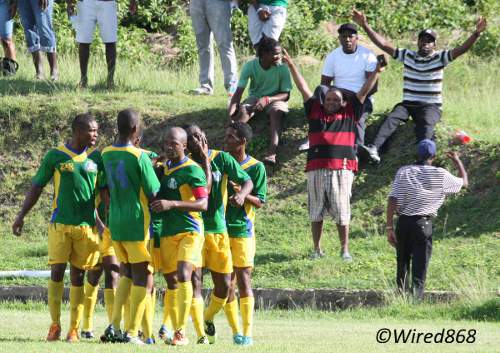 Just a week and a half ago, Connection whipped Guaya 3-0 in a Toyota Classic semifinal clash at Couva's Ato Boldon Stadium en route to winning the competition outright. La Forest insisted that it will be a different affair in Guayaguayare as the Super League team seeks revenge against the present Pro League leader and arguably the best team in the country at present.
There will be an intriguing match-up at Mahaica Oval too where Point Fortin Civic hosts fellow Pro League team North East Stars from 3.30 pm while another top flight outfit, Central FC, travels to Palo Seco to challenge Southern Football Association (SFA) club, Petrotrin, from 6 pm.
At least one lower league club is guaranteed a spot in the FA Trophy semifinal round as Super League team, Malabar FC, will take on Northern Football Association (NFA) side, Queen's Park CC, from 6 pm at the Dibe Recreation Ground in Long Circular.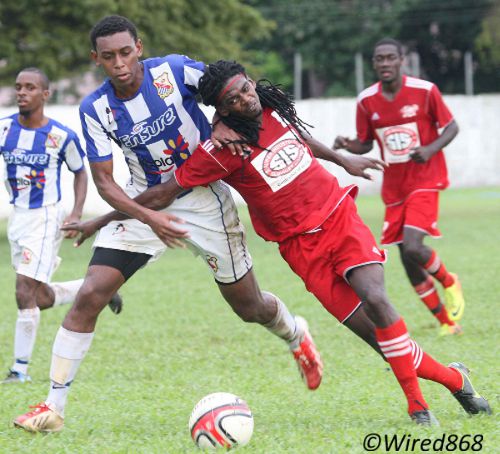 Of course, La Forest hopes that Guaya will be the second non-Pro League club in the final four although his not-so-secret weapon will be around the field rather than on it.
"Our team will be feeding off of the support we have in Guaya," said La Forest, a former Joe Public and national youth team head coach. "The crowd will be in close quarters and that will give us the drive. It should be a different match to what happened at the stadium.
"The last one we played, we were more cautious; (but) now that we have a fair idea of what they have, we will be more open. We will hit them with what got us this far; and that is when we attack, we attack with full force."
Guaya's output is based around the formidable central midfield partnership of team captain Ryan Stewart and former national youth team captain Leston Paul while wingers Jody Allsop and Kevin Jagdeosingh often dart in from the flanks to contribute crucial goals.
The 30-year-old Stewart limped off the field in the Classic match against Connection and has not played since; but he is cautiously optimistic about featuring in Wednesday's crucial contest. But Paul is ready to take up the playmaker's role if necessary and the 23-year-old gave a wonderful advert of his attacking ability when he took the armband for the final 30 minutes of the Classic semis.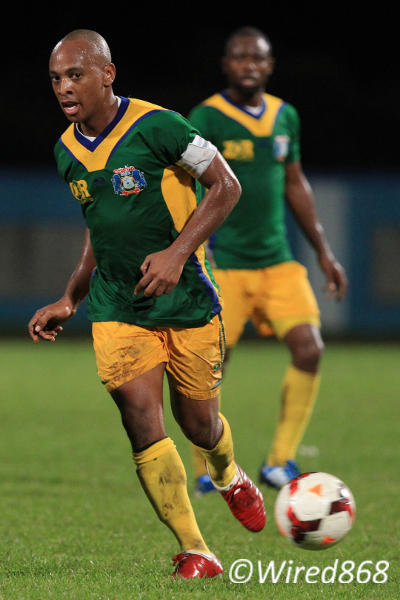 "Of course I preferred the attacking role," Paul told Wired868. "I felt like myself again (against Connection) but I have my role and I do the job my team needs."
Connection coach Stuart Charles-Fevrier is well aware of the threat posed by the Stewart/Paul axis and revealed that he once hoped to sign Stewart before the player took up a football scholarship at the Lindsey Wilson College in the US.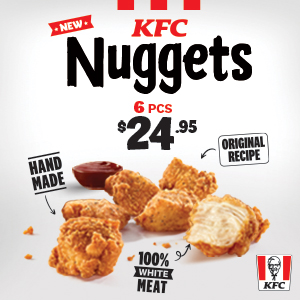 "I expect Guaya to play for everything because they're at home, they have their fans behind them and it is a knock out competition," said Fevrier. "I have always liked Ryan Stewart. Stewart and Paul are two very good players who can play in any squad in the country including mine."
Fevrier is likely to have his own ace, Joevin Jones, within his squad although the 22-year-old Connection playmaker is due to depart for a trial with Italian Serie A team, Udinese, on the weekend.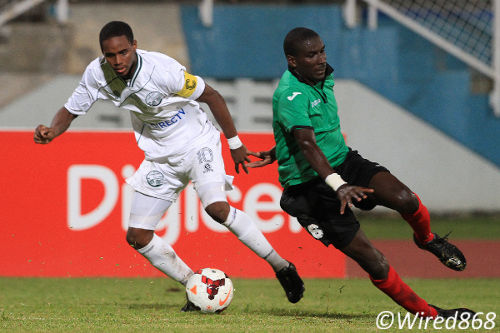 "Joevin is a guy who always wants to play and Wednesday will be no different," said Fevrier. "I haven't made my final decision yet but he will be in the squad for sure.
"I'm trying to save him as much as possible but sometimes you try to save a player and he may get injured at home. So you never know."
La Forest gushed at the ability of the player who almost single-handedly dismantled Guaya with a brilliant solo goal and two assists in Couva.
"Joevin is out of this world; he is a devastating player," said La Forest. "Before we didn't know him and he did what he wanted (in the Classic semifinal). Now, we have a fair idea and we will be keeping a close eye on him if he plays."
In the Classic semifinals, Guaya started with a five-man defence in an effort to plug the holes that Jones likes to run into; but Guaya goalkeeper Kevon Saunders was still the busiest man on the field.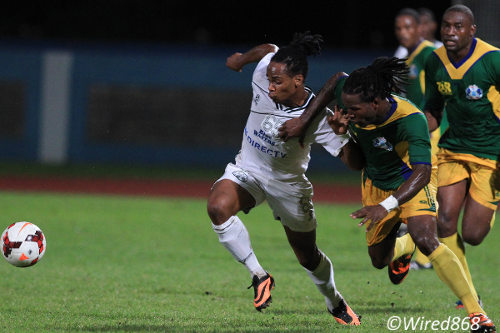 La Forest promised a different approach for the FA competition and Paul believes that Guaya will have a better chance on its smaller home ground.
"We saw Connection opened the game and stretched us on the Ato Boldon Stadium," said Paul. "The field size played a big part in it, so maybe the smaller ground would help in containing them."
Crowd control is rarely a problem in Trinidad and Tobago's top flight but several Pro League teams have expressed concern about security as they travel to venues in which supporters are an arm's length away from the players.
In the Toyota Classic semifinal between Caledonia AIA and Club Sando, one Sando supporter threatened to attack 24-year-old Trinidad and Tobago and Caledonia striker Jamal Gay after an exchange of words. Caledonia coach Jamaal Shabazz, a former insurrectionist, took the threats seriously and whisked Gay into the dressing room before calling for security.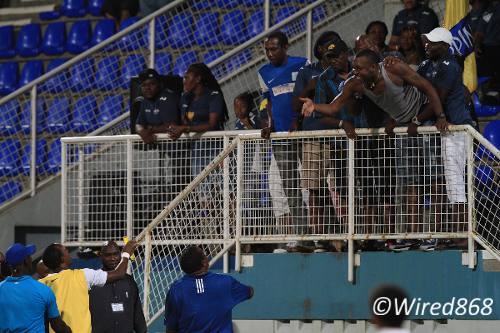 "If we had won the game, I have no doubt there would have been an incident," said Shabazz. "Football is a game of passion and the support we are seeing (now) is not normal for (Pro League) football.
"They didn't just boo Jamal Gay, they were really obscene and he just couldn't deal with it. I think the League has to take measures now to stop the freeness with which spectators can come to the players and on to the field."
Fevrier echoed Shabazz's call for greater security at games although he stressed that Guaya fans always behaved themselves impeccably and he would not single them out.
"The Guaya fans are good fans," said Fevrier. "I saw them when they went to Point (Fortin) and when they went to the Ato Boldon Stadium and they definitely support in the spirit of the game and demonstrated very good behaviour.
"But football is an emotional game and prevention is better than cure."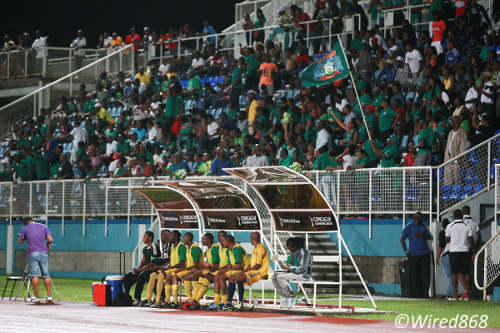 Shabazz was also happy to point out the positives of the crowd support witnessed in the top flight due to teams like Point Fortin, Guaya and Club Sando.
"It is good to see the passion of the crowd coming back to the game," said Shabazz. "I think Ron La (Forest) put it the right way when he said that this is what is equalising the football between the Super League and the Pro League teams.
"Men can't pull out of tackles when there are fans like that waiting to cuss you after the game!"
Paul definitely hopes to give the Green Army supporters lots to cheer on Wednesday. The versatile 23-year-old midfielder hopes to head to Europe for trials early next year with Finland and Iceland as potential destinations.
The FA Trophy would make a great parting gift to his neighbourhood team although the test does not get bigger than Connection.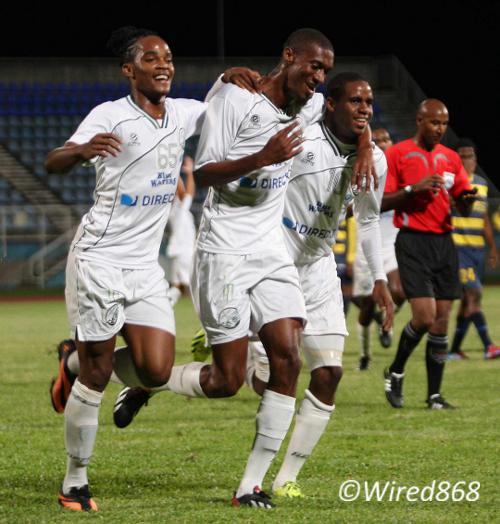 "Connection is the best team we played against all season," said Paul, who savoured wins over North East Stars and Point Fortin. "It was a good test for us to see where we have to go if we have to get to the next level. But hopefully we can pull off on our home ground.
"We have great fans who support us win, lose or draw; so hopefully they will come out for us again (against Connection)."
It is unlikely that Guaya residents could find something better to do on Wednesday.
TTFA FA Trophy
Quarterfinal Round
(Wed Dec 4)
Guaya Utd vs W Connection, 3.30 pm, Guayaguayare;
Point Fortin Civic FC vs North East Stars, 3:30 pm, Mahaica Oval;
Petrotrin Palo Seco vs Central FC, 6 pm, Palo Seco Rec. Ground;
QPCC vs Malabar FC, 6 pm, Dibe Recreation Ground, Long Circular.