DIRECTV W Connection FC chairman David John Williams has three targets this season.
"Win the league, win the league, win the league," Williams told Wired868.
Last night, the "Savonetta Boys" showed how seriously they are taking their  title hunt with a clinical and classy 2-0 Digicel Pro League win over Point Fortin Civic in a top of the table clash at the Ato Boldon Stadium, Couva.
Connection and Civic, after a generation of swapping players and coaches, have a simmering sibling rivalry; but Joevin Jones' brilliant double made it clear who the big brother is between this pair.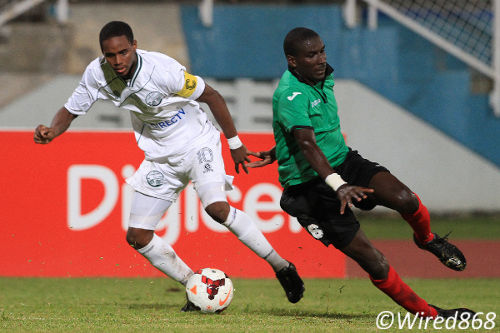 Earlier at the same venue, Police FC turned up with the recipe for "Couva Sharks" as the Lawmen led Central FC by four goals at one point before a late Dwight Quintero strike offered the faintest consolation in a 4-1 battering.

English coach Terry Fenwick does not usually play the victim's role. But that was the kind of whipping that usually comes with an advisory from the British High Commission warning potential tourists to be on their guard.
By halftime, Police was already out of sight thanks to an Elijah Belgrave double and a solitary Joel Lewis item while the Central backline just looked invisible. And the Lawmen got their fourth in the 68th minute as Christon Thomas motored down the right flank and crossed for Akiba Peters to knock home.
To put that score into perspective, Police had scored one item or less in four of its five outings before last night; and the Sharks had kept three clean sheets from its previous six games and had conceded just one League goal.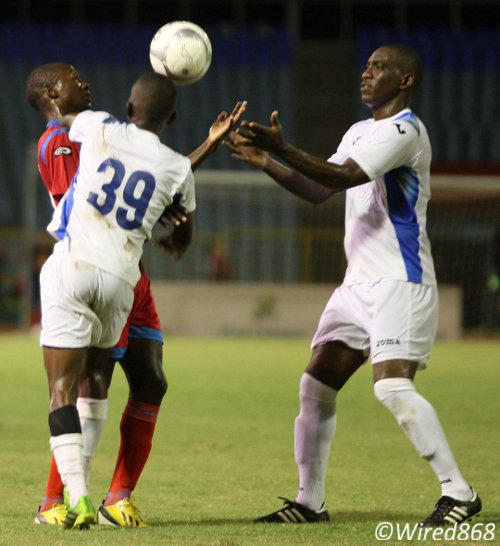 One would expect that the Central dressing room would be no place for the fainthearted for the next week or so.
There were not as many goals in the second game of yesterday's double header but, in some ways, it was just as emphatic.
Just over 1,000 spectators came out to see the "Clash of the Titans"; but, instead, they found themselves watching "JJ and friends."
Jones, Connection's scrawny little bully, put his recent internal problems well and truly behind him as the minor league scamp made a major contribution when it mattered.
The only blot yesterday was that Trinidad and Tobago national senior team coach Stephen Hart, presumably spending some time with his family, was not there to see it.
Jones is unquestionably the best left back in the country. But he does not play that role for his club and the debate about where he should feature for the "Soca Wariors" is a topic that has divided the local fans who follow the Pro League from those that do not.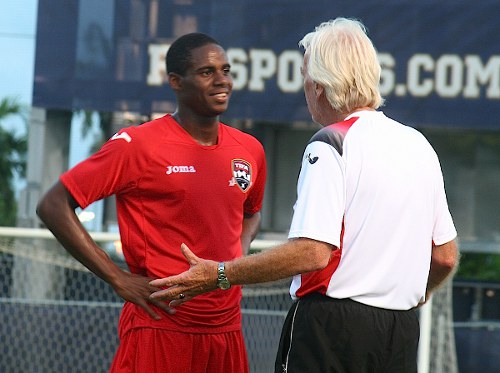 Try telling anyone who was at the Ato Boldon Stadium last night that Hart should not station Jones higher up the field.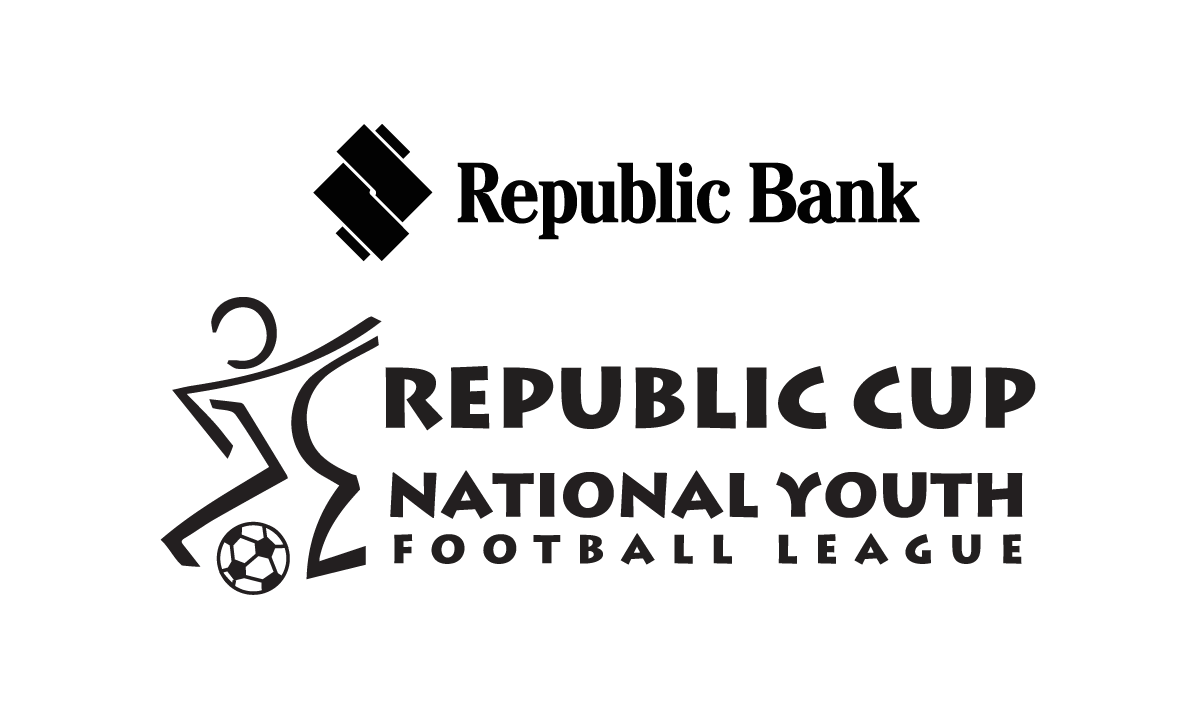 And yet, in truth, Connection's best work against Civic did not involve Jones.
Coach Stuart Charles-Fevrier would probably have been happiest with his team's defensive effort yesterday and there was no sign of the Connection team that was picked apart at will in its opening CONCACAF Champions League games, two months ago.
"It normally takes us until about six games into the season to get our rhythm," said Williams. "If we were in the Champions League now, I think the results would be very different."
Intriguingly, Brazilian right back Joao Ananais was the only South American player in the Connection first team yesterday. And the best player in many respects was combative midfielder Gerard Williams, a St Kitts and Nevis international, who wore the captain's armband and stomped around barking orders and stopping opponents in their tracks like the Caribbean's answer to Roy Keane.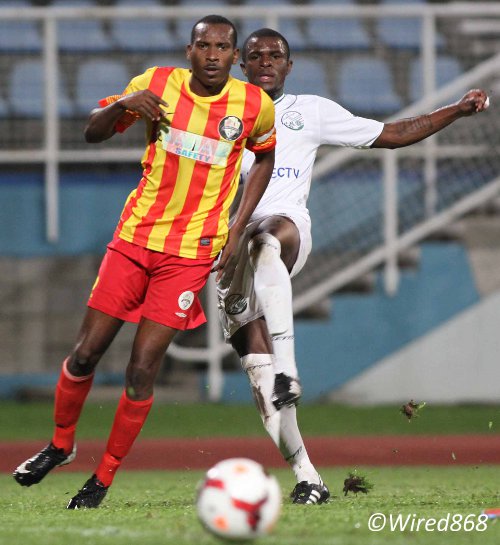 Point Fortin attacker Andre Toussaint, one of seven former Connection players in the Civic starting team, came in disguise after a trip to the barber left him without his trademark dreadlocks. But Williams and company still would not let him pass while the likes of Andrei Pacheco, Marcus Joseph and Sylvester Teesdale could not even force a meaningful save from Connection custodian Jelani Archibald over the 90 minutes.
Jones was really just the cherry on top. And yet, with a swing of each boot, the gifted 22-year-old utility player eclipsed all the work of the other 27 players used yesterday.
At kick off, local reporters discussed the fact that Williams and not Jones had the Connection armband. The club chairman explained after that the captaincy would be rotated this season until one of five potential leaders emerges from the group.
By the fifth minute, Jones had made the leadership debate a non-issue with a silky move.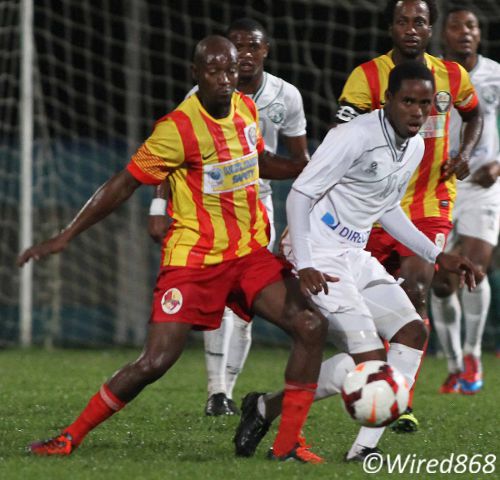 Jerrel Britto played a low pass inside from the left flank towards Jones and he shaped as if to shoot first time with his left boot. Civic defender Weslie John tensed up in expectation of an attempt; only for Jones to allow the ball to run across his body instead.
Then, with pinpoint precision, Jones swung his right boot to usher the ball into the far corner to the right of Civic custodian Marvin Phillip. It was his only touch of the move.
Phillip had controversially missed Civic's 3-0 defeat to Central in midweek due, allegedly, to his own appearance in a minor league game; although neither club nor player has spoken publicly on the matter.
The Trinidad and Tobago goalkeeper did justify his recall in the 65th minute with a superb save to keep out a Britto cannon, which seemed destined for the top right hand corner.
Jones was nowhere to be found at that point. The Connection maestro has a tendency to go missing for long periods; where he seems to be hovering around the field aimlessly, as though looking for a key that is in his pocket the whole time.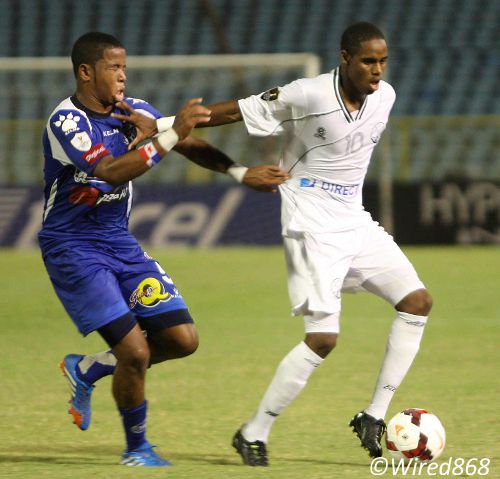 And, just when you find yourself thinking that maybe he is a luxury item in the midfield after all, Jones reappears with devastating effect.
Connection attacker Hashim Arcia cut the ball back towards him, just inside the Civic penalty area, and Jones again needed only a quick shuffle of his feet and one decisive touch. He checked his run and, bang, the ball flew into the roof of the net; and it was game over.
"Without question, Jones is the best midfielder in the country," cooed Williams.
The love seems to be flowing again within the Connection camp. And it is bad news for their rivals as the Savonetta Boys moved six points clear of second placed Civic.
(Teams)
W Connection (4-2-1-3): 18.Jelani Archibald (GK); 24.Joao Ananias, 4.Daneil Cyrus, 15.Mekeil Williams, 2.Kurt Frederick; 3.Gerrard Williams (captain), 40.Jomal Williams (11.Tremain Paul 61), 10.Joevin Jones; 14.Hashim Arcia, 31.Jerrel Britto (13.Devaughn Elliot 67), 65.Neil Benjamin Jr (27.Yefer Lozano 71).
Unused substitutes: 22.Aquelius Sylvester (GK), 17.Jamal Clarence, 19.Joel Russell, 39.Alvin Jones.
Coach: Stuart Charles-Fevrier
Point Fortin Civic (4-2-3-1): 1.Marvin Phillip (GK); 2.Garyl Doldron, 5.Andre Ettienne, 4.Weslie John, 13.Ancil Wells; 6.Kelvin Modeste (captain), 7.Nickcolson Thomas (21.Andre Alexis 76); 20.Sylvester Teesdale (9.Matthew Bartholomew 68), 19.Andrei Pacheco (14.Bevon Bass 63), 10.Marcus Joseph; 11.Andre Toussaint.
Unused substitutes: 26.Miguel Payne (GK), 29.Kevin Rouse, 18.Akeem Redhead, 23.Kelvin Hernandez.
Coach: Reynold Carrington
Referee: Neal Brizan
Pro League Results 
(Fri Oct 25)
Police FC 4 (Elijah Belgrave 16, 36, Joel Lewis 22, Akiba Peters 68), Central FC 1 (Dwight Quintero 87) at Ato Boldon Stadium;
W Connection 1 (Joevin Jones 5, 72), Point Fortin Civic 0 at Ato Boldon Stadium;
Today's Fixtures
(Sat Oct 26)
Defence Force vs St Ann's Rangers, 5 pm, Marvin Lee Stadium;
Caledonia AIA vs San Juan Jabloteh, 7 pm, Marvin Lee Stadium.
[standings league_id=1 template=extend logo=true]