The Trinidad and Tobago national football team's evolution continued last night with a goalless draw against New Zealand at the Hasely Crawford Stadium, Port of Spain.
Not that it might have felt much like progress at the time.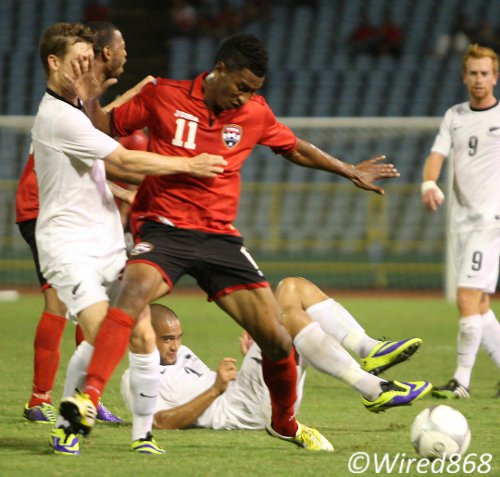 If half-dozen policemen had walked on to the field and started planting cones and "no entry" signs, it would have been appropriate metaphor for what unfolded. This was a good old-fashioned traffic jam.
New Zealand parked a colossal white bus in the drive way. Trinidad and Tobago could not find space the manoeuvre around the "All Whites" and lacked the confidence or magic to drive right through them.
Instead, for much of the 90 minutes, both teams remained in their vehicles and lobbed half-hearted threats at each other.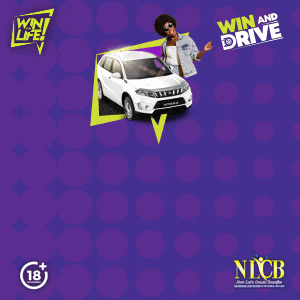 "The hand brakes were up for sure," said Trinidad and Tobago coach Stephen Hart, in the post-game press conference.
Hart stood at the edge of his technical area for almost the entire match where he waved, pouted and shouted at his players with the expression of a man who was desperate for his turn in the rest room.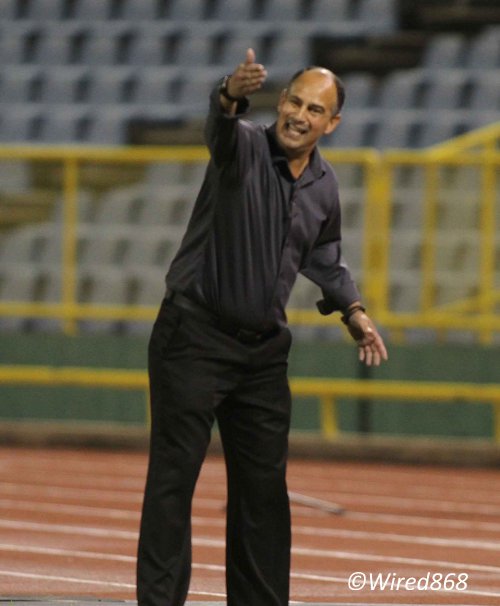 "In terms of managing the ball and moving it around, we were okay," said Hart. "But we were too slow and our wide players were hesitant to take some risks and take players on."
Not that his team's approach was totally devoid of merit.
"We didn't want to throw ourselves forward and leave ourselves open to the counter attack," said Hart.
"Soca Warriors" captain Kenwyne Jones seemed to sum up his squad's approach.
"We did want to give the public something to cheer about," said Jones. "… (But) it was our first home game after the Gold Cup and we didn't want to lose."
Growing up is not only about fun and games. West Indies cricket legend Viv Richards once chided a young Dwayne Bravo for failing to last the day after a quick-fire half-century during a Test match in England.

"There is no better feeling than telling the bowler 'see you tomorrow'," said Richards.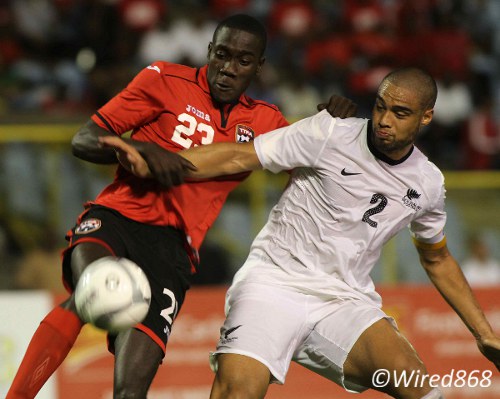 Perhaps the Warriors might have felt the same way last night as they went to bed; no goals but, crucially, unbeaten.
The New Zealand bus was certainly one to approach with caution.
On the ball, the Oceania team spread into a 3-5-2 system that ensured plenty passing options in midfield. But, once the Warriors took possession, New Zealand shifted to a 4-5-1 system or, sometimes, two lines of five players within 10 yards of each other.
"I had the feeling that they would come to play the type of game they would need to (in their World Cup play offs against Mexico)," said Hart.
Trinidad and Tobago central midfielders Khaleem Hyland and Andre Boucaud were often outnumbered and harassed while forwards Willis Plaza and Jones had to be alert and clever in their movement to find space.
It was not the sort of game that seemed to suit Plaza and the Warriors' offensive play improved noticeably when the more creative Kevin Molino and, later, substitute Ataullah Guerra moved alongside Jones.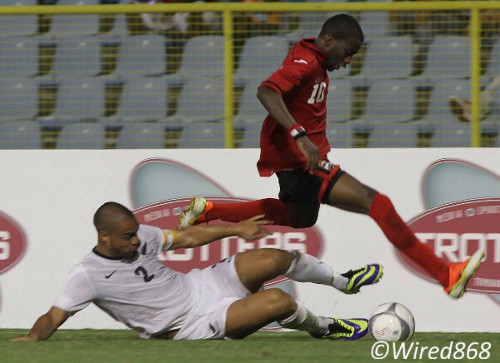 At the other end, New Zealand lacked the pace and inventiveness to get behind the opposing defence and, despite more than a few hulking figures in the All Whites' line-up, the Trinidad and Tobago pair of Carlyle Mitchell and Radanfah Abu Bakr refused to be bullied in the air from set pieces.
It meant gridlock for the first 80 minutes as Trinidad and Tobago goalkeeper Jan-Michael Williams had just one sharp save to make from open play while Jones and New Zealand captain Winston Reid had the only other attempts at goal; and both were long ranged strikes from free kicks.
New Zealand finally got a clear sight at goal in the 82nd minute after the umpteenth long, speculative diagonal ball from a Trinidad and Tobago player was cut out and, for once, the Warriors failed to adjust defensively in time.
In a flash, attacker Kosta Barbarouses darted forward through the centre and looked set to score but for an impressive last ditch challenge from Warriors right back Justin Hoyte.
On came Guerra and the Finland-based playmaker might have been a hero within minutes as he split the New Zealand defence to find Jones who failed to lift his shot over goalkeeper Glen Moss. The rebound fell to Guerra but the former Mucurapo schoolboy could not hit the target and disappointingly dragged his first time left foot effort wide at the far post.
Nineteen-year-old Central FC striker Rundell Winchester replaced Jones for the final three minutes and almost sniffed out a goal as he spotted a weak back pass but Moss just beat him to the loose ball. It was the final action of the match.
And the game, which was billed as an emotional contest due, in large part, to its tribute for ailing Trinidad and Tobago footballer Akeem Adams, ended without a climax.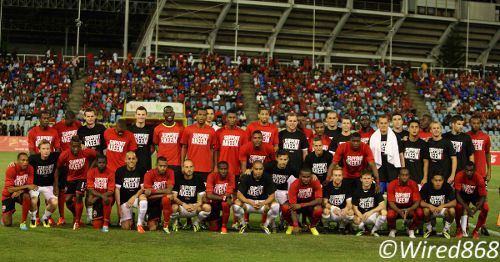 But then it is not time to examine the fruit that is the Trinidad and Tobago football team just yet. That will come nearer to the 2014 Caribbean Cup. For now, it is about preparing the land and tending to the weeds.
"We have made tremendous strides since the Gold Cup," said Jones. "I don't think any of us were worried."
Hart, who made his home debut as Warriors coach last night, seemed mindful of the need to keep the attention of a notoriously fickle local public. There were around 14,000 spectators last night but it is impossible to know how many attended only out of solidarity with Adams, who is fighting for his life in Hungary.
"We won't beg them to come out," said Hart. "We will have to take it upon ourselves to win some games (first). We know what it is like in Trinidad when you win some games…"
For the football fans, who hope to see a confident, ambitious team in full flow; pencil in a Soca Warriors game somewhere in the middle of 2014. For those who can appreciate the process of constructing a proper outfit, now is the time to have your replica jersey handy.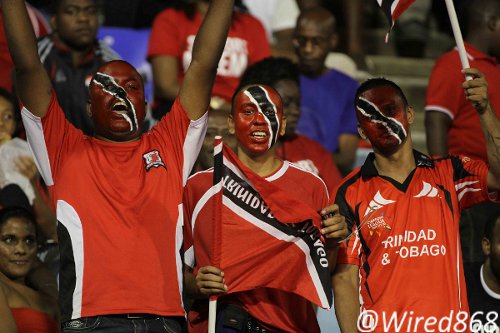 "We are here to get in the top four teams in CONCACAF," said Hart, "and that way we can compete with anyone to qualify."
Last night, the Warriors seemed to take a step in the right direction; albeit with a dull goalless draw against a team with genuine 2014 World Cup ambitions.
(Teams)
Trinidad and Tobago (4-4-2): 21.Jan-Michael Williams (1.Marvin Phillips [vice-captain] 46); 3.Justin Hoyte, 20.Carlyle Mitchell, 6.Radanfah Abu Bakr, 4.Sheldon Bateau; 8.Khaleem Hyland (5.Kevan George 83), 14.Andre Boucaud, 19.Lester Peltier (7.Hughtun Hector 61), 10.Kevin Molino (12.Ataullah Guerra 83); 11.Willis Plaza (16.Marcus Joseph 61); 9.Kenwyne Jones (captain) (23.Rundell Winchester 83).
Unused substitutes: 2.Aubrey David, 17.Mekeil Williams, 15.Curtis Gonzales, 18.Densill Theobald, 13.Cordell Cato.
Coach: Stephen Hart
New Zealand (3-5-2): 1.Glen Moss; 2.Winston Reid (captain), 22.Andrew Durante, 5.Tommy Smith (19.Craig Henderson 68); 7.Leo Bertos (11.Bill Tuiloma 46), 9.Aaron Clapham (6.Jake Butler 74), 8.Michael McGlinchey, 16.Jeremy Brockie, 3.Tony Lochhead, 17.Kosta Barbarouses, 10.Rory Fallon.
Unused substitutes: 12.Tamati Williams (GK), 4.Cole Peverley, 13.Dan Keat, 14.Aaron Scott, 20.Kris Bright, 21.Cameron Howieson,
Coach: Ricki Herbert