Trinidad and Tobago senior team coach Stephen Hart has urged local football fans and patriots to show their support for the "Soca Warriors" as the national football team prepares for its first home match under his guidance and just the second for the year.
The Warriors are expected to announce at least two international opponents for FIFA dates in October and November with New Zealand, Oceania's top team, one of the likely adversaries.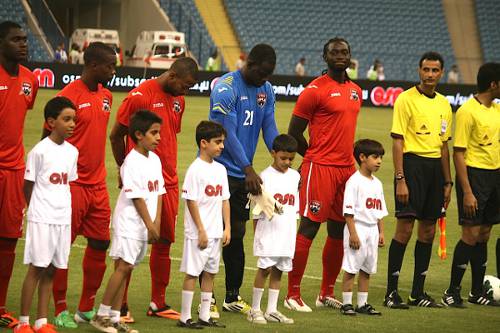 Hart, who steered the Warriors to the July 2013 CONCACAF Gold Cup quarterfinals and third place at the invitational September 2013 OSN Cup, wants local supporters to play their part in the development of the national football team.
"When we play at home, I want to see the football fans come out and support the team," Hart told Wired868. "I think fans need to understand the role they play in lifting their team. Sometimes, our fans tend to get critical when their team is down. But we need them to encourage the boys and to put pressure on the opposition and the referee.
"We need them to be a twelfth man for us."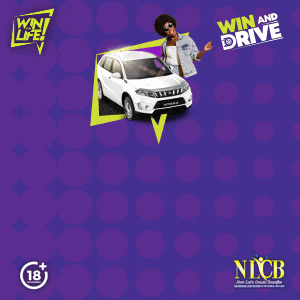 Hart, who grew up in San Fernando, believes south Trinidad club Point Fortin Civic FC has offered a shining example of the type of support needed on Saturday when over 1,200 fans willed the rookie Pro League outfit to a last gasp 1-0 win over North East Stars.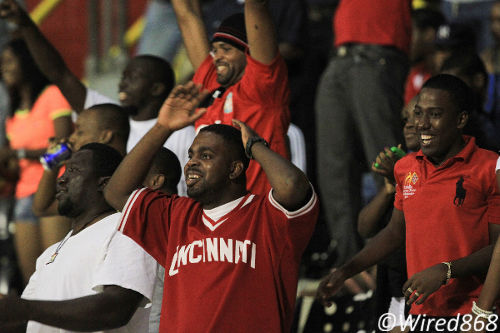 "The Point Fortin fans stuck behind their team and pushed (Civic) forward and got their reward," said Hart. "The Point support that I saw was absolutely fantastic. They were miles away from home and they came in fair numbers and supported the time right through and that is what football fans are supposed to do."
Hart suggested local fans sometimes take for granted the sacrifices that Trinidad and Tobago players make to represent their country, particularly in exhibition games.
Last year, Vietnam team Song Lam Nghe supposedly refused to offer a contract to 23-year-old defender Daneil Cyrus unless he promised not to play at the Gold Cup while the same club urged midfielder Hughtun Hector and striker Willis Plaza to skip the tournament.
Middlesbrough right back Justin Hoyte was allegedly also asked to excuse himself from Gold Cup duty but refused.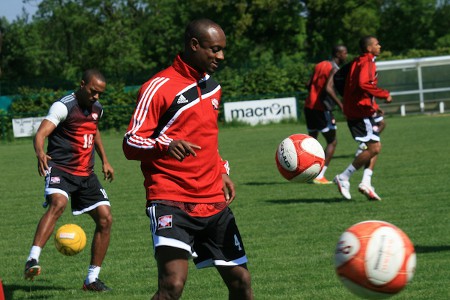 Hoyte was an ever-present for the English Championship team whenever available last season and made 31 appearances. This season, he has played just once in nine club matches although Middlesbrough is in the bottom half of the table.
"A lot of players make sacrifices to play for Trinidad and Tobago," said Hart. "Some of them are put under a lot of pressure by their clubs when they ask to represent Trinidad and Tobago. And then they go out there and feel like they are not really being supported and that their work is going totally unnoticed.
"I think at the end of the day, all these boys are hoping for is some love from the people."

Hart has been a regular feature at domestic football matches this season. He told Wired868 that it was too early to properly judge the standard of the Pro League but he has spotted some positives.
"Some of the teams display good organisation at times," he said. "There have been some tactical variations too, which are always good. But it is too early to judge because we are just two games into the season."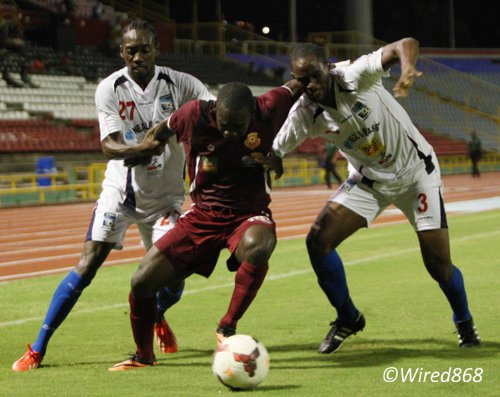 He pointed again to Point Fortin's narrow win over Stars, which was a tight affair with little goalmouth action until the closing seconds of the game.
"Some people were (saying) that the game was a poor game," said Hart. "But it was a game in which the two teams were nullifying each other. There was a very good compactness between the two teams and breaking down each other was difficult.
"In truth and in fact, that is a good thing."
Hart declined the opportunity to name any players who have caught his attention just yet. But he has spotted some prospects.
"I have seen a couple faces (that I can add to the national team) but I would like to see them a little more," he said. "Sometimes you see a player who operates well when he is getting time and space. But when he has to find space for himself or play a bit quicker, he doesn't do as well.
"And, as you know, the international game is more like that."
While Hart is urging football fans to wear their hearts on their sleeves, local football president Raymond Tim Kee is desperate for some love from corporate Trinidad and Tobago as well.
The Trinidad and Tobago Football Association (TTFA) has been unable to attract a major financial sponsor under Tim Kee, despite the team's relative successes on the field.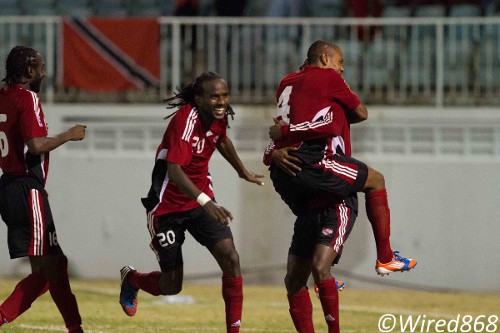 "We have been meeting and making presentations with potential partners and we remain optimistic about the outcome," Tim Kee told the TTFA Media. "But what I would not like to see happen is that those who are waiting on the right time, do not wait until a month before our first World Cup qualifier for 2018 to tell us that they want to be part of the campaign."
Tim Kee noted that the major football nations lying in wait for the Warriors benefit from early funding, which is vital to their team's development.
"This affords the coaches, the players and the governing body to plan and execute (…) without having to worry about a lack of resources or monies," said the local football president.
The Warriors are expected to announce their next friendly opponents soon.