Sport Minister Anil Roberts went on the counter-attack yesterday regarding the Government's support of local football after criticism about the late funding offered to the Trinidad and Tobago national under-15 team, which was forced to withdraw from an ongoing CONCACAF tournament in the Cayman Islands.
But Roberts' indignation was arguably unsupported by either accounting information or data while, inadvertently, he offered further testimony to his Ministry's shoddy accounting and lack of transparency.
Worse, his release was quickly followed by news that Trinidad and Tobago has also withdrawn from the 2013 Pan American Junior Athletics Championships in Medellin, Colombia.
The competition starts on Friday August 23 and the Trinidad and Tobago National Association of Athletics Administrations (NAAA) claimed that a request for funding was sent to the Sport Ministry two months ago but was rejected due to a supposed shortage of funds.
The local body alleged that Permanent Secretary Ashwin Creed told the NAAA, two days ago, that he was trying to put money together. But it was too little, too late.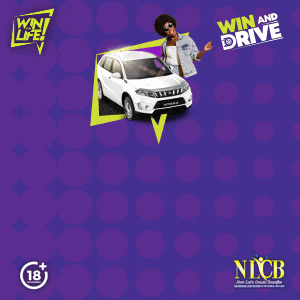 Last week, the Trinidad and Tobago national men's hockey team needed special dispensation from the International Hockey Federation (IHF) to compete at the 2013 Pan American Cup, after late State funding meant only half the squad got to Toronto on the day of their opening game.
Still, the "Calypso Stickmen" returned with bronze medals on Monday. No official from the Ministry of Sport turned up to greet the team at the Piarco International Airport.
It is in this climate that the Ministry of Sport claimed to have "overextended" itself to football by supposedly spending $15 million on the sport, which is less than four percent of Sport's overall budget and roughly 13 percent of the funding given to the Sport Company.
The headline for the Ministry of Sport's press release, which was written in bold font and underlined claimed that: "The Ministry of Sport has overextended itself to support football."
The release further stated that: "To date the Sport Company of Trinidad and Tobago (SPORTT) has provided funding of approximately 9 million dollars to the development of football whilst the Ministry of Sport has also provided funding estimated at 2 million dollars. The Ministry of Sport has also given 4 million in support of the TT Pro League."
The Ministry's disbursement to football "for the fiscal year 2012 to 2013" was given as follows:
Assistance to TTFF for Men's Senior Team Gold Cup Qualifier
Assistance to Under 17 men tour to Columbia (sic)
TTFF Men's National Beach Football Team engagement in Bahamas
Assistance to TTFF for preparations for Gold Cup Qualifiers, and much more…
There were no figures, dates or anything resembling an accounting statement from the Sport Ministry while the wording left room for various interpretations.
An estimated $11 million supposedly went "to the development of football." But does that include money used on the LifeSport programme, which is run entirely by the Sport Ministry? Or payments to organisations like the Queen's Park Cricket Club, whose eight-a-side small goal football competition last year was sponsored—at least in part—by Roberts' Ministry?

The Sport Ministry claimed that it gave "four million in support of the TT Pro League" but Wired868 was informed that the Pro League asked for much less and did not receive all of its requested figure either.
Is the Sport Ministry including expenses like stadia maintenance in the $4 million figure?
And, if the Sport Ministry did indeed spend $15 million to support football, why do Roberts and his Permanent Secretary Ashwin Creed consider that to be outside of their scope of duties? What exactly do Roberts and Creed believe they are paid to do for sport?
The Sport Ministry also pointed out in yesterday's release, that "the U-15 Championship was never a budgetary item to SPORTT; it was a last minute request."
At yesterday's press conference in honour of local swiming star George Bovell III, Roberts told the media that he will take recommendations for rewards to Bovell, 400-metre champion hurdler Jehue Gordon and his coach Dr Ian Hypolite to Cabinet today.
The irony inherent in the Sport Ministry's haste to laud Gordon but disinterest in helping dozens of future stars within the Junior Pan American team is, presumably, lost on Roberts. But that is another story.
Gordon won gold at the Moscow World Athletic Championships five days before Roberts' announcement. And, obviously, his impressive run was not already written into the NAAA's budget.
In contrast, the Trinidad and Tobago Football Association (TTFA) formally requested for its under-15 team on or around 22 July 2013. The squad only needed Roberts or Creed to pick up the phone and call their preferred travel agency, Naipaul's, to authorise plane tickets since accommodation, ground travel and meals were already provided for by CONCACAF.
The Sport Ministry waited three weeks before finally agreeing to fund the team on 12 August 2013.
So Roberts described three weeks' notice as "a last minute request" but turned around and prepared a Cabinet note ready for another national athlete within three working days.
Roberts' tone in dialogue to sporting bodies seems at odds with Prime Minister Kamla Persad-Bissessar's proposed motto of: "Serve the people, serve the people, serve the people."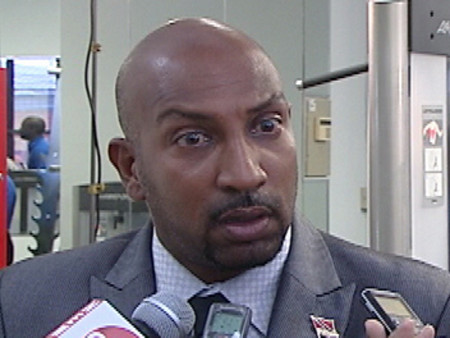 But the problem in sport goes far beyond the Sport Minister's condescension and shortcoming in decorum.
The national under-15 football team does not have a monopoly on broken-hearts. There have also been accusations of victimisation, disrespect and broken promises from a range of sport bodies including football, cricket, athletics, hockey, table tennis and sambo.
Yet, arguably, the most scandalous aspect of Roberts' tenure is an unconstitutional refusal to account for its spending of taxpayers' money at a time when the Ministry of Sport is receiving record sums but sport bodies seem worse off than ever.
In 2010, the last year under former Minister Gary Hunt, the Ministry of Sport and Youth Affairs spent an estimated $328 million.
That year, the senior "Soca Warriors" played in a Gold Cup qualifying series and also had away friendlies in Chile, Panama, Belize, St Lucia, Guyana, Jamaica and Antigua and Barbuda. The national under-20 football team had two-legged qualifiers against St Vincent and the Grenadines and Suriname while Trinidad and Tobago hosted the Caribbean Under-17 Championships.
Under the People's Partnership, a split in the Ministries meant different budgets for Sport and Gender, Youth and Child Development. And, for the last fiscal year, Gender, Youth and Child Development received $205 million.
Yet, Roberts' Ministry still collected an unprecedented sum of $391 million for sport alone.
And how did football fare within that period?
The senior team was stranded in St Kitts and Nevis without money for food and shelter during its first qualifying round, which was eventually paid for by All Sport Promotion. And the Warriors almost boycotted a trip to Belize and Peru because of concerns about the Ministry's late funding and slept at an airport in Finland during a two-game pre-Gold Cup European tour.
None of the national senior team coaches have received salaries this year despite promises by the Sport Ministry.
The national under-20 team finished bottom of its Caribbean Cup qualifying group after being flown to the competition at the last minute and with no warm-up games. And the under-15 squad did not get to compete at all.
Only the national under-17 team, which was captained by Creed's nephew, Brendon Creed, did not have major funding issues.
And the Pro League was forced to pay for use of Jack Warner's controversial Centre of Excellence to finish its fixtures after three national stadia, the Hasely Crawford, Mannie Ramjohn and Larry Gomes venues, were all down for repairs at the same time.
God knows what fate would have befallen football if Roberts was not "overextending."
For the last fiscal year, the Auditor General found $31.7 million in un-presented cheques from the Ministry of Sport that were not disclosed in the appropriation account. There also  $12,499,033.01 unaccounted for from Sport's Infrastructure Development Fund while information was not submitted on a $1.69 million payment from Creed.
The Permanent Secretary also sanctioned payments of almost double his authorised limit of $1 million for the Taking Sport to Rural Areas Project and work on 40 community grounds.
But further investigations from the Auditor General revealed that: "… Only 17 grounds were identified. Also, there was no evidence on the vouchers seen that work was carried out satisfactorily."
The Ministry of Sport even paid $180,737.50 for the funeral of one individual, who is believed to be the former manager of Super League football team Malabar FC and one of Roberts' constituents, which, according to the Auditor General, was "contrary to Financial Regulation 65(2)."
The only funeral that Sport should be concerning itself with is the figurative passing away of Roberts and Creed from Government service.
Roberts thinks he is "overextending" himself. Wired868 has a simple solution.
Resign, Minister. It might be the most "Honourable" thing you ever do for sport.
Editor's Note:  Space and time, rather than disinterest, are the only reasons why Wired868 has not offered a more in-depth probe in the LifeSport programme, which was designated $28 million in the last budget.
We note too that $8.7 million was allocated for the Indoor Sporting Arenas/National Hockey Centre although the domestic hockey competition ended inconclusively in 2013 as two teams refused to complete its fixtures due to the dangerous condition of the neglected turf.