Trinidad and Tobago national senior team football coach Stephen Hart responded to persons who doubted his local credentials, after more than three decades living in Canada, with a question of his own.
"If a cat climbed in an oven and made kittens," Hart asked, "would you call it bread?"
DIRECTV W Connection's St Lucia-born coach Stuart Charles-Fevrier, who probably spent more years on the two-island republic than the new national coach, once told Wired868 that it is the quirky humour and clever verbal delivery which sets Trinidad and Tobago people apart from their international neighbours.
"All Trinidadians have a touch of calypso in them," said Fevrier, who is the Pro League's most successful all-time coach.
Hart would pass Fevrier's test.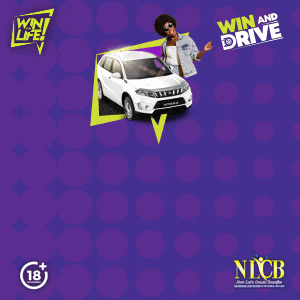 Forthright and opinionated yet still engaging and open, the 53-year-old coach looked relaxed and perhaps a touch relieved as he sat down with Wired868 last month for his first full-length interview since taking over the Trinidad and Tobago football post.
The past two months were frenetic for the former Canada international coach. The Trinidad and Tobago Football Association (TTFA) promised former 2006 World Cup coach Leo Beenhakker to local football fans for the July 2013 CONCACAF Gold Cup; but then announced Hart as head coach instead with Beenhakker taking only an advisory role.
It sparked a minor storm that involved queries about Hart's capabilities, the TTFA's honesty and the timing and wisdom of the change.
Yet, it seemed the suggestion that Hart was not a true "Trinbagonian" was the barb that cut him deepest.
Hart grew up in San Fernando but is equally at home in Tobago since his parents, Edwin and Monica Hart, moved there when he was 17. His cousins, Gregory and Richard "Dickie" Hart, both cycled for Trinidad and Tobago. His uncle, Edmund Hart, formed the popular Harts local carnival band that was very much a family production during his childhood.
The "Soca Warriors" coach claimed to be an avid Panorama fan and supporter of the Fonclaire Steel Orchestra.
"I have a pan in my home (in Canada) but they say you use a different side of your brain for music," said Hart. "Mine is still wrapped in cellophane."
He laughed again.

Hart is confident in his abilities. He believes it is not for nought that he spent his time gaining coaching badges, observing training at professional clubs in Holland, Argentina, Germany, Mexico and at France's Clairefontaine national technical centre as well as picking the brains of European coaches like Gerard Houllier, Sepp Piontek and Dr Jozef Venglos. But he does not seem the sort to take himself too seriously either.
On 15 July 2013, the Warriors were staring Gold Cup elimination in the face after a draw and defeat in Hart's first two games in charge. The coach surprisingly turned to 26-year-old Kazakhastan-based central defender Radanfah Abu Bakr for the team's decisive fixture against Honduras in Houston.
"Can you promise me a clean sheet?" asked a smiling Hart.
He said he was half-joking at the time. Abu Bakr responded in kind.
"Is that all you need coach?" Abu Bakr asked.
Trinidad and Tobago won 2-0 and, less than a month after taking the job, Hart became the second coach after Bertille St Clair to steer the Warriors into the knockout stage of the Gold Cup competition.
St Clair's career was a steady progression of successes from Signal Hill, where he groomed football legend Dwight Yorke, to taking Trinidad and Tobago to its first FIFA tournament at the 1991 Under-20 World Cup before he took over the senior squad.
Hart's career was topsy-turvy in comparison, starting with his childhood in south Trinidad. He grew up in the era of late St Benedict's College principal Dom Basil Matthews and dreamed of following football stars like Leroy De Leon, Warren Archibald, Steve David, Bobby Sookram, Wilfred Cave and Jan Steadman to the Benedict's team.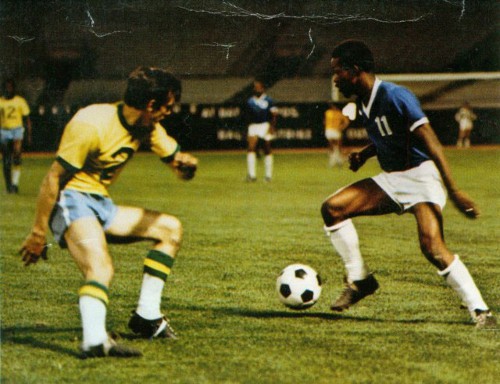 Hart was accepted from San Fernando Government to St Benedict's and, in Form Two, had the distinction of playing for the under-14, junior and senior teams at the same time. But then Matthews retired and new principal, Mr Caines, promptly withdrew St Benedict's from the schools' competition, since he disapproved of its reputation as a football school.
Instead, Hart took his talent to the Southern Football Association (SFA) where, at just 15, he represented Juniors before moving to Hurricanes alongside players like Leroy Spann, Michael Maurice, Bert Neptune and Peter Mitchell and led by San Fernando Technical Institute coach Ken Headley.
"For me, (Headley) was a very special coach," said Hart. "I know now that he knew how to identify and nurture talent and help you use it in a game."
His parents indulged his football dreams to a point.
"My parents' biggest question was always 'is football going to feed you?'" he said.
After school, Hart got a job as a fleet sales representative at Neal & Massy and played for Texaco. His friend, Jeff Agostini, urged Hart to join him at St Mary's University in Halifax, Canada. At the same time, then Trinidad and Tobago coach Alvin Corneal invited Hart to join the national team.
The national team had already started its 1982 World Cup qualifying campaign. Hart went to a few sessions under Corneal but kept hearing his parents' voice.
"Is football going to feed you?"
He decided to take the chance to continue playing football while furthering his education in Canada.
"I wanted to travel, experience a different culture and play football," he said.
Hart, who still considers himself to be a National Geographic buff, completed a marine geographer degree at St Mary's.
"I always liked the sea," he said. "It was interesting to me and I only ever excelled at what interested me… I thought I would come back to Trinidad and do environmental resource management."
In 1986, Hart applied for a job at National Fisheries and returned home to attend lectures and interview for the position. He saw a future in coral reef management or helping his homeland to preserve marine life.
But then the government changed as the National Alliance for Reconstruction (NAR) stormed into power and Hart found that his application seemed to have disappeared.
He returned to Canada where he married sweetheart, Lynna, and got a job in the service department at Canadian Tire.
Canada does not have a professional football league and Hart scratched his itch for the sport in what he called "mercenary football" with a variety of teams who offered players a stipend for their part-time services. Hart's first coaching gig came in 1989 at semi-professional team Halifax King of Donair who made him player/coach while, ten years later, his career really took off when he was hired as a coach for the Nova Scotia province.
"I started a youth development programme and basically trained children every day from 7 am to 7 pm," he said. "People said it couldn't be done because it is a (ice) hockey country… There were 3,000 players in the province when I started and there were 30,000 when I left."
Hart was named technical director of the province within two years and then Canada head coach Holger Osieck came across some of his youth teams and successfully petitioned for Hart to get the job as national under-17 assistant coach. His international career was finally up and running.
It proved to be anything but a straight line to the top, though.
Editor's Note: Click here to read our second and final piece on the homecoming of Trinidad and Tobago national coach Stephen Hart.