In the end, the "Soca Warriors" just did not have the legs. And the result was cruel but inevitable as Trinidad and Tobago was eliminated from the 2013 CONCACAF Gold Cup tonight 1-0 by Mexico after a 84th minute goal from striker Raul Jimenez.
Goalless for the first hour, Mexico enjoyed more possession and double as many completed passes. But Trinidad and Tobago looked just as threatening and there was no sign of a stage fright in front of 54,299 supporters, which was a record for Atlanta's Georgia Dome.
However, as the knockout affair headed into the final 25 minutes, Mexico coach Jose Manuel De La Torre introduced two fresh attacking players to maintain his team's impetus. And, on the opposite bench, Trinidad and Tobago coach Stephen Hart might have crossed his fingers and said a silent prayer.
Hart was denied the services of Finland-based attacking midfielder Ataullah Guerra and versatile Belgium-based defender Sheldon Bateau at the Gold Cup due to the failure of his management team to handle Guerra's visa request or notify Bateau's employer in time.
The summons for midfielder Khaleem Hyland was also made after the deadline and, although Racing Genk allowed the Warriors to use him for the group stage, he was not permitted to play tonight.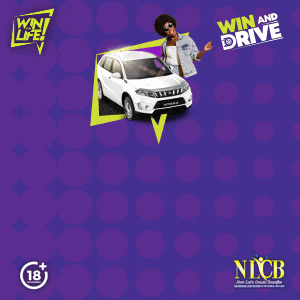 Throw in the suspension of clever attacking midfielder Kevin Molino and injuries to central defender Carlyle Mitchell, right back Justin Hoyte and utility player as well as starting left back Joevin Jones and there was arguably too much missing talent for Hart to compensate for.
Speedy winger Kevon Carter was on the bench as well as captain and tidy midfielder Densill Theobald and the spiky Chris Birchall. But Hart clearly did not trust any of them enough while the game was poised at 0-0.
Cornell Glen's body usually cannot manage 90 minutes even in the more sedate local Pro League. Yet, he was left on tonight in the hope that he could conjure up an unlikely win.
Hope and prayers are rarely enough at this level against nations as experienced as Mexico, though.
And so, four minutes from time, Mexico's right back Miguel Layun finally put his low cross in the right place and Jimenez stuck out a right boot to divert it past the gallant Trinidad and Tobago custodian Jan-Michael Williams.
The Warriors were beaten but not disgraced.
It seemed to be anyone's game at one point.
Mexico passed the ball from side to side but almost always in front of rather than behind the Trinidad and Tobago defence. At the other end, captain Kenwyne Jones and his strike partner Cornell Glen were getting on the end of each other's flicks like an old married couple. And the Mexican defence just did not know how to stop Glen without fouling him.
In Trinidad and Tobago's only win of the tournament, the match swung on a red card shown to Honduran defender Jose Velasquez for a rash challenge on Glen swung. Velasquez had almost chopped Glen in half. The Mexican fouling was less dramatic but certainly incessant and deliberate.
But El Salvador referee Joel Aguilera did nothing to protect the talented Trinidad and Tobago striker.
Just as relevant, though, was the fact that the Warriors did little from seven corner kicks and more than double that number of free kicks and long throws in threatening positions.
England-based midfield hardman Andre Boucaud came closest for T&T with a stinging volley in the ninth minute that was pushed away for a corner by Mexican goalkeeper Jonathan Orozco after his defence failed to deal with a Daneil Cyrus long throw.
Jones also flashed a header wide from a floating Keon Daniel cross in the 71st minute. Beyond that, the Warriors failed to make the necessary impact from their aerial bombardment with, when long throws are factored in, close to two dozen set pieces.
Mexico was only marginally better despite their statistical superiority and 250 completed passes to 126 from the Warriors.
Jimenez had a free header in the 35th minute, after he lost his marker Radanfah Abu Bakr, but failed to hit the target. Otherwise, it was not until the 62nd minute that Williams was really threatened in goal when he had to react quickly to keep out an angled Jimenez drive.
It was the first time since 2003 that Mexico had failed to score a first half goal. Although it is worth mentioning that "El Tricolor" was without its first team players who were rested due to their service at last month's FIFA Confederations Cup in Brazil.
De La Torres had just about enough strength in depth though. He sent on midfielder Jose Cardenas in the 68th minute and then, six minutes later, introduced attacker Javier Orozco.
An exhausted Glen was running on fumes by then. Wingers Darryl Roberts and Carlos Edwards were not getting up quickly enough to benefit from Jones' headed flicks and offered little penetration while Cyrus' defensive duties might have also taxed his energy; not to mention the fact that an opponent nearly booted his ankle into the stands.
And, as the Warriors lost sight of the opposing goal and began to pray for the final whistle, Mexico struck.
Aubrey David, who deputised for Jones (J) at left back, failed to cut out a Layun cross into the area and this time, Jimenez, who also clipped the outside of a post earlier, made no mistake.
The Mexicans responded to the goal with smiles of relief rather than triumphant roars.
Hart immediately introduced Birchall and Carter for Boucaud and Edwards respectively. But there wasn't time for either to make an impact.
And Trinidad and Tobago was out.
Drawn in a group with El Salvador, Haiti and Honduras from which only one team was sure to be eliminated, Trinidad and Tobago football fans always felt that a quarterfinal berth was the least the team should do. And that's what they got.
The results show one win, one draw and two losses from the Warriors' Gold Cup adventure with four goals scored and six conceded. There was plenty of effort and bravado. But then this team proved its resilience and commitment during the Caribbean qualifying stages when it was being mocked by the Sport Ministry and barely had the funds to do its own laundry or buy dinner.
It is easy to overstate the Warriors' progress when they have just pressed Mexico close. Hopefully, emotion will give way to sober analysis as the Trinidad and Tobago Football Association (TTFA) looks for ways to improve upon this showing.
But, after six years in the wilderness, the Warriors are back among the cream of CONCACAF.
Tonight, the players represented Trinidad and Tobago with all the pride, poise and passion you could hope to see from Soca Warriors.
Unfortunately, at the 'Las Lap', the revelers were in urgent need of fresh legs and none came. And, tactically, Mexico seized the initiative at the death.
(Teams)
Trinidad and Tobago (4-4-2): 21.Jan-Michael Williams; 6.Daneil Cyrus, 32.Radanfah Abu Bakr, 20.Seon Power, 25.Aubrey David; 12.Darryl Roberts, 19.Keon Daniel, 14.Andre Boucaud (7.Chris Birchall 88), 11.Carlos Edwards (16.Kevon Carter 89); 9.Kenwyne Jones (Captain), 13.Cornell Glen.
Unused substitutes: 1.Marvin Phillip, 3.Joevin Jones, 18.Densill Theobald, 22.Cleon John, 23.Jamal Gay, 26.Curtis Gonzales, 27.Kevan George.
Injured: 17.Justin Hoyte, 5.Carlyle Mitchell.
Suspended: 10.Kevin Molino.
Coach: Stephen Hart
Mexico (4-3-3): 1.Jonathan Orozco; 19.Miguel Layun, 3.Joel Huiqui (Captain), 18.Juan Valenzuela, 13.Adrian Aldrete; 22.Alejandro Costa, 6.Carlos Pena (24.Jose Cardenas 68), 8.Luis Montes (15.Efrain Velarde 89); 11.Rafael Luga Marquez (21.Javier Orozco 74), 9.Raul Jimenez, 10.Marco Fabian.
Coach: Jose Manuel De La Torre