Four years ago, as Trinidad and Tobago stood at the cusp of a Germany 2006 World Cup place, former "Strike Squad" star midfielder Kerry Jamerson was forced to negotiate with scalpers outside the Hasely Crawford Stadium, Port of Spain for the chance to see a vital qualifier against Guatemala.
Jamerson's own successive lethal long-ranged strikes against Guatemala, 16 years earlier, remain defining moments of Trinidad and Tobago football. But there was nothing in place to make the ex-Defence Force and Arima United stand-out feel like a part of the national football family.
Last month, new Trinidad and Tobago Football Association (TTFA) president Raymond Tim Kee challenged Wired868 to create a shortlist of former national heroes who, owing to their exemplary service for country, should never have to pay or receive a 'a favour' to see the "Soca Warriors" play.
These players, in my estimate, have exemplified our national watchwords: Together we aspire, together we achieve. They have dug deep to represent Trinidad and Tobago with pride against bigger nations with more resources.
Should the TTFA offer then a tangible reward, it may go further than a pat on the back. It might also inspire the next generation of players by showing the courtesy and respect that is guaranteed if they succeed. And it potentially ensures the continued emotional involvement of our best past talent in football, which can be useful for the transference of knowledge from one generation to the next.

My proposal is a two-tiered system that recognises players who were part of special teams as well as those who stood out for their length of service. The selected players will receive passes for all international football games and the option to purchase up to four tickets per game.
I consider those special teams to be our first World Cup team from the 1966 qualifiers, the players from our  1974 campaign, the unforgettable Strike Squad and, of course, or team of 2006.
This would include but not necessarily be limited to the following players (some are now deceased but I include their names out of respect for their legacy):
1966 WCQ Team: Andy Aleong, Gerry Brown, Clement Clarke, Alvin Corneal, Tyrone de la Bastide, Aldwyn Ferguson, Ken Furlonge, Victor Gamaldo, Jeff Gellineau, Doyle Griffith, Sedley Joseph, Lincoln Phillips, Pat Small, Bobby Sookram.
1974 WCQ Team: Warren Archibald, Sydney Augustine, Kelvin Barclay, Leo Brewster, Leon Carpette, Wilfred Cave, Everald "Gally" Cummings, Steve David, Anthony Douglas, Selris Figaro, Gerald Figeroux, Desmond Headley, Henry Dennie, Steve Khan, Victor McGill, Peter Mitchell, Raymond Moraldo, Dennis Morgan, Selwyn Murren, Devonish Paul, Winston Phillips, Raymond Roberts, Lawrence Rondon, Leroy Spann, Russell Tesheira.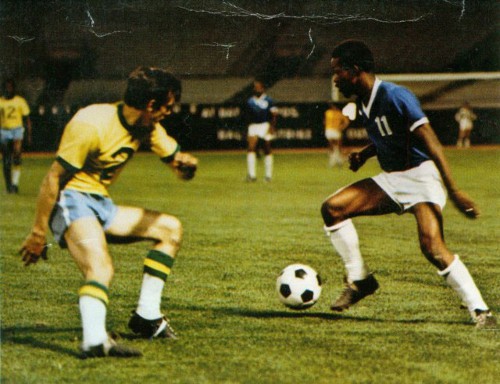 1990 WCQ Team: Maurice Alibey, Earl Carter, Hutson Charles, Richard Chinapoo, Anton Corneal, Paul Elliot-Allen, Marvin Faustin, Dexter Francis, Kerry Jamerson, Philbert Jones, Ron La Forest, Russell Latapy, Floyd Lawrence, Dexter Lee, Leonson Lewis, Errol Lovell, Michael Maurice, Clayton Morris, Marlon Morris, Ricky Nelson, Dexter Skeene, Leroy Spann, Hayden Waterman, Geoffrey Wharton-Lake, Brian Williams, Dwight Yorke.
2006 WCQ Team (excluding one-cap players): Marvin Andrews, Chris Birchall, Andre Boucaud, Atiba Charles, Ian Cox, Arnold Dwarika, Angus Eve, Leslie Fitzpatrick, Cornell Glen, Cyd Gray, Shaka Hislop, Clayton Ince, Kelvin Jack, Kenwyne Jones, Avery John, Stern John, Carlos Edwards, Russell Latapy, Dennis Lawrence, Errol McFarlane, Jerren Nixon, Anton Pierre, Brent Rahim, Marlon Rojas, Anthony Rougier, Hector Sam, Collin Samuel, Brent Sancho, Jason Scotland, Scott Sealy, Silvio Spann, Densill Theobald, Aurtis Whitley, Evans Wise, Dwight Yorke.
This brings us to a total of 96 players—bearing in mind that Dwight Yorke, Russell Latapy and Leroy Spann represented two special teams each.
For length of service, I suggest 50 full international caps (which excludes games against clubs or non-FIFA recognised nations) as the mark of a player who has made himself synonymous with a particular era of the local game.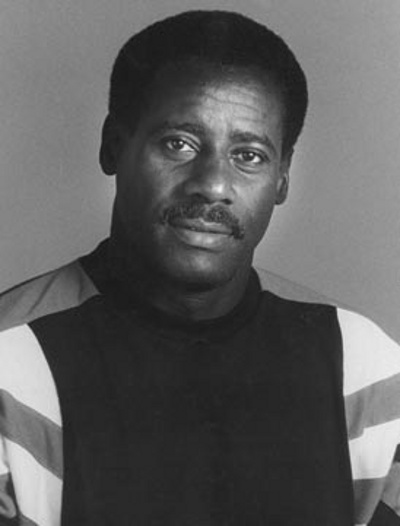 By my records, the Trinidad and Tobago players who qualify that were not already listed are: Lyndon Andrews, Kerry Baptiste, Ansil Elcock, Stokely Mason, David Nakhid, Nigel Pierre, Keyeno Thomas, Dale Saunders and 2013 Gold Cup players Jan-Michael Williams and Keon Daniel.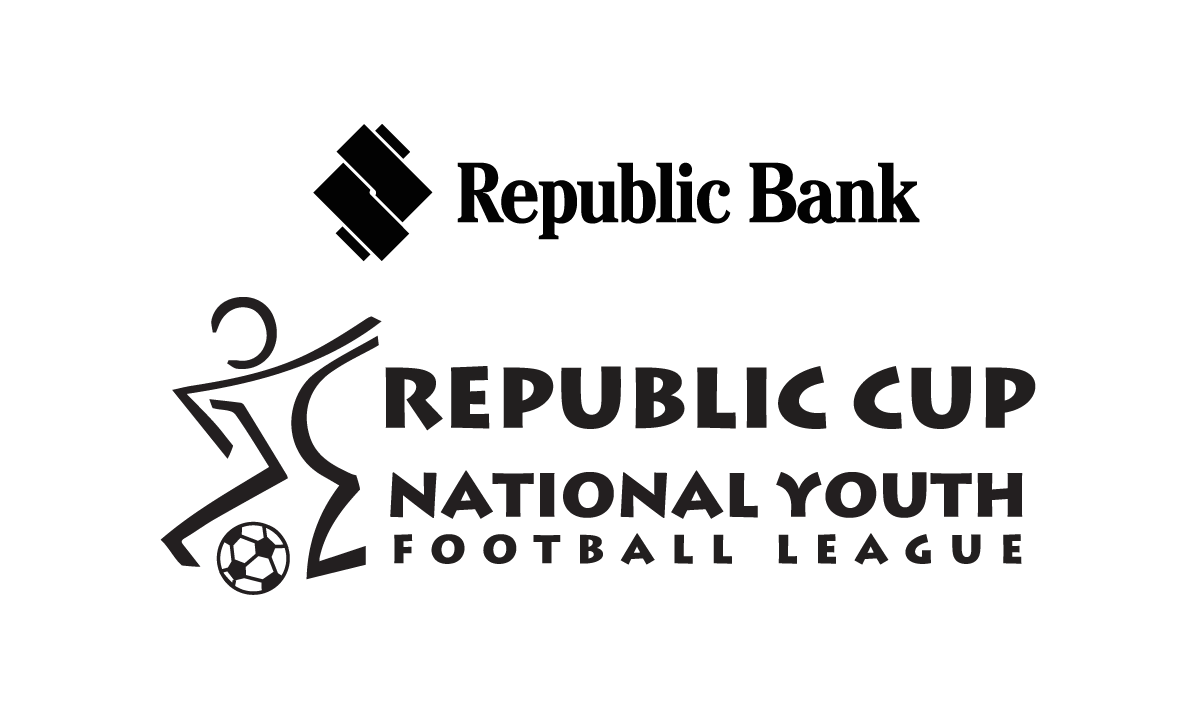 So, roughly 106 of the 22,000 available seats at the Hasely Crawford Stadium in Port of Spain should be available for past players. I doubt the TTFA can argue that this would affect the organisation financially. There is usually plenty of space anyway and it would only mean that a few "band-waggonists" are denied room when the Warriors are on a successful run.
The only present players likely to join this elite club in the near future are 2013 Gold Cup defender Seon Power who has 40 and midfielder Clyde Leon has 46 caps at the moment although he has not been selected this year. These are the ilk of players that merit special consideration.
Technical staff members should not be left out although changes have been so frequent in this department that few qualify through length of service.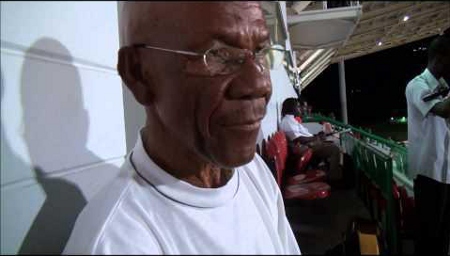 Bertille St Clair is the sole coach in almost two decades to have 50 games on the bench and, even then, he only got his half century when his two stints at the helm where combined. Obviously the staffs of Leo Beenhakker and Cummings qualify due to their involvement with special teams.
It brings us to just over 120 persons who Wired868 believes are worthy of tangible recognition from the TTFA. Over to you, Tim Kee.
Editor's note: Do you agree with our list and the reason behind it? Our count for full caps does not include games against non-FIFA nations (like Guadeloupe and Martinique) or national youth or clubs teams.
Thus far, the TTFA has not implemented this plan for home games against New Zealand and Jamaica although the football body said a batch of tickets were given to the Veterans' Association and the Strike Squad for its last home match.