Wired868, with the help of six people closely involved with the case in the playing, administrative and legal camps, will tell the untold story of the 2006 World Cup bonus dispute. This is Part Four (Warning: Some graphic language included).
On 8 February 2012, World Cup 2006 footballers Brent Sancho, Cyd Gray, David Atiba Charles and Anthony Wolfe turned up at the Trinidad and Tobago Football Federation's Dundonald Street headquarters with a court-appointed marshall and 15 policemen and seized almost everything that was not bolted down.
Four months had passed since the deadline for a second interim payment of $4.6 million (US$724,000) and the 13 "Soca Warriors" decided it was time to show serious intent.
Sancho tipped off the media about the raid but someone passed word on to the TTFF. Inside the building, as players supervised the removal of computers, desks, chairs, trophies and other items, Wolfe noticed a locked door.
"Miss Sharon, the room in the back is locked," Wolfe told TTFF official Sharon O'Brien. "Can we get it opened please?"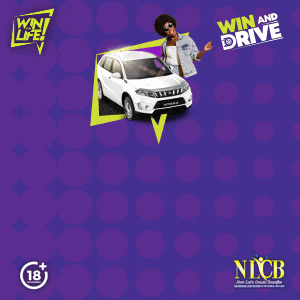 "The girl with the key for that room didn't come to work today," O'Brien replied.
Wolfe turned to a burly gentleman who was part of the moving crew.
"Do you have a chisel and hammer or something to open the door?" asked Wolfe.
"How you mean," he said. "I have everything for that in the truck."
"Just now," said O'Brien, as she scurried off, "let me see if I can find the key."
O'Brien returned and slapped a key on the desk.
Inside the rooms were boxes of documents with accounting statements. There were boxes of unsold Jack Warner biographies too. The players only took the accounting documents. Some of those statements eventually ended up in a Trinidad Express investigative series into Warner and the 2013 CONCACAF Integrity Commission report.
"Allyuh too fucking greedy!" O'Brien shouted at Wolfe. "You will never make a next national team as long as I'm in this Federation!"

Wolfe responded in kind.
"You getting on like is allyuh have to pay from allyuh pocket!" he yelled back. "Allyuh so studying to lick bottom. We worked for we thing. If I don't make a national team then so be it; God hearing allyuh yes."
O'Brien had a slightly different recollection.
"I told him that I hope he has a secure job at North East Stars or something to that effect," she told Wired868. "It was said in a joking manner and not in any tone. They are the ones who came in with an attitude."
O'Brien claimed that the players offered their share of "verbal jousting" too.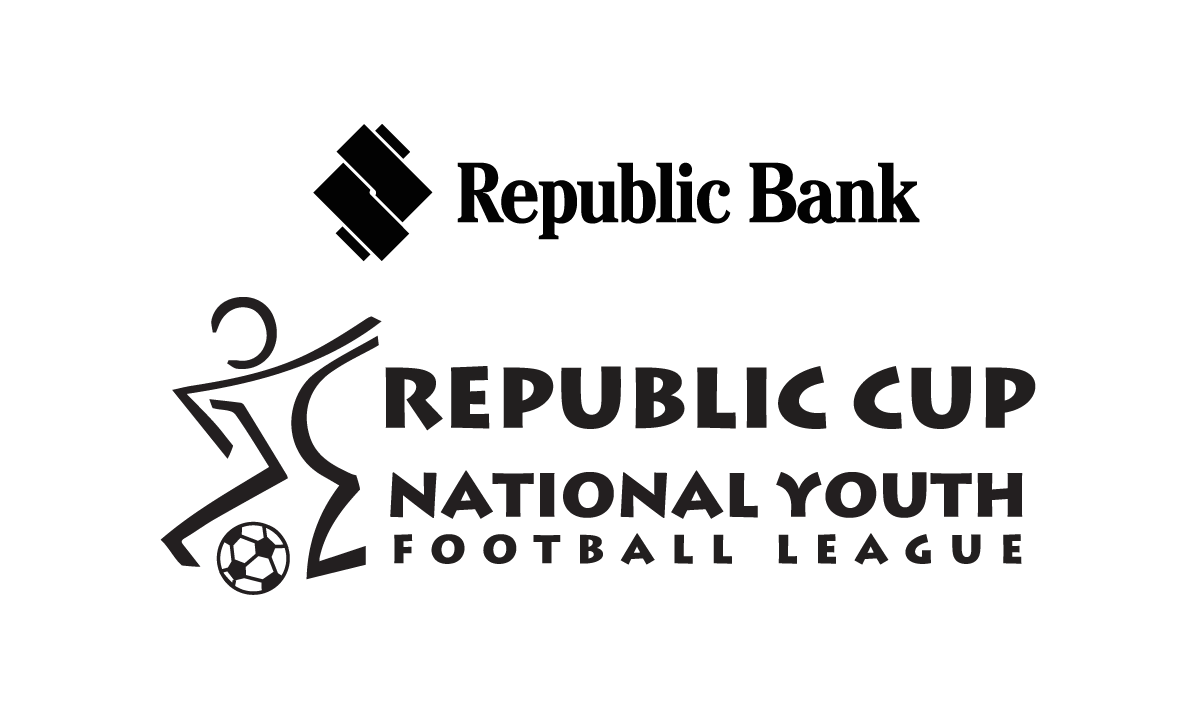 "They even took towels and clothing meant for the national under-16 team," she said. "I asked them why they were taking the towels since it had no resale value. They said they would donate it to a car wash.
"I asked them what about the under-16 team. They said let them play bareback."
Six years earlier, players and officials celebrated together as Trinidad and Tobago became the smallest nation ever to participate in a senior FIFA World Cup tournament. Now, the bitterness was so deep that communication was generally done through lawyers, a visit was supervised by more than a dozen policemen and a 28-year-old footballer was having an open cuss out with a female official nearly twice his age in the middle of the TTFF's headquarters.
O'Brien is not a member of the TTFF's Technical Committee and, in theory, has no obvious ability to influence team selection. Still, whether by coincidence or not, Wolfe never represented his country again.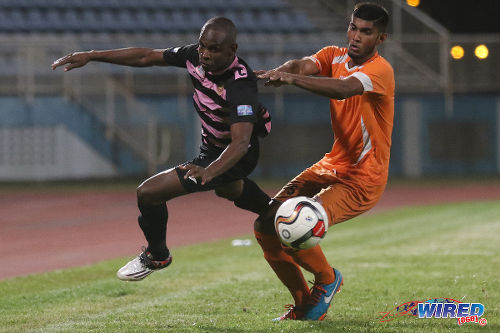 The TTFF blacklist ostensibly ran from late 2006 to early 2008. Trinidad and Tobago's FIFA ranking plummeted during that time and talented young players like goalkeeper Jan-Michael Williams, midfielders Khaleem Hyland and Ataullah Guerra and attacker Lester Peltier were denied work permits in Britain as a result. World Cup players like Stern John, Cornell Glen and Kenwyne Jones eventually returned to the international side. Others swore that their bans never ended or were reinstated.
Sancho and goalkeeper Kelvin Jack never played after the World Cup despite being 29 and 30 years old respectively in Germany. Scotland-based winger Collin Samuel scored in a 3-2 World Cup qualifying loss against Costa Rica in 2009. He was 27 at the time. Then coach Russell Latapy never recalled him and neither did anyone else.
Samuel told his teammates that an official told him to choose between the case and his international career. Then team manager David Muhammad denied the allegations. The atmosphere of distrust and loathing between the players and officials made every accusation seem believable.
Such passionate exchanges were rare, though. By then, the bonus dispute was generally a tedious and emotionally draining affair. After Francis Joseph's article in the Trinidad Guardian, it took the Warriors two years to defeat a TTFF application in the local Appeal Court to have the Sport Dispute Resolution Panel's verdict voided owing to a confidentiality clause breach. And it was another year before the Trinidad and Tobago High Court awarded its first interim payment to the players.
It was a remarkable test of the players' endurance and nerves.
In November 2008, TTFF special advisor and FIFA vice-president Jack Warner made what he insisted was his final offer to the World Cup players. It was US$30,000 ($186,000) per player, which was 30 times the initial TTFF offer but barely one tenth of what the players were owed, according to the Freedom Of Information Act (FOIA) report. Townley retorted that the offer was "not sufficiently generous." Not everyone agreed.
Marvin Andrews had lost his taste for the battle. He had been out of contract for the past seven months since he left Raith Rovers. The players knew their former teammate, Dennis Lawrence, had been asking teammates to give up the court case and had heard that Andrews broke ranks.
Townley tested Andrews' resolve by calling to ask him about fees.
"What did you ever get for me?" asked Andrews.
Within weeks, England-born players Chris Birchall and Ian Cox followed Andrews.
Birchall had just been released by Coventry and now had the additional responsibility of a nine month old son, Ashley. Much of his savings were lost in an ill-fated investment at a nightclub in the English midlands, which he named Zen after the Port of Spain disco. Birchall told Jack that he had to take the money.
Cox was also a free agent and was having a hard time as he was also dealing with some personal issues. He telephoned Townley and explained his decision for withdrawing from the court action.
Wolfe too was tempted by Warner's offer. He had used up the Government's million-dollar gift to build his own four-bedroom dream house in Manzanilla and pay off outstanding loans.
"You should focus on the football," Lawrence allegedly told Wolfe. "Sancho and them already looking to retire. You're much younger than them and this case will keep you from moving forward."
So, by 2010, everyone involved in the case was frustrated. Sancho returned to Trinidad to cut his expenses while Jack tightened his belt and stayed in England with his family. Hislop landed a good job as an ESPN analyst but it was a far cry from his earnings as a player.
The case had shifted back to Trinidad and Hislop hired local attorney Farid Scoon to do the legwork and filing. Hislop wired $110,000 to Trinidad to cover legal costs but was stunned to get an email which accused him of dishonesty. He sent Scoon details of the money transfer and the lawyer apologised and said he had not checked that account.
"Who the hell gets $110,000 and doesn't notice?" Hislop asked his wife, Desha.
The TTFF had applied for an extension to the case and Townley told Scoon to offer the football body no more than six weeks. On 7 January 2009, Scoon agreed to a six-month adjournment instead. Neither Hislop nor Townley ever heard from Scoon again.
Two years after their arbitration triumph in London, the Warriors had not received a cent from the TTFF and had spent around $1 million in fees. Financially spent, they needed an attorney who would agree to defer receipt of the majority of his or her fees until the conclusion of the case.
The options were few but the elder Hislop got them the services of Dave De Peiza.
The TTFF's legal team ensured that Townley and his team were always on their toes. In August 2009, the TTFF asked Parliament to repeal the 1982 Act, which incorporated the TTFA. The players' suit was against the TTFA as it was the recognised football body, although it had called itself the TTFF for nearly two decades.
Townley feared a name change was an attempt to duck its responsibilities and requested that the players be allowed to address Parliament to explain their case. The elder Hislop went to see United National Congress (UNC) political leader Basdeo Panday who sat on the committee that would deal with the TTFF's request.
"Listen, Jack is trying to sneak in this thing in Parliament to get off," said Hislop.
"That son of a bitch," Panday replied. "He owes me $30 million you know."
When the matter was due to come before Parliament, the TTFF twice requested adjournments and then let the application lapse. The football body did not want to face the players in Parliament.
As the case dragged on, the players took to letter writing.
On 10 May 2010, they wrote to Chief Justice Ivor Archie: "I am writing to you with some reluctance to complain about the lengthy, even inordinate delay… the Honourable Judge has taken six months and still has not ruled on this important matter."
The players received only an acknowledgment of receipt from the High Court.
Elections were in the air too and Warner routinely attacked the players on the UNC platform. The Warriors tried to respond with a full page advertisement that used excerpts from the various court verdicts. But the Trinidad Express called it libellous and refused to publish it while the Guardian never called back once they saw the contents of the ad.
In the end, only the Newsday ran the advertisement at a cost of roughly $7,000.
On 24 May 2010, the UNC-led coalition, headed by Kamla Persad-Bissessar ousted the PNM and Warner regained his Chaguanas West seat with a record majority. The players consoled themselves with the thought that Warner would not want the potential embarrassment of this court case following him around. It proved to be wishful thinking.
The Warriors pleaded for Warner's Cabinet colleagues to intercede instead.
"They cannot possibly have a high ranked official involved in a case like this," Hislop told Sancho.
On 16 July 2010, they wrote to Attorney General Anand Ramlogan: "Our case and its delays have been gaining negative international headlines and football in Trinidad and Tobago has been adversely affected. What have we done wrong to warrant us being treated in this way?
"We represented our country with pride and honour; we believed in our justice system but it seems as though our justice system is failing us."
Ramlogan neither responded nor granted the Warriors the hearing they requested.
The players sent hand-delivered letters to Prime Minister Persad-Bissessar on 16 June 2010 and 15 July 2010 and then on 14 March 2012, after the High Court's ruling: "Madame PM, we are your fellow countrymen, Chaconia Gold Medal holders, where is your support for us? …We have all the supporting documentary evidence and would be pleased to hand it over to the appropriate regulatory, investigatory and law enforcement agencies.
"As a Senior Council, it must be your wish to see justice served. As Prime Minister, it must be your wish to see your cabinet minister absolved of any wrongdoing. As a taxpayer, it must be your wish to see government funds used for the purposes that they were given…"
The Prime Minister never answered.
But, on 25 February 2011, Justice Devindra Rampersad finally delivered his judgment and ordered the TTFF to pay just over $7 million (US$1.2 million) as an interim payment while the High Court tried to determine the amount owed to the players.
In April 2011, right after the interim payment, Warner sent word that he wanted to settle and the two parties agreed on a $22.5 million payment. Their meeting took place within the same week as Mohamed Bin Hammam's infamous visit to Port of Spain.
Was the Qatari businessman and aspiring FIFA president the source of the TTFF's funding?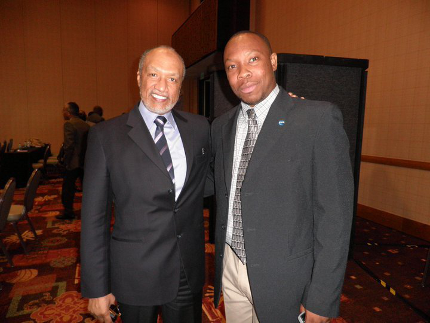 As the players waited for confirmation of payment from the TTFF, they instead heard that FIFA had suspended Warner and Bin Hammam for trying to fix the FIFA presidential election through bribery.
"This is a disaster," Townley told the players. "If his world in football is going to collapse anyway, what would be his motivation to make things right with us?"
In June 2011, Warner quit all his football posts. Townley's wife, Davina, told him that he should resign too. Just cut his losses and go. The Trinidad and Tobago Government would never take action against Warner if they hadn't done so by now. And Townley seriously considered doing just that.
Jack poured out his frustration in a Wired868 blog on 10 April 2012.
"I have no interest in politics but the injustice of our case and the lack of support from the Prime Minister make me sick," he stated. "It defies belief that the Prime Minister, herself a lawyer, would ignore something as serious as this."
Outside the courtroom one afternoon, the elder Hislop snapped too. A retired magistrate, Hislop once headed a supporters group called the Association of Football Supporters of Trinidad and Tobago (AFSOTT), which was formed in response to the perceived ill-treatment of national players in the 1980s.
In 1992, the TTFA tried to change its name officially to the TTFF in what was also viewed as an effort to defraud creditors. AFSOTT blocked it and Warner was furious. A year later, Warner struck back.
The younger Hislop was at England Second Division club, Reading, and chasing a clean sheet record. Camps visited the 24-year-old goalkeeper and invited him to join the national team. But Reading had just one senior goalkeeper and was not keen to lose his services while Hislop was only in his second season as a professional and unwilling to risk his career.
Hislop and Camps agreed that he would only represent Trinidad and Tobago in competitive fixtures and would leave friendlies for the off-season. But Warner insisted that the younger Hislop play in a friendly against the United States and invoked a FIFA ban when the young man objected.
A tearful Hislop called his father who flew to England to supervise his successful appeal against the FIFA ruling. The fact that Hislop was born in England and had not represented Trinidad and Tobago saved him from Warner's vengeance. But, as that case played out in London, Hislop's form fell and he conceded six goals in three matches.
The elder Hislop's wife, Gina, insisted that he pull out of AFSOTT immediately. And his son vowed he would never wear red, black and white gear. It was not until six years later that Dwight Yorke and coach Bertille St Clair changed his mind.
On one wild afternoon in 2012, the elder Hislop lost his cool about a 20-year-old incident. Throughout the case thus far, Camps had walked in and out the courtroom with his girlfriend and Hislop held his tongue. On that day, Camp's girlfriend had already turned the corner and was out of sight when he greeted Hislop. The response was stinging.
"You are the fucker who fucked up Shaka's career," said the 76-year-old Hislop, poking fellow pensioner Camps in the chest.
"Me?" asked Camps, as the colour drained from his face.
"Yes, you," replied Hislop, adding another push before Sancho rushed over to intervene.
Tempers frayed too on Dundonald Street as the Warriors swooped in on the TTFF headquarters with over a dozen lawmen. The players raised only $25,000 from the auction of seized assets but they considered the move to be a show of strength. It did not immediately reap dividends either way.
By mid-2012, the High Court was firmly on the players' side. But TTFF general secretary Richard Groden and Camps remained defiant, even in the face of contempt charges. The TTFF was broke and Camps and Groden insisted that only Warner knew the whereabouts of millions in revenue. But they refused to take action against him to recover the money.
It was a high-stakes battle that threatened to destroy both sides. But, months later, an unlikely source finally helped the Warriors to break the stalemate.
Editor's Note: Stay tuned for the conclusion of the Bonus-gate series. Click here to read part one, here for part two or here for part three.