Defence Force clinched the Digicel Pro League title with a game to spare last night but the army/coast guard combination had to share the spotlight with some teenaged upstarts at the Ato Boldon Stadium in Couva.
Defence Force was trounced 4-0 by DIRECTV W Connection in the penultimate fixture of the 2012/13 season yet still left Couva as champions after fifth-placed Central FC shocked second-placed Neal & Massy Caledonia AIA 2-1 to remain four points adrift of the leaders.
"It is a wonderful feeling to be League champions again," Defence Force assistant coach Marvin Gordon told Wired868. "This is down to hard work and consistency from the guys who had a great attitude all the way through. This is our second league title for three years; so it means we have to be doing something right."
Monday night belonged to the young rebels as Connection coach Stuart Charles-Fevrier and Central coach Terry Fenwick offered a thrilling look into the future.
First to seize the stage was 18-year-old Connection attacker Neil Benjamin Jr.
"There are still a lot of talented young players in the country," said Fevrier, "so I was surprised that the (Trinidad and Tobago) national under-20s didn't qualify. Benjie was playing as right back for that tournament. He is better offensively."
Defence Force coach Ross Russell led the technical staff of the unsuccessful national under-20 squad and Fevrier and "Benjie" were obviously primed to give him a tough night. He is unlikely to forget Benjamin's offensive menace in a hurry as the teenager bagged a natural hattrick in a rare start and his first 90 minute run-out in senior football.
In the 55th minute, Benjamin ghosted away from Russell's son and makeshift left back, Ross Russell Jr, to collect a through pass from Tremain Paul before producing a delightful dinked finished over Defence Force goalkeeper Kevin Graham. It was his first goal of the season.
Seven minutes later, Russell Jr was again left red-faced as he ran into Graham while trying to keep up with Benjamin, who sidestepped the collision to convert Stefano Rijssel's cross.
Russell senior responded by sending on Aklie Edwards, a left back with 29 international caps for Trinidad and Tobago, but he too could not keep up with the striker's movement as Benjamin beat him to another Rijssell delivery to signal a rout.
Rijssell made it a hattrick of assists with a brilliant left-sided cross in the 83rd minute that was calmly dispatched by another 18-year-old former national under-20 defender, Alvin Jones.
Defence Force was down to 10 players by then after captain Cory Rivers was ejected for a stamp on Rijssel.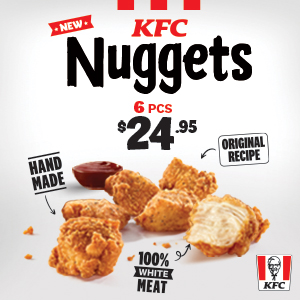 "We were disappointed with Rivers," said Gordon. "He is an experienced player and our skipper and he blew his top. We were two goals down at the time but we were not out of it yet…
"We didn't go at him much (after the game) but we let him know (what we thought)… They were flat last night and W was brilliant."
While Defence Force rued the loss of its captain, the absence of Central FC leader and Trinidad and Tobago national goalkeeper Marvin Phillip provided food for thought for the "Couva Sharks" as 18-year-old Shiva Boys student and goalkeeper Quesi Weston made an encouraging Pro League last night against the League's most dangerous offensive team.
"The young goalkeeper did very well," said Caledonia boss and Trinidad and Tobago co-head coach Jamaal Shabazz. "… I think we are seeing the emergence of a young quality keeper."
Weston made two sharp saves to deny Jamal Gay and Akim Armstrong while his volleyed left footed distribution was consistently good. There was a spill and a flap though, which suggests that he is not comfortable at this level yet.
Fenwick was encouraging but not indulgent in his assessment of the former national under-20 goalkeeper.
"Weston is a huge talent that I have been looking at over the last 18 months," said the former England World Cup defender. "I convinced him and the Shiva Boy head master that he has more to gain in the professional environment as opposed to the colleges' league. He is very athletic but I thought he had a flap once or twice yesterday and his decision making was poor.
"Trinidad goalkeepers are great shot stoppers but I want to develop him so that he manages the back four and reads the game well. He will have a lot of work ahead with the goalkeeping coach (Michael Maurice)."
It was another teenager, 19-year-old Rundell Winchester, who stole the headlines against Caledonia.
In January, Central managing director and ex-World Cup 2006 defender Brent Sancho beat Shabazz to Winchester's signature after the pacey striker scored five goals from as many games for Stokely Vale against Pro League opposition. The Tobagonian gave another indication of his worth yesterday.
Winchester put Central ahead in the 28th minute with a precise lobbed finish over goalkeeper Glenroy Samuel and, although Caledonia equalised with a tidy Jamal Gay strike, Central sensed a potential upset at the break.
"You just outplayed the Caribbean champions for the last half hour," Fenwick told his players at the interval. "Get out there and get the result you deserve."
Winchester, again, was decisive as he outmuscled Samuel and a retreating Caledonia defender to prod home an ugly item that typified his hunger and awareness inside the opposing penalty area.
Nathan Lewis and substitute Vernon Mills both spurned excellent scoring chances for Caledonia while Central winger Darrel Mitchell, another recruit from the "Sister Isle", also threatened. But there were no further goals.
Shabazz was gracious in defeat and hopes to have more tough fixtures as Caledonia prepares to meet Portmore in a decisive CONCACAF qualifying play-off match, later this month.
"I thought it was a good game played at a high level of competitiveness, passion and, at times, quality," said Shabazz. "The fact that a team that cannot come first, second or third could battle with a team that could have played for first or second place tells me that the standard of play in the league is improving.
"I think they had more players with a strong desire to be spoilers than we had players who had that desire to be champions."
Caledonia has now lost twice to Central in the League since Fenwick's return although the "Eastern Stallions" defeated the Sharks 2-0 in the TTFF FA Trophy finals.
"(Fenwick) has showed his competitiveness and quality as a coach in turning around Central into a fighting force after a topsy-turvy first part of the season," said Shabazz. "While we respect him as a coach, he is certainly no friend of ours. Fenwick has a mouth on him and so do we and it lends to a healthy and explosive rivalry.
"No one can deny that Fenwick is a warrior like all of us. And I am happy that he is back in the league so we can war with him."
Fenwick hopes Central can emulate Caledonia in the 2013/14 Pro League season.
"It was good motivation for us to test ourselves against the champions of the Caribbean," said the former San Juan Jabloteh coach. "Caledonia has been consistently at the top (of the table) for the last three or four seasons. We want to be there with them next year."
But 2013/14 belongs to Defence Force and Gordon is already looking forward to next year as well. Two years ago, Defence Force failed to advance past the Caribbean stage and the coach is desperate to set that right.
Defence Force is the only Trinidad and Tobago team to have won a CONCACAF title but its last victory came in 1988.
"CONCACAF is very important for us," said Gordon. "Our squad didn't have enough depth two years ago because (Devorn) Jorsling was away and (Kevon) Carter was injured and we didn't have players like (Josimar) Belgrave and (Curtis) Gonzales yet.
"This time, I think we have the right squad for it and we will try to get one or two more youngsters in too."
(Teams)
Central FC (4-4-2): 56.Quesi Weston; 16.Carey Harris (captain), 4.Omar Charles, 24.Dario Holmes (14.Peter Byers 82), 19.Adrian Noel; 37.Johan Peltier (6.Marc Leslie 73), 7.Hayden Tinto (15.Sayid Freitas 73), 32.Jason Marcano, 21.Darren Mitchell; 9.Anthony Wolfe, 12.Rundell Winchester.
Unused substitutes: 13.Shane Mattis (GK), 18.Cyrano Glen, 28.Hector Sam, 31.Rennie Britto.
Coach: Terry Fenwick
Caledonia AIA (4-2-3-1): 33.Glenroy Samuel; 12.Kareem Joseph (26.Vurlon Mills 81), 3.Nuru Muhammad, 4.Colin Nelson, 2.Aubrey David (20.Akeem Thomas 62); 7.Stephan David (captain), 21.Densill Theobald, 17.Akim Armstrong, 18.Sherron Joseph (9.Keyon Edwards 67), 27.Nathan Lewis; 23.Jamal Gay.
Unused substitutes: 1.Shemel Louision (GK), 16.Odelle Armstrong, 19.Nical Stephens, 22.Miguel Romeo.
Coach: Jamaal Shabazz
Referee: Rodphin Harris
Monday's Digicel Pro League results
W Connection 4 (Neil Benjamin 55, 62, 77, Alvin Jones 83), Defence Force 0 at Couva
Central FC 2 (Rundell Winchester 28, 83), Caledonia AIA 1 (Jamal Gay 32) at Couva
North East Stars 5 (Elijah Manners 79, Jean-Luc Rochford 82, Marcus Gomez 87, Micah Lewis 88, Kareem Moses 90), T&TEC 0 at Macoya
St Ann's Rangers 1 (Ryan O'Neil 71), Police 1 (Todd Ryan 62) at Macoya
Friday's Fixtures
North East Stars vs Central FC, 6 pm, Marvin Lee Stadium
Defence Force vs T&TEC, 8 pm, Marvin Lee Stadium
W Connection vs Police, 6 pm, Ato Boldon Stadium
Caledonia vs St Ann's Rangers, 8 pm, Ato Boldon Stadium
[standings league_id=1 template=extend logo=true]