Ex-Barbados chief justice Sir David Simmons accused Trinidad and Tobago's National Security Minister and former FIFA vice-president Jack Warner of fraudulent behaviour and deceiving CONCACAF regarding the ownership of the Macoya-based Centre of Excellence at today's CONCACAF Congress in Panama City, Panama.
Simmons, according to Reuters, claimed that Warner hid the fact that he owned the land on which the facility was built.
"Warner represented to FIFA that funds would be used to support development but never told FIFA that Centre would be situated on land owned by his companies," said Simmons, who heads a CONCACAF-appointed Integrity Committee set-up last September to investigate Warner's stewardship. "There is no evidence that Warner or anyone else ever disclosed to the CONCACAF executive committee or congress that lands on which the Centre was built was owned by his companies."
The CONCACAF Integrity Committee, which was selected by current president Jeffrey Webb, also includes retired United States District Court Judge Ricardo Urbina and ex-PricewaterhouseCoopers partner and auditor Ernesto Hempe. Simmons, a QC and former Attorney General, spent much of the past year in Trinidad as chairman of the 1990 Coup Enquiry.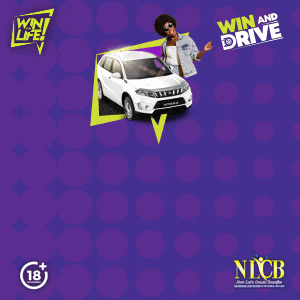 The trio's report also claimed that CONCACAF failed to file taxes for six years during the tenure of Warner and his former general secretary Chuck Blazer, who also served as the organisation's chief financial officer. As a result, CONCACAF lost its non-profit status and may be subject to criminal penalties from the IRS.
In May 2011, Warner quit FIFA after being accused of assisting FIFA presidential candidate Mohamed Bin Hammam in paying bribes to Caribbean Football Union (CFU) delegates. Blazer initiated the investigation that led to Warner's downfall.
Three months later, investigative journalist and author Andrew Jennings revealed secret payments made by the CFU, which Warner authorised, to Blazer and the American was also forced to resign. The FBI is understood to be investigating those transactions.
Simmons accused Warner and Blazer of a series of unethical and illegal practices during their respective tenures. Again, though, the Trinidad-based Centre of Excellence proved to be the lightning rod for Warner's alleged fraudulent activity as a football administrator.
"Approximately $26 million of CONCACAF funds went into Centre of Excellence and that is no longer an asset of CONCACAF," said Simmons.
The Integrity Committee's report is likely to be the first step towards legal action from CONCACAF over a property that it supposedly invested upwards of US$25.9 million on, through direct funding and loans.
Leaked documentation published on Jennings' investigative book, Foul, confirmed that Havelange promised, on 4 May 1998, to sponsor US$6 million of a US$15,950,000 loan to sponsor the construction of the CONCACAF Centre of Excellence.
On 7 October 1998, Warner completed the purchase of the property from business magnate and Trinidad Guardian owner Anthony Norman Sabga—as Wired868 proved exclusively in an investigative report last May.
Warner and Sabga feasibly had a deal in place at least two years earlier, though.
On 13 May 1996, the "Ansa McAl Warehouses Limited" at Lightpole number 17 Macoya Road, Tunapuna was changed to "CCAM and Company Limited." Warner, his wife, Maureen Warner, and their son, Daryan Warner, were directors of CCAM and Company Limited.
The venue was then registered as the C.O.N.C.A.C.A.F. Centre of Excellence on 26 September 1996.
But it was another two years before Warner could find someone else to pay for the project.
Havelange promised funding, just a month before Sepp Blatter replaced him as FIFA president in June 1998.
"It is with pleasure that I now inform you that I have found an external solution to convert the loan into a donation," Havelange wrote to Warner.
But, 19 months later, Blatter informed Warner that Havelange had still not found a sponsor. And the new FIFA President seemed sceptical that the FIFA loan would ever be repaid.
In his letter to Warner, Blatter referred to the venue as "your Centre of Excellence" rather than as a CONCACAF asset.
There was no doubt that CONCACAF would pick up the cheque though. Blatter proposed that FIFA would withhold its annual payments of US$2.5 million to the confederation—between 1999 and 2002—to repay most of the money and the rest would be written off.
For 11 years leading up to 1999, the Caribbean Cup football tournament was an annual event for regional teams. As CONCACAF cut costs to foot Warner's Centre of Excellence, the CFU held just one Caribbean tournament for the next five years between 2000 and 2004.
Under Blatter's tenure, Warner's financial discrepancies were often passed on to other bodies related to the Trinidadian.
FIFA fined Warner in 2006 after Lasana Liburd's exclusive report for the Trinidad Express, which proved Warner diverted Trinidad and Tobago's entire 2006 World Cup ticket allocation into his family-owned travel company, Simpaul Travel. But the administrator never paid and, in 2007, Blatter deducted the money from the Trinidad and Tobago Football Federation's (TTFF) annual subvention.
The TTFF passed the financial loss on to the Trinidad and Tobago government by threatening to withdraw from the 2007 CONCACAF Gold Cup due to financial problems. The local government paid up.
Three years later, FIFA wired US$250,000 for Warner to relay to Haiti after a tragic earthquake. But, after complaints from Haitian football president Yves Jean-Bart, the governing body ruled that Warner could not account for the whereabouts of the money.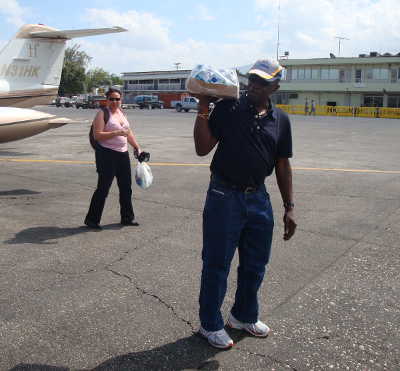 Once more, the TTFF was penalised as FIFA withheld the country's annual subvention to meet the cost. It led to an arduous 2012 for the nation's footballers who only played three friendlies all year.
The TTFF, under former president Oliver Camps, also allowed $8.9 million (US$1,386,396) of its allocated FIFA GOAL money to be invested in the Centre of Excellence to construct the Marvin Lee Stadium and a Futsal hall, which is often used now to host flea market, comedy shows and political rallies.
Yet, last month, the Trinidad and Tobago national under-17 football team was denied the opportunity to train on the Marvin Lee Stadium's artificial surface after being charged a rate of $5,000 per hour, which the TTFF could not afford.
The young "Soca Warriors" subsequently failed to book a FIFA Under-17 World Cup spot after losing two games on artificial surface against Canada and Panama who both have turf facilities in their respective countries.
Still, Warner continues to profit from football.
At present, the Pro League often pays a rental fee to use the Macoya-venue as three of Trinidad's four national stadia have been down for repairs for the past three months.
Today, at the CONCACAF Congress, delegates poured scorn on Warner's legacy in the sport.
"I have recounted a sad and sorry tale in the life of CONCACAF, a tale of abuse of position and power," said Simmons, "by persons who assisted in bringing the organisation to profitability but who enriched themselves at the expense of their very own organisation."
CONCACAF, according to sources, has not given up hope of reclaiming the Centre of Excellence for the benefit of football.
Editor's Note: The quotes used from today's CONCACAF Congress were sourced from Reuters.