Former 2006 World Cup standout Cornell Glen will receive another shot at the international stage as the North East Stars striker is set for a recall to the Trinidad and Tobago national football team to face Belize and Peru on March 22 and 26 respectively.
The final squad is expected to be selected tomorrow as the technical staff awaits final word from three overseas-based players.
Glen is the fifth highest scorer in Trinidad and Tobago's history with 23 full international goals. However, the 32-year-old striker has not represented the "Soca Warriors" since 2010 when he played under then coach Russell Latapy.
Personality clashes led to his omission from the Trinidad and Tobago's short-lived 2014 World Cup qualifying campaign by German Otto Pfister and also saw joint head coaches Hutson "Barber" Charles and Jamaal Shabazz leave him out of their 2012 Caribbean Cup final squad.
However, Glen's sizzling form in the Digicel Pro League has helped him earn another chance. He is the League's second highest scorer with 12 goals—three less than Defence Force marksman Devorn Jorsling—while he helped Stars to the Toyota Classic Cup title.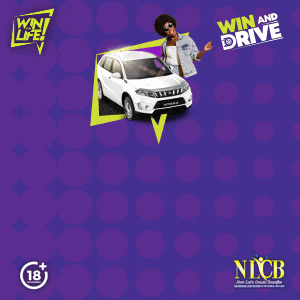 Charles, who was assistant coach to Pfister during the 2014 qualifiers, hopes that Glen brings the positive side of his game to the national squad.
"He has been having a tremendous run in the league and he deserves a chance again," Charles told Wired868. "But it is all up to him… If he comes with the right mindset, he will definitely have a future with the team."
Shabazz said that issues from the Pfister regime had created lingering tensions. However, the technical staff and the player have agreed to leave their past disagreements behind.
"His talent was never in question," said Shabazz. "It was just about everybody being on the same page… He is ready to commit himself and conform to the staff's requirements and I welcome that. I was always a big fan of his.
"We want Cornell to reproduce that form he has in the local league with the international set-up."
Shabazz confirmed that alterations have been made to the initial list of overseas-based players for the upcoming friendlies.
Middlesbrough defender Justin Hoyte will be excused, despite his willingness to play, after the club asked for him to get more time to recuperate from a hip injury. Hoyte should represent the England Championship club this weekend after two months out and Middlesbrough asked the Warriors not to put additional physical demands on the former Arsenal and England national youth team defender.
Mechelen defender Sheldon Bateau and Aktobe defender Robert Primus asked to be exempted so they can focus on club commitments in the Belgium and Kazakhstan leagues respectively.

However, Stoke City forward Kenwyne Jones, FC Edmonton defender Carlyle Mitchell and Port Vale midfielder Chris Birchall are definitely in the squad while Samsunspor winger Darryl Roberts must confirm his attendance by noon tomorrow.
Ipswich Town right back Carlos Edwards and Chainat FC defender Seon Power were also summoned and the Warriors are waiting for confirmation from both players tomorrow.
Birchall has barely played 20 minutes since joining English League Two club, Port Vale, in January while other hopefuls like Notts County midfielder Andre Boucaud have been more active at English League One level. But Shabazz and Charles explained that they want to give Birchall an early chance to re-integrate with the squad.
The stocky midfielder, who played a key role in Trinidad and Tobago's successful 2006 World Cup qualifying campaign, is expected to play at the base of the midfield in the absence of Racing Genk player Khaleem Hyland.
Arguably, Philadelphia Union midfielder Keon Daniel is a more controversial inclusion after the United States Major League Soccer (MLS) playmaker snubbed invitations to join the Warriors for the Caribbean Cup semi-final rounds and final.
But, as with Glen, Charles suggested Daniel offers too much ability to be ignored once he confirms that he is serious about playing.
"Keon brings something different in terms of his football intelligence and vision," said Charles. "I think it is something that can enhance the team and we shouldn't let that (ability) just go by the wayside."
Shabazz suggested, without offering too much detail, that Daniel was having professional problems with his club at the time of his international absence.
"He explained that it was a difficult time for him and that he didn't deal with it in the best manner," said Shabazz. "We didn't delve too much into it… He is very introverted guy and he just disappeared…
"He said he is sorry about how he dealt with it and he didn't mean to disrespect anybody… He has expressed a commitment and we are happy to give him that opportunity again."
Slovan Bratislava winger Lester Peltier did not get the same generosity after supposedly failing to gel with the squad during the 2012 Caribbean Cup finals. He played only 45 minutes in the competition and was subsequently ruled out with a hamstring injury while he was also replaced at halftime during a previous friendly against Canada.
Charles suggested that there were off-field problems.
"Lester is talented but he needs to get a little more mature," said the coach and former "Strike Squad" star. "Twice we brought him back and there were problems while there were disciplinary issues since under Pfister. His problem is he feels it is all about Peltier…
"In saying that; he is a young fellah and, once he gets his head right, he can be a good prospect for Trinidad and Tobago."
Glen and Daniel, the technical staff hopes, have learned their lessons.
The full squad will be selected tomorrow.
Who's in
Defenders: Carlyle Mitchell (FC Edmonton, Canada);
Midfielders: Chris Birchall (Port Vale, England), Keon Daniel (Philadelphia Union, US);
Forwards: Kenwyne Jones (Stoke City, England), Cornell Glen (North East Stars);
Who's out
Defenders: Justin Hoyte (Middlesbrough, England), Sheldon Bateau (KV Mechelen, Belgium), Robert Primus (Aktobe, Kazakhstan);
Midfielders: Lester Peltier (Slovan Bratislava, Slovakia), Andre Boucaud (Notts County, England);
Definitely, maybe
Defenders: Seon Power (Chainat FC, Thailand), Carlos Edwards (Ipswich Town, England);
Midfielders: Darryl Roberts (Samsunspor, Turkey).
Trinidad and Tobago's Top Ten Goal Scorers
70—Stern John (1995-2011)
34—Angus Eve (1994-2005)
29—Russell Latapy (1988-2009)
28—Arnold Dwarika (1993-2008)
23—Cornell Glen (2002-2010)
21—Leonson Lewis (1988-1996)
20—Nigel Pierre (1999-2005)
19—Dwight Yorke (1989-2009)
17—Devorn Jorsling (2007-2011)
16—Steve David (1972-1976)