There were more raised eyebrows than applause when the Trinidad and Tobago Football Federation (TTFF) announced Belize as the next opponent for the "Soca Warriors" on 23 March 2013.
Almost certainly, Belize got the nod merely because its team, like the Warriors, was without a dance partner on the FIFA international match day. Yet, a date of convenience could prove an inspired choice if Trinidad and Tobago's footballers, administrators and supporters make full use of the opportunity provided.
Belize is ranked at 132nd in the world by FIFA, which is its highest ever position and 55 places behind the Warriors, while the self-declared "Jaguars" have never competed in a major CONCACAF tournament. Belize has no golden past; their good old days are right now.
Two months ago, the Belize football team, which is coached by Costa Rican Leroy Sherrier Lewis, sparked nationwide celebration after it emerged from the group stage in the Copa Centroamerican competition for the first time and booked a spot at the 2013 CONCACAF Gold Cup. There it will line up alongside the likes of Mexico, the United States, Canada and, of course, Trinidad and Tobago.
Belize's success is built around a solid defensive structure and the Costa Rica national coach Jorge Luis Pinto compared facing the one-time minnows to running into a wall. It has been almost two years since Belize conceded more than one goal in a match, during which time the Jaguars played against Costa Rica, Honduras and Guatemala.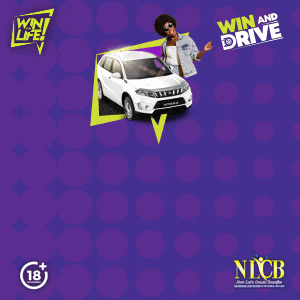 Upfront, Belize is led by 25-year-old striker Deon McCaulay whose goal scoring record speaks for itself. McCaulay had a remarkable 2014 World Cup campaign with goals in seven of Belize's eight fixtures, including in the home and away legs against Guatemala, and he finished with 11 of his nation's 17 goals.
Unsurprisingly, McCaulay, who is also his country's all-time record scorer, got the historic goal in the 2013 Central American tournament that secured a 2-1 win over Nicaragua and a place at this July's Gold Cup.
At present, the Belizean bomber is on trial at United States' second tier club, Portland Timbers. But local Pro League clubs like defending champion, DIRECTV W Connection, and rookie, Central FC, might be paying close attention if he is still available later this month.
As for the Warriors, they should have an organised opponent to rehearse their offensive moves on as well as a striker capable of testing the concentration of their latest central defensive pairing. In theory at least, Belize should be an excellent sparring partner.
But it gets even more interesting off the field.
Trinidad and Tobago's football stakeholders love discussing the rosy possibilities of life after former special advisor and disgraced FIFA vice-president Jack Warner. But Belize's football stakeholders could be forgiven a dismissive snort at our supposed revolution.
While the Trinidad and Tobago government, past and present, refused to probe the murky dealings of the Warner-led TTFF and critics held their tongues in public, the Belize football fraternity and its government teamed up to topple their own controversial talisman.
Belize, a former British colony of less than 400,000 inhabitants, only began playing international football in 1995 during the Warner/Chuck Blazer CONCACAF era. In the 17 year existence of the Football Federation of Belize (FFB), Chimilo—or "King Bertie" as the press referred to him—presided for 14 of those years.
Eventually, Belize could not bear Chimilo's autocratic rule anymore and his various FIFA posts and friends could not save him.
In Trinidad, Warner mentioned the word "FIFA" and Prime Ministers and Sport Ministers fell silent. In Belize, FIFA president Sepp Blatter personally flew in to offer support for under-fire Bertie Chimilio and Prime Minister Dean Barrow and Sports Minister John Saldivar sent him back to Switzerland with a rebuke.
The Belize government refused to give any support whatsoever to a sporting body that did not hold fair elections and failed to properly account for taxpayers' money.
FIFA announced Belize's provisional suspension on 17 June 2011 due to government interference, which effectively ended the team's participation in the 2014 World Cup qualifying series.
The Belize government stood firm and refused to allow the FFB use of any national stadia until it cleaned up its act. A month later, a more contrite FIFA reached out to Belize again and the two parties found an acceptable compromise.
FIFA lifted its suspension and allowed Belize to continue in the 2014 World Cup qualifiers and, six months later, Chimilio was voted out of office in an election that was monitored by observers from the global body.
Belize's football saw almost an immediate upturn in fortunes from the fall of the old guard.
In Trinidad and Tobago, new president Raymond Tim Kee was a vice-president during Warner's era but there are signs of substance behind his rhetoric about reform. Still, many administrators from the former TTFF regime continue to hold executive posts.
New FFB president Ruperto Vicente might offer Tim Kee and Trinidad and Tobago a peek at the benefits of change.
And, if Tim Kee has administrative ambitions further afield than the TTFF, it could not hurt to have an ally who might be untainted by the politics of the previous CONCACAF office holders.
Trinidad and Tobago played Belize once before in 2010, under coach Russell Latapy, and the two played to a goalless draw in Belmopan.
On March 23, the Warriors will try to crack the Belizean wall for the first time. The contest might be more interesting than it would seem at first glance.
International Friendly
Trinidad and Tobago versus Belize, March 23, FFB Stadium, Belmopan, Belize.
T&T foreign-based players invited to face Belize
Defenders: Justin Hoyte (Middlesbrough), Sheldon Bateau (Mechelen, Belgium), Carlyle Mitchell (Vancouver Whitecaps, Canada), Robert Primus (Aktobe, Kazakhstan);
Midfielders: Chris Birchall (Port Vale), Darryl Roberts (Samsunspor, Turkey), Keon Daniel (Philadelphia Union, US);
Forward: Kenwyne Jones (Stoke City, England).
Warriors who faced Belize on 10 September 2010
T&T: 1.Marvin Phillip; 5.Kern Cupid, 16.Makan Hislop, 17.Carlyle Mitchell (3.Aklie Edwards 46), 14.Joevin Jones; 12.Kareem Young (10.Hayden Tinto 46), 8.Trent Noel (19.Daneil Cyrus 35); 2.Ataullah Guerra (11.Kevon Carter 55), 7.Hughtun Hector; 15.Matthew Bartholemew (9.Devon Jorsling 46), 4.Kerry Baptiste (12.Jason Marcano 60).
Editor's Note: The friendly international between Trinidad and Tobago and Belize will be played in Belmopan and not Couva as initially scheduled