Trinidad and Tobago national senior team footballers Hughtun Hector, 28, and Willis Plaza, 25, will spend 2013 in Vietnam after agreeing terms with V-League outfit Song Lam Nghe last week.
However, 22-year-old national defender Daneil Cyrus will remain in Trinidad with local outfit, DIRECTV W Connection, for the remainder of the 2012/13 Digicel Pro League season.
The trio were part of Trinidad and Tobago's 2012 Caribbean Cup finals team, which qualified for the CONCACAF Gold Cup for the first time in five years.
However, the Vietnamese club made it clear that the players were only welcome if they agreed to snub any invitation to play in the Gold Cup finals, which will be held in the United States this July in the middle of the V-League.
FIFA rules obliges all clubs to release players for any international duty that falls during its approved calendar and, as such, Song Lam Nghe would be powerless to prevent Hector and Plaza from leaving and cannot officially punish them either.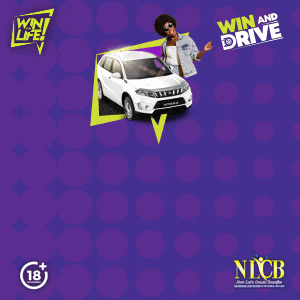 But the Vietnamese team had insisted on an unwritten agreement with the pair before they were offered contracts. Cyrus, an athletic, utility player, was not offered a deal in the end while Hector and Plaza both agreed to return to the Asian nation.
Hector and Plaza played in Vietnam last season with Song Lam Nghe and Navibank Saigon respectively while it would have been Cyrus' first stint in that part of the world.
Trinidad and Tobago players can earn as much as $65,000 per month in Vietnam whereas Pro League salaries generally range between $4,000 and $10,000 per month.
The national coaching staff might be relieved to have spared itself from a wrangle for Cyrus' services this July as the defender is likely to be in the first team once he maintains his form.
Plaza has started just once for the Warriors but has been a useful addition off the substitutes' bench. The clever Hector, who can operate through the centre or on either flank, will be a big miss if he indeed turns down an expected international call-up.
There are expected to be some tense long-distance calls from the Trinidad and Tobago Football Federation (TTFF) headquarters when the July Gold Cup nears.