Under the threat of incarceration, Trinidad and Tobago Football Federation (TTFF) General Secretary Richard Groden has refused to sue Works Minister and ex-FIFA Vice President Jack Warner and will instead attempt to cross swords with High Court Judge Devindra Rampersad.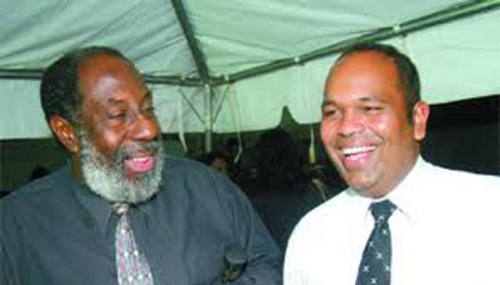 Groden and former TTFF President Oliver Camps were required to respond in writing by 31 May 2012 to an application for contempt proceedings by legal representatives of 13 former Trinidad and Tobago international footballers who participated at the Germany 2006 World Cup.
The contempt charge was brought after Camps and Groden repeatedly fail to file a civil suit against Warner, who acted as the TTFF's Special Advisor during the FIFA tournament, negotiated the bonus payment scheme with the players and, according to the TTFF, banked all the World Cup-related revenue.
However, Wired868 was reliably informed that, rather than respond to the contempt charge, Groden's attorney, Derek Ali, submitted an application asking Justice Rampersad to disqualify himself from all further rulings on this case for bias.
On February 14 and 17 of this year, Justice Rampersad advised Groden and Camps that they risked a charge of contempt and jail if action was not taken against the TTFF's "rogue agent", Warner.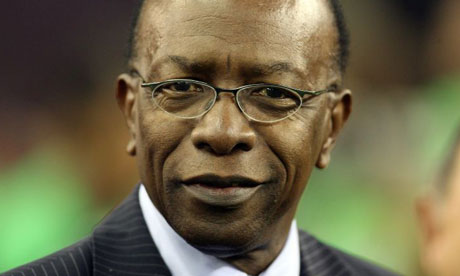 Almost four months later, Groden allegedly countered that Justice Rampersad's warnings were effectively a threat and he had pre-judged the case. The TTFF General Secretary further accused the High Court Judge of prompting the "Soca Warriors" to file contempt proceedings on 4 April 2012 and described him, in his application, as "Judge of a court in his own promotion."
Camps also failed to respond to the contempt charge and, in his submission, requested more time.
A source close to the players' legal team told Wired868 that they view the new twist as another time wasting scheme and an attempt to further frustrate justice.
Groden is abroad on CONCACAF business at present and could not be reached for comment.
The 13 aggrieved players are: Kenwyne Jones, Stern John, Cornell Glen, Collin Samuel, Anthony Wolfe, Evans Wise, Aurtis Whitley, Avery John, Cyd Gray, David Atiba Charles, Brent Sancho, Shaka Hislop and Kelvin Jack.
They are represented by British attorney Michael Townley and a local team of Dave De Peiza, Phillip Lamont and George Hislop, who is father of the 2006 World Cup custodian.
Justice Rampersad will decide on Groden's application and Camps' request on 22 June 2012.
The London-based Sports Dispute Resolution Panel (SDRP) awarded the Warriors 50 percent of all World Cup-related income on 19 May 2008 and ordered that the relevant accounting documents be made available to the Arbitrator.
Instead, the TTFF filed a stay of proceedings on 18 September 2008 in the local High Court. And, despite losing in the High Court and Appeal Court, the local football has repeatedly failed to provide the documentation necessary to determine what the players are owed.
On 24 August 2011, Camps swore in an affidavit that: "I have no information or records for (LOC Germany) as this was (…) under the control of special advisor, Mr Jack Warner. The executive and I have made repeated requests for Mr Warner to provide accounts…"
Warner subsequently told Justice Rampersad, in writing, that he was "prepared to provide to the First Defendant the information and documentation relevant to the taking of the accounts."
However, Warner failed to do so voluntarily when the case resumed on 12 January 2012 and the TTFF was again unsuccessful in having the Chaguanas West MP hand over the relevant accounting statements by a second deadline of 10 February 2012.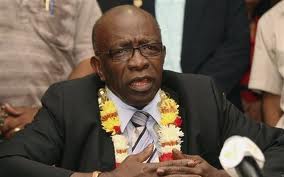 Pointedly, Warner conducted a radio interview with I95.5 FM on February 10 and refused any "compromise" over the case.
"I have drawn a line in the sand," Warner told I95.5. "What they (the World Cup players) have done to this country I will not forgive them and I hope this country does not forgive them."
Justice Rampersad has met representatives for the Warriors and the TTFF in the High Court on four occasions since without getting any closer to delivering the players' judgment while the TTFF let a deadline of 3 April 2012 pass without filing suit against Warner.
And Groden continues to view Warner as untouchable.
On 22 June 2012 in the Port of Spain Hight Court, the TTFF administrator will train his guns on Justice Rampersad instead.