… Unlucky seven for T&T Olympic hopefuls
Trinidad and Tobago's 2012 London Olympic qualifying campaign got off to a dismal start last night in California as the Mexico Under-23 football team routed the young "Soca Warriors" 7-1 at the Home Depot Center in Carson, Los Angeles.
Los Angeles is nicknamed the "City of Angels" but Trinidad and Tobago goalkeeper Andre Marchan seemed to get little protection from his teammates let alone from divine bodyguards.
The overworked Marchan, who is loan from W. Connection to DirecTV North East Stars, was dazed at the final whistle and needed treatment after a collision during a Mexican raid into his area.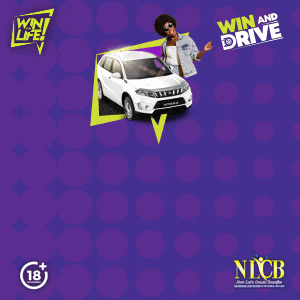 "He had a mild concussion," said Trinidad and Tobago head coach Angus Eve. "He said he was stomped by the guy in the head as he was trying to clear the ball. But he's feeling much better (now)."
Eve said that Marchan would probably have a scan before a decision is taken on whether he starts in Sunday's fixture against Panama.
Panama lost its opener, 3-1, to Honduras in the earlier fixture at the Home Depot while, in the other group, fellow Caribbean qualifier Cuba also suffered after a 6-0 hammering from political rivals, the United States, on Thursday night. Canada also drew goalless with El Salvador.
After last night's stunning defeat to Mexico, it is vital that the Trinidad and Tobago team wins tomorrow to have any chance of advancing from the group and maintaining its Olympic dream.
The Trinidad and Tobago under-23 squad faced Mexico in the 2011 Pan American Games last October and came away with a remarkable but slightly fortunate 1-1 draw at Guadalajara where the hosts hit the post three times.
Revenge last night was emphatic for the Mexicans.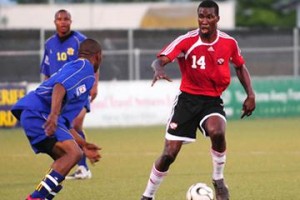 A hattrick from Marco Fabian paced "El Tricolor" who was two goals ahead by the interval before finally taking advantage of an obvious superiority. Alan Pulido, Diego Reyes, Israel Jiminez and Javier Cortes got the other goals for Mexico while Trinidad and Tobago's United States-based midfielder Kevin Molino got a consolation item.
Eve blamed defensive naivety and tactical indiscipline for their heavy defeat.
"We lost discipline and shape," said Eve. "You can't do that against Mexico. Our discipline defensively was very poor."
Mexican coach Luis Fernando Tena complained that his creative players were physically battered last night in what he felt was a bruising encounter. But he credited his boys for answering in the best way possible.
"The team played well; it was positioned well, it held possession," said Tena. "We had a good intensity. We were always looking to score more goals while respecting our rival."
Still, Eve's troops recovered from comparable embarrassment before. In last year's Caribbean qualifying series, Trinidad and Tobago was stunned 5-2 by St Kitts but recovered to win its next match 9-1 against Suriname.
The Warriors hope to conjure up a similarly improbably escape, which must start on Sunday against Panama.
"From what I've seen of Mexico, I think they'll beat everybody in the group," said Eve. "Then we are to do business against the other teams. So we still have a chance.
"But we have to get a result in the next game to keep our chances alive."
Eve employed a 4-5-1 system last night with lanky striker Jamal Gay operating upfront alone with wide midfielders Jayson Joseph and Sean De Silva and playmaker Molino expected to sneak forward and help whenever possible.
Trinidad and Tobago's lone goal, which was scored in the 88th minute, came as the Mexican defence failed to deal with a deep right-side cross from captain Sheldon Bateau and Molino ghosted into the area to finish on the half volley from close range.
Left back Joevin Jones was unavailable through suspension last night so Daneil Cyrus deputised while prolific striker Trevin Caeser played the final 25 minutes on the right flank and gifted 17-year-old midfielder Jomal Williams failed to break into the starting team.
Eve will hope for the right balance tomorrow.
T&T (against Mexico): Andre Marchan; Sheldon Bateau (capt), Mekeil Williams, Leslie Russell, Daneil Cyrus; Jayson Joseph (Trevin Caesar 66), Jeromie Williams, Kevan George, Kevin Molino, Sean De Silva; Jamal Gay.