Works Minister and ex-FIFA Vice President Jack Warner has submitted a tsunami of documentation to FIFA, which aims to prove the whereabouts of emergency aid funds that was wired to Trinidad and Tobago, two years ago, for disbursement to Haiti.
However, there is no chance that FIFA or anyone else would be able to reach a conclusion this week regarding Warner's use of $1.6 million (US$250,000) in aid money.
The Opposition party is believed to be preparing an attack on Warner's credibility tomorrow during a no confidence motion against Prime Minister Kamla Persad-Bissessar. The Prime Minister has so far refused to probe Warner's conduct.
And the United National Congress (UNC) chairman's submission—which clearly did not confine itself to a bank statement—further clouds the issue as FIFA could not say when it would be finished analysing the data provided.
"FIFA can confirm that Jack Warner has submitted very detailed documentation to FIFA," the FIFA Media Office told Wired868.com, "with reference to the application of the Haiti funds received for distribution (as had been requested by FIFA).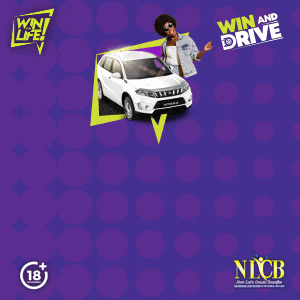 "The volume of the evidentiary material provided means that FIFA will require some time to analyse it and come to a conclusion."
Up to publication, Wired868 could not confirm whether Warner must account for the entire $4.76 million (US$750,000) he received from the global body and the Korea Football Association (KFA) or just the sum sent by FIFA.
In January 2010, FIFA wired $1.6 million (US$250,000) to Warner to relay to Haiti in his capacity as CONCACAF and Caribbean Football Union (CFU) President while the KFA donated $3.2 million (US$500,000).
Haiti, one of the world's poorest nations, had just been ravaged by a horrific earthquake that caused as many as 316,000 fatalities including 30 football officials.
At Warner's request, the aid money was sent, within days, to a Trinidad and Tobago Football Federation (TTFF) account that its former special advisor controlled.
However, two years later, the Federation of Haitian Football (FHF) claimed to have received just $381,000 (US$60,000) and FIFA was unable to locate the money despite starting its own probe in October 2011.
As a result, FIFA announced last month that it had stopped all funding to the TTFF. Warner's FIFA pension was also blocked although the global body did not confirm whether this was linked to the Haitian scandal.
On 16 February 2012, the TTFF lamented that Warner has refused to account to the local organisation.

"These monies did not go into the account used by the TTFF administration for its day to day operations," stated a TTFF release, "but instead to the TTFF's LOC Account as was requested by Mr. Jack Warner, the former vice president of FIFA and special advisor to the TTFF.
"The current executive is unaware of how these funds were disbursed or utilised and is awaiting the promised audited accounts from Mr. Warner…
"Sadly Mr Warner seems disinclined to comply with our repeated requests."
Warner initially refused comment on the Haitian aid scandal and told journalists to write whatever if they liked. After several probing articles by Wired868, Warner changed his tune and sent a pre-action protocol letter to the online newspaper, which claimed libel and defamation of character.
Warner, who resigned all of his football posts while being investigated by FIFA over bribery allegations last June, also sent an email to the State-funded CTV station that he claimed to be proof of payment to the FHF.
However, the email only showed that, almost a month after Warner received $4.76 million (US$750,000) from FIFA and South Korea, the FHF was still requesting funds from the then CFU president.
In February 2012, FHF President Yves Jean-Bart told British Sunday Times reporters, James Corbett, Jonathan Calvert and Heidi Blake that Warner never delivered the promised funding.
"Warner always told me your money is there, is available, any time," Jean-Bart told the Times, "but I didn't get it."
Warner has denied the claim.
The Works Minister hopes to play a key role on Friday when Parliament debates the Opposition's no confidence motion and, yesterday, he vowed to stick with the Prime Minister and the People's Partnership "til death do us part."
While Warner prepared for political battle, though, his attorney supposedly submitted documentary evidence of such volume and detail that FIFA has no idea when it would be able to make any sense of it.
Editor's Note: FIFA subsequently declared that it found Warner's paperwork failed to prove that he properly relayed aid money meant for Haiti.