… Grieving goalie considers international retirement
Trinidad and Tobago goalkeeper Jan-Michael Williams is considering retiring from international duty at the age of 27; stung by what he perceives as insensitivity by the local football body, the Trinidad and Tobago Football Federation (TTFF), to his tragic personal circumstances.
Williams, who is the captain of Pro League leaders W Connection and played professionally in Belgium and Hungary, has spent much of the past two weeks at the bedside of his 28-year-old fiancée, Candice Worrell, who was brutally assaulted outside her Montrose, Chaguanas work place on January 20.
Worrell, who is a health and safety officer at Jenexcon Engineering and represented Trinidad and Tobago at the 2009 Miss Tourism Queen International, was found unconscious with her jaw broken in two places. She remains in a coma at the St Clair Medical Centre, Port of Spain.
Her cellular phone and wallet were missing while, although medical examination confirmed that she was not sexually assaulted, her pants were pulled off her waist.
Williams and Worrell have a 10-month-old daughter named Nevaeh—heaven spelt backwards.
Williams was pleasantly surprised by the gestures of goodwill from not only his own employers, W Connection, but also fellow Pro League team, DirecTV North East Stars.
Past and present international players such as Stoke City striker Kenwyne Jones, ESPN commentator Shaka Hislop, former TTFF technical director Lincoln "Tiger" Phillips, North East Stars CEO Brent Sancho and the UK-based quartet of Kelvin Jack, Dennis Lawrence, Marvin Andrews and Carlos Edwards also phoned to offer emotional support.
"It was surprising to me and really nice to get calls from Shaka (Hislop) and Kelvin (Jack)," said Williams, the only goalkeeper to ever be adjudged Pro League MVP. "Kenwyne (Jones) and Carlos (Edwards) called me too but then I played with them before so I kind of expected it. But I was surprised for Shaka to call and we spoke for quite some time too.
"Lincoln Phillips calls me almost every day to give me support and find out what is going on and Marvin (Andrews) and Dennis (Lawrence) have been in touch too."
But the talented goalkeeper is less impressed by the attitude of his other employer, the TTFF, while he also revealed that he tried without success to reach Sport Minister Anil Roberts.
"Whereas people calling me from the US and Europe and so on, you have people right here in Trinidad who would not even take up the phone or send me a text," said Williams, who made his international senior team debut as an 18-year-old in 2003. "It kind of leaves a bitter taste in my mouth because I have represented Trinidad and Tobago football for the last nine years straight.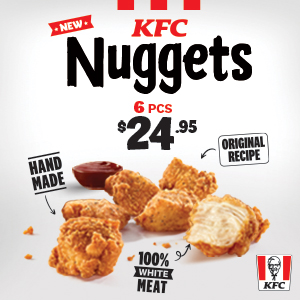 "I thought it insensitive that no one from the (TTFF) technical office or even one of their secretaries called me. I'm seriously considering my position as a national player because I felt it was a matter of courtesy."
The TTFF followed up on Wired868.com's initial report on the tragedy with an expression of solidarity on its website. But Technical Director Anton Corneal, Acting President Lennox Watson, General Secretary Richard Groden and other official representatives never bothered to contact the young goalkeeper personally.
Wired868.com was unable to reach TTFF Press Officer Shaun Fuentes for comment yesterday evening.
Williams has started in 34 international senior team games for his country; one less than his goalkeeping rival, Marvin Phillip, who represents T&TEC. Williams and Phillip were both members of Trinidad and Tobago's 2001 Under-17 World Cup team.
The Connection goalkeeper started the 2010 Caribbean Cup tournament as first choice but it seems unlikely that he will appear in this year's edition.
He admitted the fragile condition of his fiancée meant that he was uncertain to participate even if selected for an international tournament. But he insisted that it was a matter of principle.
Williams said he would discuss his international future with club owner David John Williams (no relation) and coach Stuart Charles-Fevrier before making a final decision. But he wouldn't be surprised if the TTFF decides to blacklist him for making his displeasure public.
"The people on the top (of the TTFF) are very sensitive and they might see what I'm saying as disrespect," he said. "But if they don't think I deserve it and they don't have the decency and courtesy to call and say they heard what happened to my girlfriend and they wish me all the best; then maybe I shouldn't bother.
"How can I allow myself to take that kind of treatment?"
Williams was disappointed that he could not reach the Sport Minister either despite leaving several messages on his cellular phone and with his staff since last week. He is desperate for help for his fiancée and hoped Roberts might have assisted.
"I called the Minister of Sport repeatedly and left messages but he never got back to me," he said. "I know for a fact that he is aware of the situation but I guess there is more pressing stuff going on for him right now. So I just have to take that one with a pinch of salt and focus on doing my part for Candice."
A mutual friend put Williams on to ex-South West Regional Health Authority (SWRHA) CEO and Health Ministry's advisor, Paula Chester-Cumberbatch, and, although the two never met in person, her advice and support continues to be a great reassurance too.
Worrell has stayed at St Clair's ICU since January 22 and the Health Ministry has helped with the bills. But, when she moves to the High Dependency Unit (HDU) tonight, the State funding stops and the cost of her future health care is daunting.
The former beauty queen is now able to breathe on her own but she has not regained consciousness and requires specialist treatment around the clock.
"(St Clair's medical staff) did an analysis on her and found no brain damage," Williams told wired868.com on Saturday. "So, they don't know why she hasn't woken up. They feel that she put her mind in a safe pace because she was critically traumatised.
"It is up to her if she wants to come out; and when. All I can do is keep praying and hoping."
Williams refuses to contemplate anything but a full recovery for his fiancée. But he knows that life will never be the same.
His international career may also have been irreparably damaged.
"My heart will always be with the national team but maybe I should take a rest," said Williams.
The TTFF's response to this sensitive situation might determine whether his break is temporary or permanent.