The Trinidad and Tobago Women's National Under-17 Team failed to book their place at the 2023 Concacaf Under-17 Championship today, as they were hammered 6-0 by El Salvador in a decisive Group A fixture at the Stadion Rignaal Jean Francisca in Willemstad, Curaçao.
Both teams entered the affair with 100% record, although El Salvador had a far superior goal difference—having scored 19 times without reply in opening group matches against Curaçao and the Cayman Islands.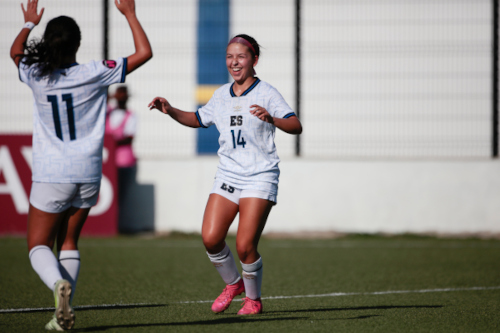 The teenaged Women Soca Warriors, in contrast, put a combined nine goals past Curaçao and the Cayman Islands.
This afternoon, El Salvador gave Trinidad and Tobago a taste of their offensive firepower as they ran up a three-goal lead within the opening half hour. And, by the end, the result was straightforward.
The Land of the Steelpan has now failed to get to the Concacaf competition at Women's Under-20 and Under-17 level in this calendar year. Haiti are the only Caribbean team to qualify for the 2023 Concacaf Women's Under-17 Championship, where they will compete with: the United States, Mexico, Costa Rica, Puerto Rico, Panama, Canada and El Salvador.
At present, the Trinidad and Tobago Women's National Senior Team players are preparing for the W Gold Cup qualifying competition under head coach Richard Hood.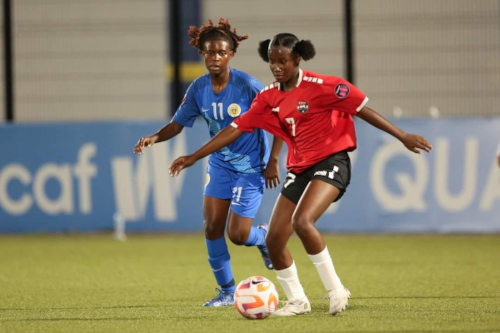 (Trinidad and Tobago National Under-17 Team)
Goalkeepers: 18.Mikaela Yearwood, 1.Maya Figgener, 21.Janike Ramoutar,
Defenders: 2.Kaitlyn Darwent, 5.Anastasia O'Brien (captain), 3.Jasmine McNish, 15.Kanika Rodriguez, 20.Kimora Mitchell, 14.Cherine Steele,
Midfielders: 6.Cherina Steele, 7.Rasheda Archer, 10.Orielle Martin, 8.Madison Campbell, 16.Ty'Kaiya Dennis, 4.Ariana Borneo,
Forwards: 13.Sonia Lamarre, 17.Natalia Gosine, 19.Daneelyah Salandy, 12.Nikita Gosine, 9.J'eleisha Alexander, 11.Mariah Williams.
Head coach: Rajesh Latchoo