Premier Sports Club became the third zonal champions of the 2023 Republic Cup National Youth Football League (NYFL) on Sunday afternoon at the La Brea Recreation Ground, as they leapfrogged Ste Madeleine Strikers on the final match day of the South Zone Under-20 competition.
Premier SC led 1-0 at halftime thanks to a Jaden Grant goal while Ephraim Brown, Nasean Duncan and Jarelle Sutherland scored one apiece in the second period.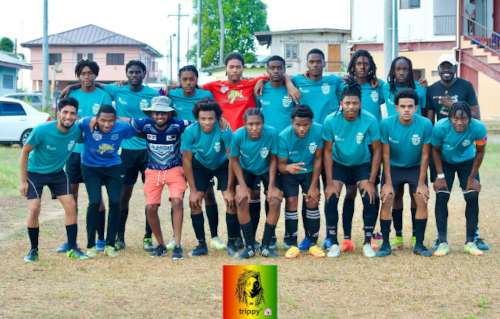 Ste Madeleine captain Rayshawn Crichlow got their lone goal from the penalty spot in the second half.
Premier SC join Ball Blasters Youth Academy and Crown Trace FC in the winners' row, after the latter teams wrapped up the Tobago and Central zonal under-15 titles respectively.
There are five teams in the South Zone Under-20 division, four in the Tobago Under-15 division, and three in the Central Under-15 division—while the other zones generally feature more clubs.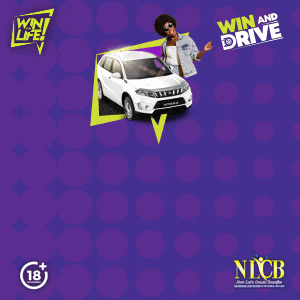 In La Brea, Ste Madeleine Strikers started the day in the driver's seat but picked the worst possible time to suffer their first loss of the season.
However, when it mattered, Premier SC coach Sharaz Ali was able to extract the right response from his troops.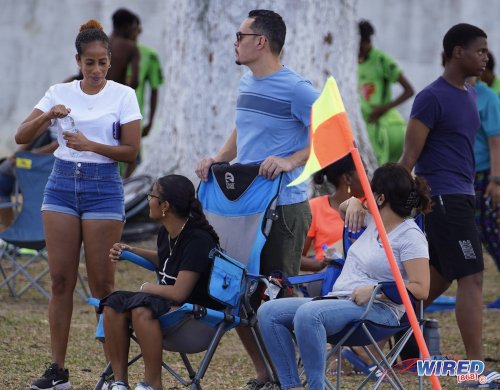 "[The ground] was quite heavy due to the rain falling on the day [and] I asked the boys to be very intense and go into tackles," Ali told Wired868. "Ste Madeleine had not lost a game before us and we expected a very physical encounter. Therefore, we wanted to match them with the same aggressiveness and intensity that we thought they would bring.
"We got that in the first half."
Ali got his changes right in the second half too, as he introduced Duncan and Duane Edwards from the bench. Edwards created Premier's third item, which was scored by Duncan, and then Duncan assisted on Sutherland's late item to close the score summary.
Both Premier SC and Ste Madeleine finished on nine points, although the former team had a superior goal difference.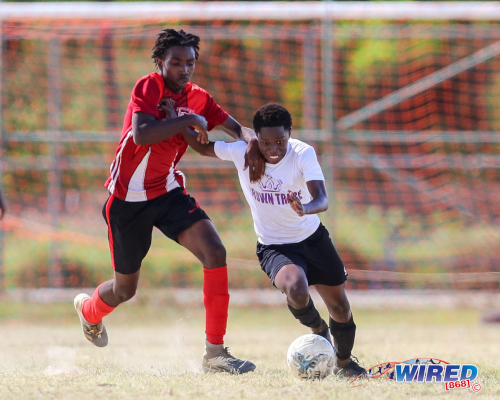 "We expected a bit more fight in the end [from Ste Madeleine]," said Ali, who now turns his attention to the knockout stage, "but we will take the victory and press on."
Ali referred to Ste Madeleine's consolation item, converted by Crichlow, as a "cheap" call.
There were at least six penalties awarded on the day and even spectators considered most to be generous, as officials took a tough stance on slide tackles.
Amplia Pitchmen, coached by 27-year-old W Connection goalkeeper Shakeem Darius, did not need any help from the penalty spot, as they defeated San Fernando Sports Academy 1-0 to finish the season in third place.
Imposing and well drilled, Pitchmen had several early goal scoring opportunities but ultimately had to be satisfied with a solitary item via a clinical Tyrese Montano volley.
Right back Bernard Jackson was a standout for the Pitchmen with his dangerous crosses and it was little surprise that he provided the assist.
As Jackson got a yard of space on the flank, Montano seemed to sense the right back's intentions and ran past a host of San Fernando SA players in anticipation of a cross. From there, Montano lunged in to meet Jackson's delivery with a clean volley from the edge of the six-yard box that beat the opposing goalkeeper.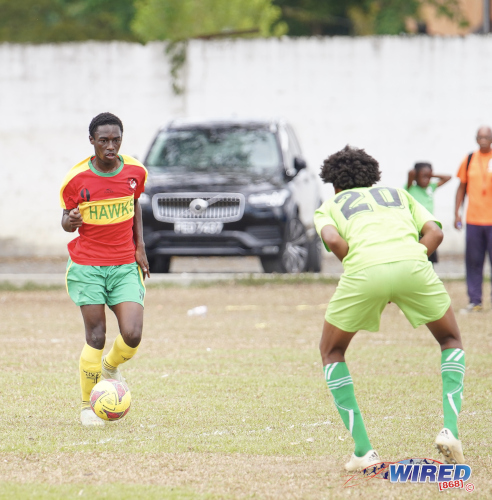 The goal drew raucous applause and provoked a celebratory shoeshine from a teammate—although the item was as much about Jackson's assist as the finish.
It was not the first time that the San Fernando's team tenacity, epitomised by defender and captain Joshua Kanhai, went unrewarded on the day. Earlier, their Under-15 team were outdone 5-2 by Union Hall at the same ground.
Union Hall attacker Andel Gabriel menaced the San Fernando team from the kick off and he opened the scoring from the penalty spot in the eighth minute.
Moments later, Dejosiah Cyrus scored with a deep cross-cum-shot from near the sideline, before Tristan Nicholas got the pick of the bunch with a beautiful, towering header off a corner kick in the 18th minute.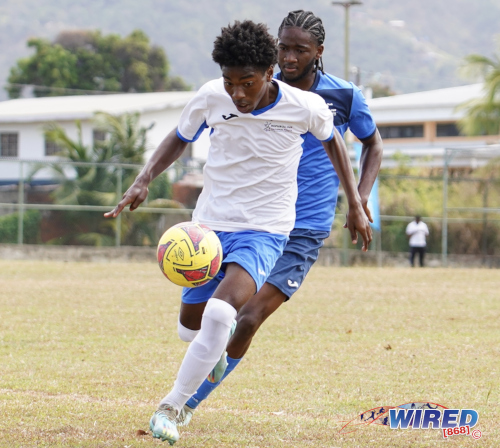 Nicholas doubled up, before Jayden Christophe added Union Hall's final item in the 30th minute.
Despite trailing 5-0 at the break, San Fernando SA fought valiantly and managed to reduce the deficit with penalties from Enesio Williams and Sean Bobb in the second half.
San Fernando SA founder and technical director Preston Nanan, a recipient of four national awards for his contribution to the youth sport, expressed his gratitude for the platform provided by the Republic Cup.
"It's a great tournament that gives young men the opportunity to showcase their talent, skills and ability," said Nanan, whose organisation is the only South team represented in all four divisions. "Most players and teams actually say it's too short and should be longer—consisting of two rounds."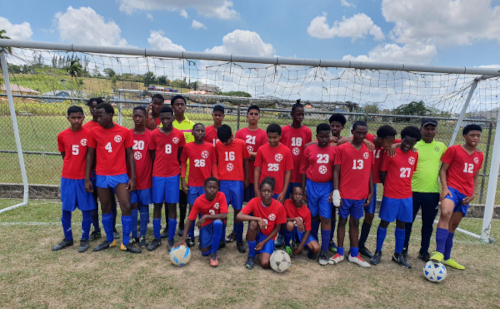 Nanan did share his annoyance at the late postponement of matches scheduled for Saturday, owing to the observation of Eid ul-Fitr.
Given the condition of the La Brea surface, though, Sunday's quadruple header was perhaps saved by the postponement of those six Under-13 and Under-17 South Zone games.
Cox Coaching School were first on to the sappy La Brea surface on Sunday. The ground was hardly conducive to free-flowing football, yet coach Dennis Cox's creative gems—with Akel Vesprey, Donovan Drayton and Adam Pierre figuring prominently—combined spectacularly to spark the overcast morning into life.
The full-time result read 15-nil as the Cox Coaching School players seemed to score at will.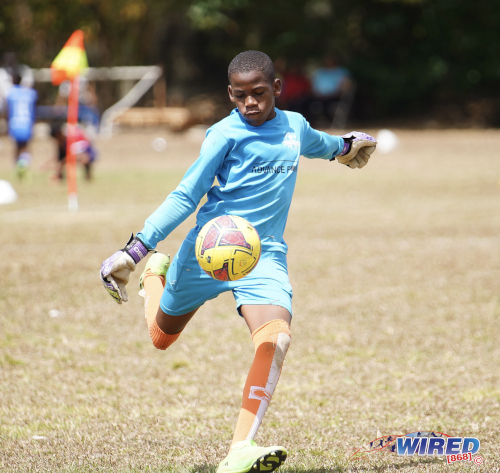 Curiously, it took 15 minutes for the zonal under-15 leaders to get their first item through Kaliq Perez. Perez also scored his team's second, two minutes.
From that point, Cox's spread of offensive talent across their midfield and forward line took over the job, scoring goals from all conceivable angles—as they racked up the joint biggest win of the year.
Pierre scored four goals in the space of eight minutes while Vesprey and Drayton also grabbed an item each, to pace Cox CS to an 8-0 halftime lead.
Vesprey got three more goals in the second half against hapless Smart FA goalkeeper Marcus McDonald, while Drayton completed his hattrick in the second half and Jaydon Caprietta got a brace.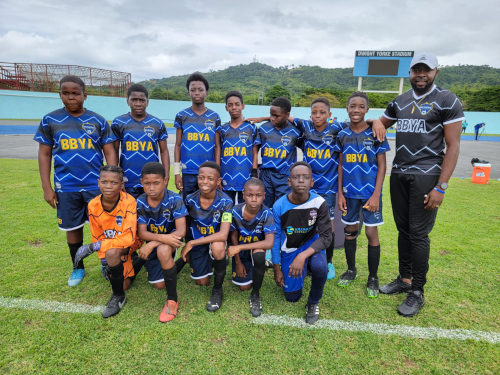 Cox CS play their final South Under-15 match next Sunday against Union Hall, which is the only other team with a 100% record in the zone.
Union Hall have two games in hand, but a win for coach Dennis Cox's boys will seal the zonal title.
(Teams)
Cox Coaching School (U-15): 1.Mikhail Clement (GK), 47.Jaydon Caprietta, 7.Donovan Drayton, 94.Kaliq Perez, 76.Darion Patterson, 11.Adam Pierre, 41.Akel Vesprey, 45.Jamall Cooper, 9.Sebastian James, 24.Elijah La Fleur, 15.Adasa Richardson.
Substitutes: 21.Justin Charles (GK), 49.Ryan Wharwood, 88.Aidan Mathura.
Coaches: Dennis Cox and Shurland Beckles
Smart Football Academy (U-15): 1.Marcus McDonald (GK), 6.Ahjahidi Noray, 9.Jeremy Fleming, 11.Malachi Cedeno, 12.Kyle Hamilton, 7.Antonius Cooper, 4.Ashton Reece, 10.Jeron Douglas (captain), 20.Joshua Phillip, 2.Ja'Quai Nicholas, 19.Kimani Kelly Simmons.
Substitutes: 21.Raphael Sylvester, 23.Luke Wharwood, 22.Xavier Farrell, 3.Jeremy Okoli, 13.Carlon Moore.
Coach: Roland Atwell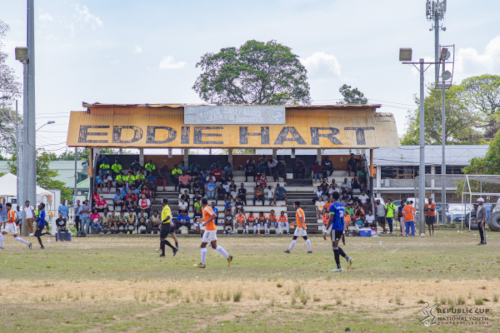 Amplia Pitchmen (U-20): 22.Romeo Brown (GK), 4.Bernard Jackson, 18.Tajj Neptune, 9.Xarion France, 11.Malachi Critchlow, 8.Tyrese Montano, 99.Isaiah Neptune, 14.Isaiah Robertson, 20.Daniel Deberne, 13.Daniel John, 5.Jaheim Phillip.
Substitutes: 19.Robin Phillip, 17.Kern Smart, 7.Brandon Grant, 3.Kendall Nobel, 15.Japhia Millington, 16.Simon Modeste.
Coach: Shakeem Darius
San Fernando SA (U-20): 22.David Floyd (GK), 23.Adiel Simeon, 7.Jahbari Johnson, 33.Nathanael Mitchell, 1.Hakeem Timothy, 15.Jeremiah Ottway, 3.Anthony Choy, 26.Jace Ottway, 4.Joshua Kanhai (captain), 29.Josh Darbasie, 17.Darius John.
Substitutes: 8.Kaylon Sealey, 24.Camron Loubon, 19.Asimwe Walker, 20.Miquel Sparks, 13.Jair Allette, 10.Tyler Edwards, 30.Dylon Bruce, 27.Edincel Ceballo, 14.Michael Cato, 28.Anthony Medina, 25.Keeghan Simmons.
Coach: Gabriel Regis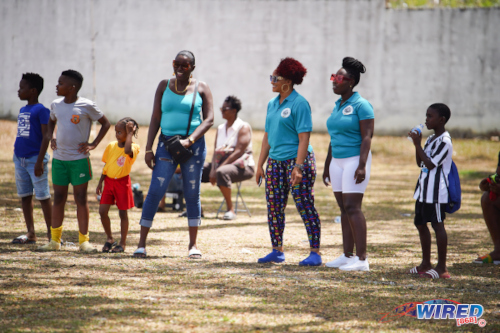 Premier SC (U-20): 1.Kardeem Duncan (GK); 3.Andre Guide, 4.Chad King, 13.Chaz Forde, 21.Ephraim Brown (captain), 23.Kaille Elliot, 18.Camron Wylie, 6.Zachary Seecharan, 20.Malachi Webb, 9.Jaden Grant, 7.Jarelle Sutherland,
Substitutes: 2.Lorenzo Lares, 5.Elijah George, 8.Jeremiah Joseph, 10.Joshua Gustave, 11.Duane Edwards, 14.Jabir Mohamed, 16.Nesean Duncan, 17.Jabari Rodriguez.
Coach: Sharaz Ali
Ste Madeleine Strikers (U-20): 13.Kylon McNish (GK); 3.Isaiah Gittens, 5.Dyrell Duntin, 7.Tyrese Alexander, 8.Terell Haynes, 9.Adriel Asseveiro, 10.Tyrique Lucas, 15.Jomal Hernandez, 19.Rashaun Ferrier, 20.Rayshawn Crichlow (captain), 21.Maliq Brathwaite,
Substitutes: 1.Christon Mitchell (GK), 2.Johan Rooplal, 11.Keron Khan, 12.Aiden Sankersingh, 14.Kareem Stewart, 16.Josiah Bramble, 17.Joshua Barclay, 18.Deshawyn Alexander, 22.Nathaniel Riley,
Coach: Anton Quashie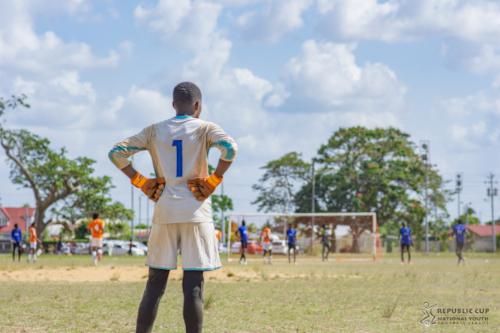 Republic Cup NYFL results
(Sunday 23 April)
Central Zone
Under-15
Crown Trace 3 (Israel Outar [2], Nekayse Moore), Evolution FC 1
Under-20
Crown Trace 4 (Hezekiah John [2], Ozzie Basdeo, Abraham Martin), Real Central 1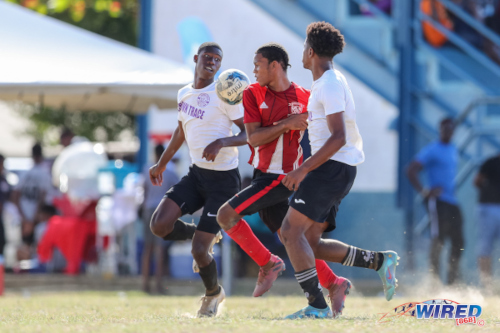 East Zone
Under-15
Eastern Jaguars 2 (Michael Jerome, Amani Lopez), Arima Blasters YA 4 (Marcell Valentine [2], Stephen Olliviere, Cory Marryshow)
FC Ginga 2 (Elisha Neils 23, Orlean Carrion Herrera 62), Arima Araucans 1 (Jahmai Brown 28)
San Juan Jabloteh 0, Seed of Greatness 0
Hillview College 0, Hayden Tinto FA 2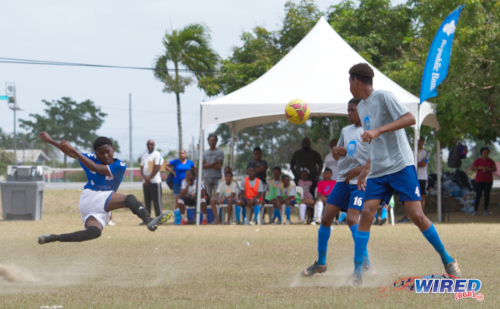 Under-20
Defence Force YT 2 (Larry Noel [2]), Malabar Young Stars 0
San Juan Jabloteh 0, Athletic International Academy 1 (Jaheim De Freitas 34)
Cooper's Coaching Academy 1 (Zachariah Samaroo), FC Ginga 3 (Jervaughn Drakes, Kyle Waldron, OG)
Eastern Jaguars 4 (Yohance Nurse, Jeremiah Jagroop, Jamell Cooper, Theron O'Brien), Trincity Nationals 3 (Jovonn Gomes, Khaleem Prince, Harrison Parks)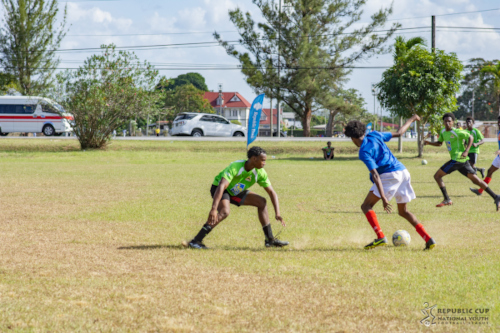 Eastern County
Under-20
Toco Police YC 1, Seed of Greatness 1
North Zone
Under-15
AC POS 2, Pro Series 6 (Jonathan Mason, Jaseem Celestine, Alejandro Harper, Jake Barclay, OG [2])
QPCC FC 6 (Caden Trestrail [3], Phillip Nelson, Jediah David, Zayden Suite), Trendsetter Hawks 3 (Kymani Thomas, Kirshawn Irish, Jahda Riley)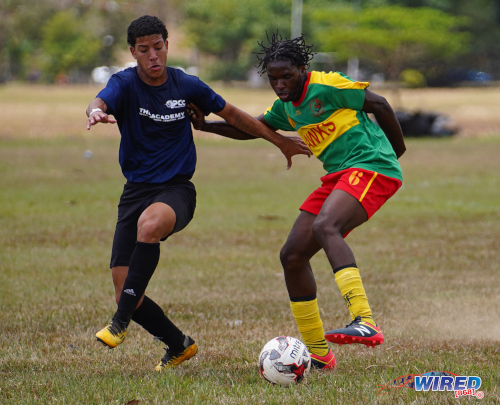 Under-20
QPCC FC 11 (Aidan De Gannes [2], Joshua Mason [3], Matthew Barrington, Christian Mendez, Ayden Williams, Luke Correia, Armani Rowe), Seekers FC 0
Malick Blue Lions 1, Boyce Sports Coaching School 0
South Zone
Under-15
Cox Coaching School 15 (Kaliq Perez 15, 17, Akel Vesprey 18, 47, 48, 55, Donovan Drayton 21, 52, 69, Adam Pierre 23, 25 28, 30, Jaydon Caprietta 40, 43), Smart Football Academy 0
Union Hall FA 5 (Andel Gabriel 8, Dejosiah Cyrus 11, Tristan Nicholas 18, 32, Jayden Cristophe 30), San Fernando Sports Academy 2 (Sean Bolds 29 pen, Enesio Williams 84 pen)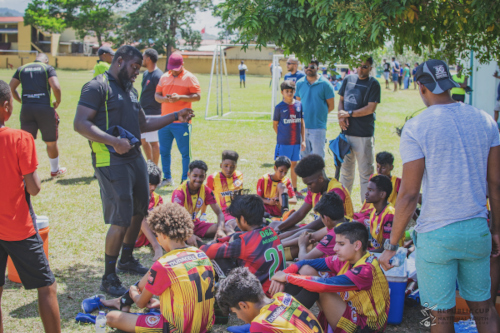 Under-20
Amplia Pitchmen FC 1 (Tyrese Montano), San Fernando Sports Academy 0
Ste Madeleine Strikers 1 (Rayshawn Crichlow pen), Premier Sports Club 4 (Jaden Grant, Jarelle Sutherland, Nasean Duncan, Ephraim Brown)
Tobago
Under-15
Balko's FC 1, Jaric Titans 3
Under-20
Carnbee 0, Eagles FC 2
Georgia FC 1, St Clair Coaching School 2
Roxborough Lakers 2, Speyside YT 0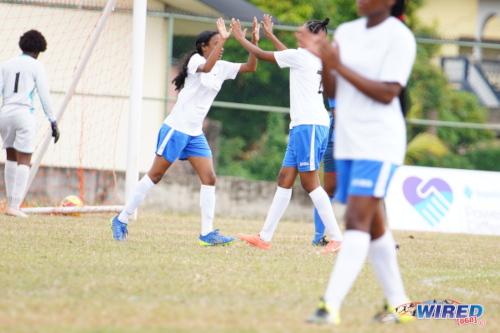 Girls
Trinidad Under-20
St Augustine FC 14, Athletic International Academy 0
San Juan Jabloteh 1, Talent and Energy FC 3
Tobago Under-20
Jewels FC 3, Black Panthers 2