The North and Tobago Zones as well as two Girls Under-20 divisions joined the Republic Cup National Football League fray last weekend, as youth football continued across Trinidad and Tobago.
QPCC FC finished unbeaten across four divisions in the North, although they had to settle for a goalless draw against Trendsetter Hawks in the Under-20 competition.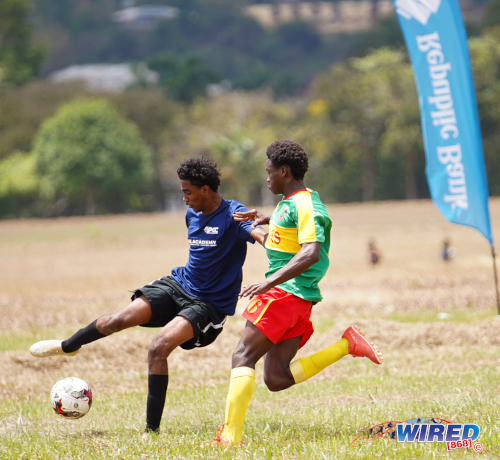 And Ball Blasters Youth Academy distinguished themselves on the opening day in Tobago with wins in three divisions—including a 15-0 thumping of TJ's Soccer School in the Under-13 category.
It was not the biggest result in the Sister Isle as Brother Ry Football Academy won 17-1 against the St Clair Coaching School. While, in Trinidad, Crown Trace FC's Under-13 squad stormed to a 15-0 triumph over Talent & Energy FC and, in the East Zone Under-13 division, Trincity Nationals whipped Ultimate Unison 13-0.
One team again managed double figures in the older age groups and, this time, it was the Pro Series Under-17s who swamped Laventille United 16-0—with five goals from National Under-17 midfielder Tau Lamsee.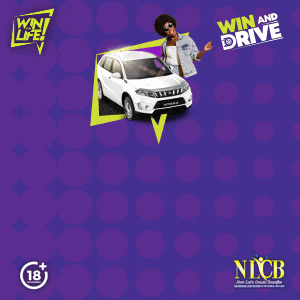 Here are the weekend scores:
Central Zone
Under-13
(Saturday 18 March)
Crown Trace 15 (Tèshaun Carrington [5], Jadiah Benjamin [3], Abraham Raymond [2], Jesse Daniel, Jaylon Daniel, Zack Pierre, Zyron John, Kaydon Joseph), Talent & Energy FC 0
Under-15
(Sunday 19 March)
Crown Trace FC 4 (Supreme Outar [2], Nakayse Moore, Kerron George), Evolution Football 0
Under-20
(Sunday 19 March)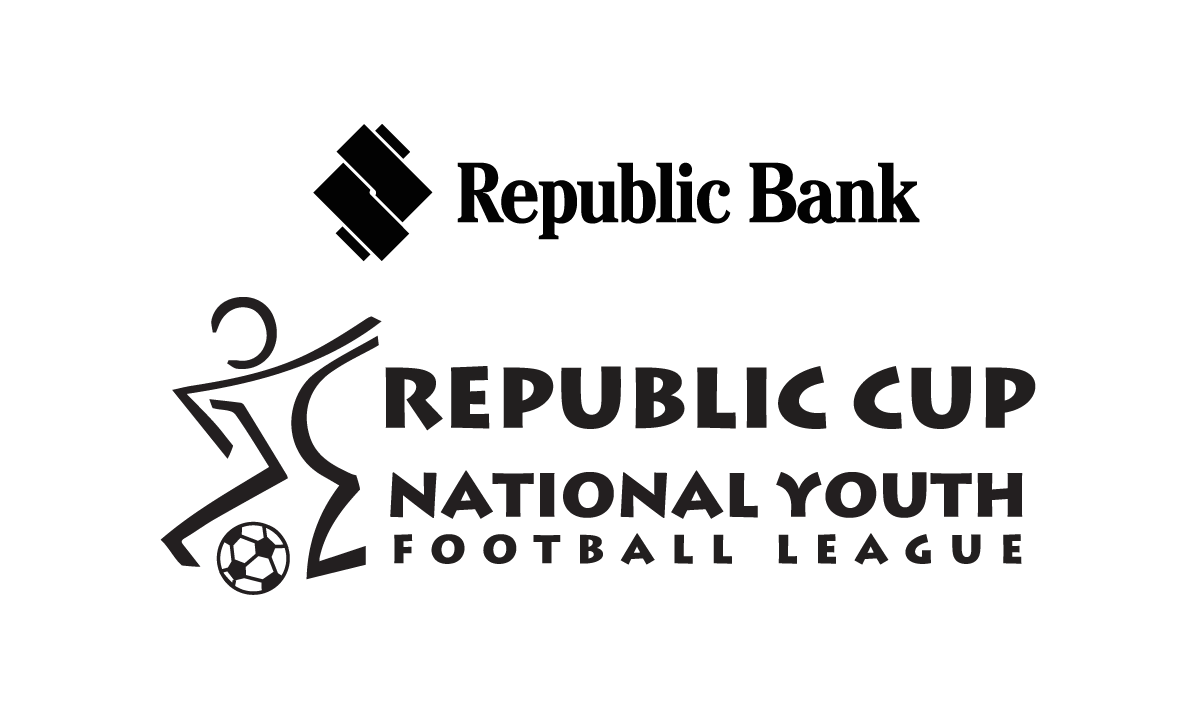 Evolution Football 2, Crown Trace FC 2 (McQuacy Lake, Lee-vann David)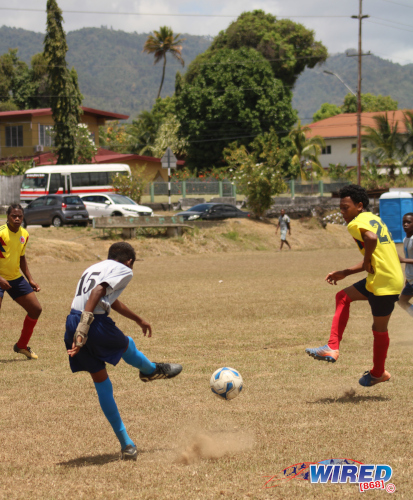 East Zone
Under-13
(Saturday 18 March)
Trincity Nationals 13 (Eli akim Nelson [6], Naeem Maxwell [3], Kannavaro Bissessar [2], Dejuan Marshall, Jeheim Brewster), Ultimate Unison 0
FC Ginga 3 (Kymani Moore, Elijah Sampson, Luis Sebastian de Sanabria), FC Santa Rosa 1 (Christian Thomas)
San Juan Jabloteh 2 (Xavie Joseph [2]), Elton John FA 3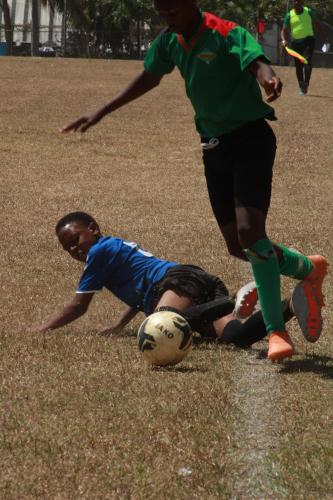 Under-15
(Sunday 19 March)
San Juan Jabloteh 2 (Laquan McMillan, Ability Britto), Arima Blasters 2 (Kenai Richardson [2]) at Constantine Park;
Hayden Tinto FA 1 (Jamalie Clarke), Arima Araucans 3 (Daniel Lewis [2], Jeremiah Charles) at Constantine Park;
Hillview College FA 0, FC Ginga 4 (Elisha Neils [2], Ky-mani Hazel, Keon Kissoon) at Eddie Hart;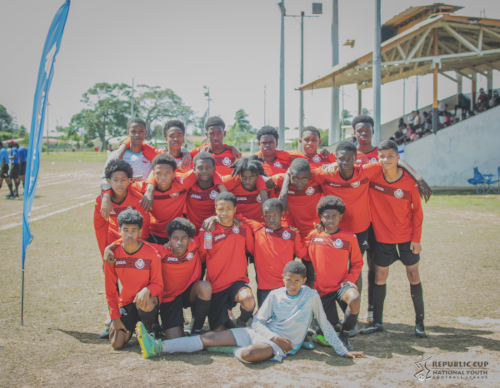 Under-17
(Saturday 18 March)
Trincity Nationals 2 (Khaleem Prince, Jaheim Hunte), Hayden Tinto FA 1
FC Ginga 3 (Elijah Neils, Jahdel Chase-Charles, Criston Gomez), FC Santa Rosa 1 (Jaden Russell)
Arima Blasters 4 (Kendall Castle [2], Jeremy Joseph, Mark Thomas), San Juan Jabloteh 0
Eastern Jaguars 1 (Samuel Stewart), Beatnixs FC 2
Ultimate Unisons 1, Elton John Academy 0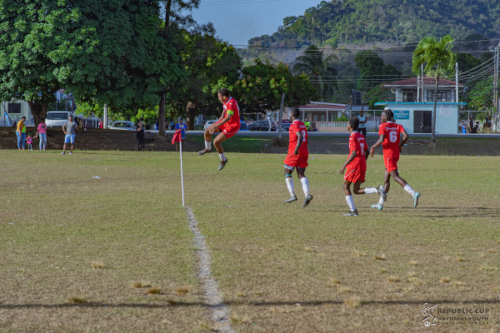 Under-20
(Sunday 19 March)
Defence Force 2 (Philip Tinto, Tyreke Johnson), Trincity Nationals 0
FC Ginga 3 (Kyle Waldron, Jervaughn Drakes, Adday Samuel), Maracas United 1
Eastern Jaguars 3 (Jameel Cooper [2], Theo Crovadar 1), San Juan Jabloteh 2 (Kerry Headley, Dwight Jordan)
Athletic International Academy 1 (Desailly Bastien-Cowan), Malabar Young Stars 0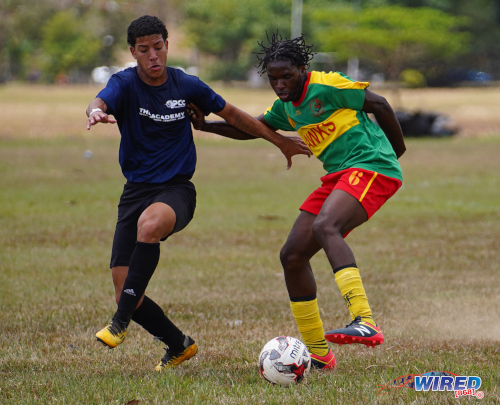 North Zone
Under-13
(Saturday 18 March)
Pro Series 0, QPCC 3 (Lucas Shaw, Daniel Chaves, Mason Joel)
Cardinals FA 3, Trendsetter Hawks 0
IATF Academy 0, Santa Cruz United 2
Under-15
Trendsetter Hawks 3 (Kymani Thomas, Kadeem Morrison, Obama Hospedales), AC POS 1
Academia De Futbol Excelencia 0, Pro Series 9 (Jake Barclay [2], Jaden Samuel [2], Kai Williams [2], Jaseem Celestine [2], Ethan Galy)
QPCC 3 (Caden Trestrail [2 with 1 pen], Jelani Ottley), Cardinals FA 1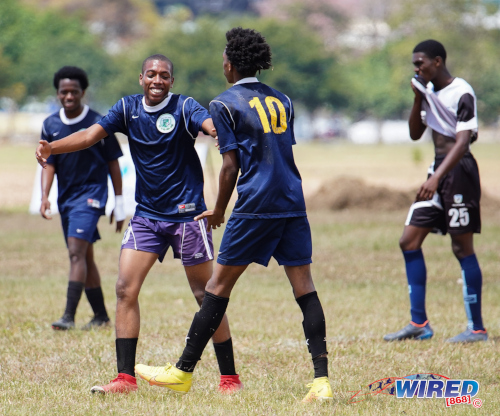 Under-17
Trendsetter Hawks 4 (Zion Harley [2], Ryan Radellant, Andell Fraser), AC Port of Spain 0
Boyce Sports Coaching School 0, QPCC 5 (Jadiel Joseph [2], Luke Correia, Darius Jordan, Michael Chaves)
Police FC 5, Santa Cruz United 3
Pro Series 16 (Tau Lamsee [5], Musaddiq Mohammed [3], Micha'el John [3], Jaheam Bailey 2, Kerry Baptiste Jr, Nieem Taylor, OG), Laventille United 0
Under-20
Trendsetter Hawks 0, QPCC FC 0
Seekers FC 1 (Sherkieem Dick), Santa Cruz United 5 (Jeremiah Kennedy, Christian Browne [2], Juheem Danclar, Elijah Floyd) at Queen's Park Savannah;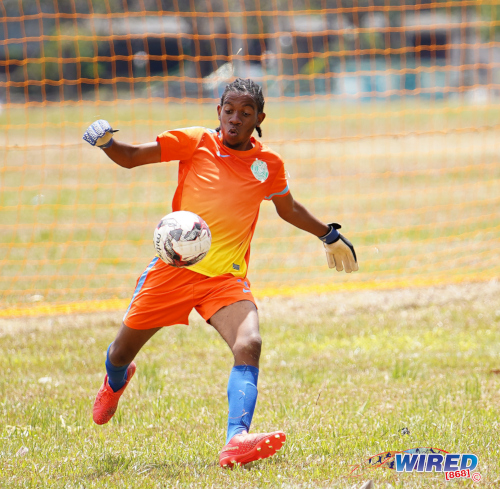 Tobago Zone
Under-13
(Saturday 18 March)
Ball Blasters YA 15 (Khy Des Vignes [2], Jaeden Anthony [2], Jaydon Patrick [2], Kyen Anderson [2], Izea Phillip, Zaire McMillan, Ackim Duncan, Jaysean Felix, Kaeron Alfred, Kashif Small), TJ's Soccer School 0
Brother Ry Football Academy 17, St Clair Coaching School 1
Jaric Titans 7, Lambeau FC 0
Georgia FC 0, Roxborough Lakers 4
Under-15
(Sunday 19 March)
Ball Blasters YA 3 (Jmeke Watkins, Raevion Marshall, Jaquan Defour), Jaric Titans 0
Balko Football Academy 3, TJ's Soccer School 1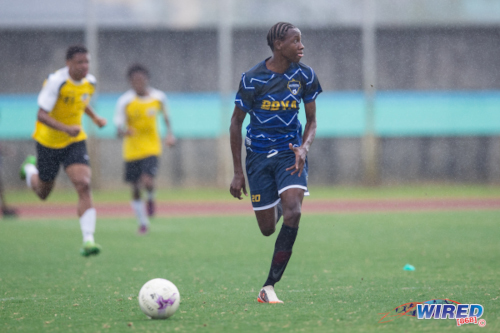 Under-17
(Saturday 18 March)
Ball Blasters YA 5 (Kaieem Lewis [2], Antonio Hopkins, Mario Pereira, Yashua Mohammed), Jaric Titans 0
Eagles FC 1, Speyside Youths 2
Under-20
(Sunday 19 March)
Eagles FC 3, Speyside Youths 2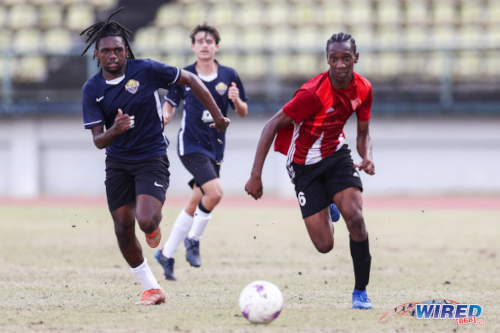 Tobago Girls Under-20
(Saturday 18 March)
Black Panthers 2, Jewels 1
Trinidad Girls Under-20
(Sunday 19 March)
Crown Trace FC 2, Talent & Energy FC 4