Arima North Secondary will play Secondary Schools Football League (SSFL) Premier Division football in 2023, after a nine-year hiatus in the lower divisions.
This evening, the Dial Dynamos confirmed their promotion to the SSFL's top-flight competition with a 1-0 win over Siparia West Secondary in National Big 5 action at the Mannie Ramjohn Stadium in Marabella.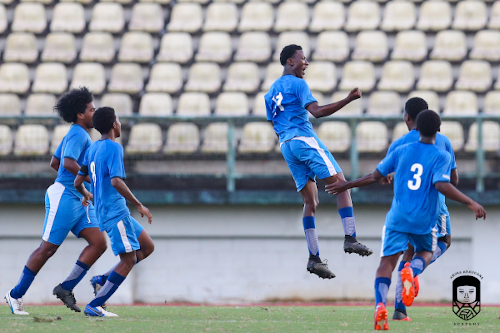 The result means Arima North follow St Mary's College into the Premier Division. Both teams have a maximum nine points from three games played, with a goal difference of +8.
On Sunday, Arima North and St Mary's play for the Big 5 title from 3.30pm at the Arima Old Road ground. St Mary's, led by iconic former Arima coach Michael Grayson, will lift the trophy with a draw by virtue of more goals scored.
The "Saints" scored 12 goals and conceded four while the Dial Dynamos have eight goals with none against.

Bishop's High School, the Tobago champions, finish third in the Big 5 competition and take the final promotion spot with six points from their four matches.
Siparia West, coached by former Strike Squad standout Dexter "Peck" Francis, needed a win to leapfrog Bishop's High School on goal difference.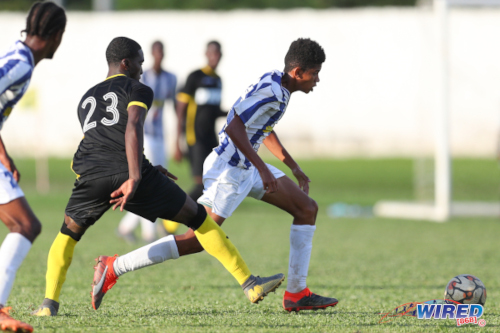 However, the South Zone champions' attacking trident of Akel Vesprey, Israel Mascall and Donovan Drayton never got behind the Arima North defence, which was well marshaled today by opposing captain Jadon Durity.
Instead, flanker Devin Seales got on the score sheet for the fourth consecutive game, while, for the third straight match, Arima North did not concede.
It made for a relatively straightforward result in an otherwise tense and scrappy affair.
Arima North lacked their usual fizz in possession and did not dictate the midfield third. But flanker Mark Thomas was a handful and the breakthrough came from one of his offensive forays down the right.
Arima midfielder Jemaul Ashing received the ball inside the Siparia West penalty area and thought he had scored, with a shot that crashed off the underside of the bar. But, not for the first time this season, Seales made sure with a predatory finish.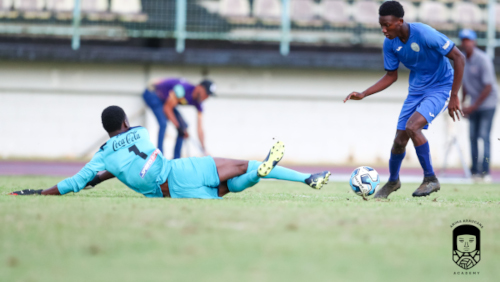 Seales' 23rd minute item followed goals in each Big 5 round so far, against Bishop's High and Miracle Ministries respectively. He also scored in the East Zone Intercol semifinal against San Juan North Secondary, which Arima lost 7-6 via kicks from the penalty mark after a 2-2 regulation time finish.
In total, Seales has 10 goals from 15 games in the 2022 season while his three Big 5 items put him joint top of the competition's scoring chart alongside Bishop's flanker Malik Wilson, the Siparia West forward pairing of Akel Vesprey and Donavon Drayton, and the St Mary's College duo of playmaker Jamal Thomas and forward Kyle Phillip.
Seales, Thomas and Phillip will have the chance to add to that tally on Sunday when Arima North and St Mary's College meet on the Arima Old Road to decide the Big 5 trophy.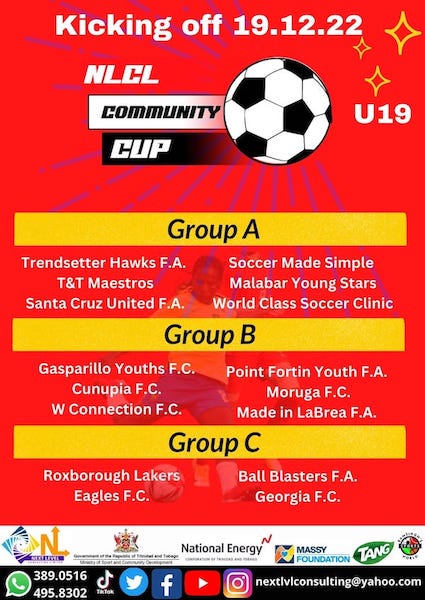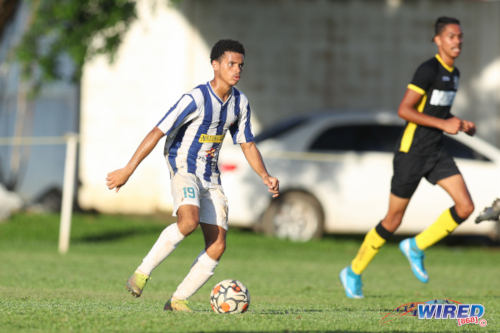 It will be an appetizer for the 2023 season when they will clash as fellow Premier Division teams.
(Teams)
Arima North Secondary (4-1-4-1): 1.Isaiah Diaz (GK); 3.Criston Gomez, 8.Jadon Durity (captain), 6.Jeremy Joseph, 12.Ricardo Jones; 14.Agyei Des Vignes; 25.Mark Thomas, 7.Tyler Ayers, 26.Jemaul Ashing, 11.Devin Seales (24.Malachi Noreiga 60); 10.Darion Marfan (20.Ezekiel Jacob-Mata 88).
Unused substitutes: 31.Kwesi McKell (GK), 2.Gabriel Durity, 16.Josiah Goodridge, 18.Kimani Dyer, 19.Nicholas Torres.
Coach: Wayne Sheppard
Siparia West Secondary (4-4-2): 1.Tishawn De Gannes (GK); 13.Jamari Mitchell, 2.Isaiah Gittens (captain) (19.Romeo Williams 85), 16.Emmanuel Pandoosingh, 3.Rayshawn Ford (11.Jason Lawrence 35 [7.Emmanuel Duncan 71]); 17.Ian Charles, 4.Sylvan Barrow, 8.Kamali Peters, 10.Akel Vesprey (12.Demitri Borneo 71); 9.Donovan Drayton, 6.Israel Mascall.
Unused substitutes: 14.Arion Williams.
Coach: Dexter Francis
Man of the Match: Jadon Durity (Arima North)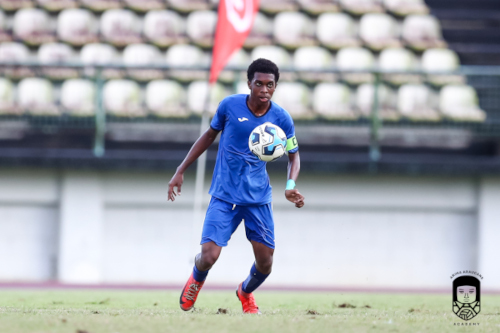 National Big 5 result
(Thu 8 Dec)
Siparia West Secondary 0, Arima North Secondary 1 (Devin Seales 23) at Mannie Ramjohn Stadium;
Upcoming fixture
(Sun 11 Dec)
Arima North Secondary vs St Mary's College, 3.30pm, Arima Old Road.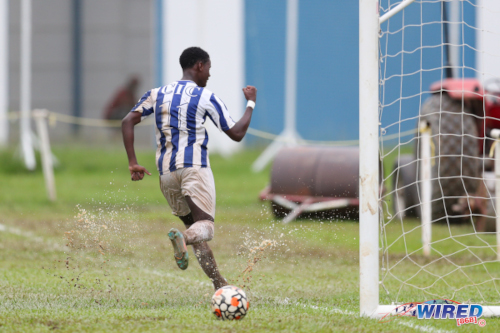 Big 5 Standings (Tabulated as Played-Won-Drawn-Lost-Goals For-Goals Against-Points)
St Mary's College 3-3-0-0-12-4-9
Arima North         3-3-0-0-8-0-9
Bishop's High      4-2-0-2-6-7-6
Siparia West         4-1-0-3-9-11-3
Miracle Ministries 4-0-0-4-3–17-0