Saturday 16 September 2017. That was the last time two-time reigning Premier Division champions Naparima College tasted defeat in the Secondary Schools Football league (SSFL) top flight—barring the Intercol knockout competition. 
Yesterday, on Saturday 17 September 2022, "Naps" were dealt a Premier Division defeat for the first time in five years as they were downed 2-1 by Fatima College, courtesy of a stoppage-time item by Keiba Romany. 
Incidentally, Fatima were also the last Premier Division team to beat Naps—five years ago, in the pre-Covid era. 
Central defender Jaden Williams, who made his senior debut for Fatima yesterday, was an 11-year-old standard five student at Maria Regina Grade School and watched from the sidelines at Mucurapo Road when the then Wayne Sheppard-coached Fatima team turned back Angus Eve's Naps outfit. 
Naparima surrendered the Premier Division crown to Presentation College (San Fernando) that season, although they responded emphatically under Eve to win back to back titles under Eve in 2018 and 2019 and were unbeaten for a remarkable 29 matches before yesterday's loss.

Current Naps coach Travis Mulraine will hope for a similarly successful rebound—and perhaps a tad sooner.
For current Fatima head coach and former Soca Warriors stand-out player and coach Hutson "Baba" Charles, he hopes the Mucurapo Road school continue to go from strength to strength. 
Fatima are unbeaten so far this season—after an opening 1-1 draw away to St Benedict's College—and their next game is against a Carapichaima East Secondary team that conceded 13 goals from two games to date.
"We haven't won anything yet," Charles told Wired868. "This is just one game. I told them to enjoy tonight, and then from tomorrow we focus on our next league game."
A Premier Division force to be reckoned with in the pre-Covid era, Carapichaima were spanked 5-0 in midweek by the "Country Boys" of Speyside, Tobago at the Ato Boldon Stadium in Couva. Yesterday, it was the turn of Derrel "Zoom" Garcia and Tarik Lee as a rampant Benedict's team gave "Caps" an unwanted session at the same Couva venue. 
Barring the halftime interval, the unpleasant Zoom meeting lasted for roughly two hours and there was no exit button for Carapichaima to leave the room—or the stadium in this instance. 
To add insult to injury, former Carapichaima student and football coach, Randolph Boyce, was the man orchestrating Benedict's onslaught in the second game of a televised double-header. 
"I wouldn't say it's just business [as usual]," said Boyce, who left Carapichaima in 2018 before taking up an assistant coaching role with St Benedict's for the 2019 SSFL season. "Obviously, a piece of my heart is still there. I went to school there and I coached there as well." 
With former St Benedict's head coach Reynold Carrington now serving as Eve's assistant with the Trinidad and Tobago Men's National Senior Team, Boyce now heads the school's technical staff. 
"When I left Carapichaima they had finished fourth [in the Premier Division] and then they finished fifth in the subsequent season," Boyce said. "To see today what the program has fallen to is not really a comfortable feeling for me. They have too much rich history in the SSFL and in school's football.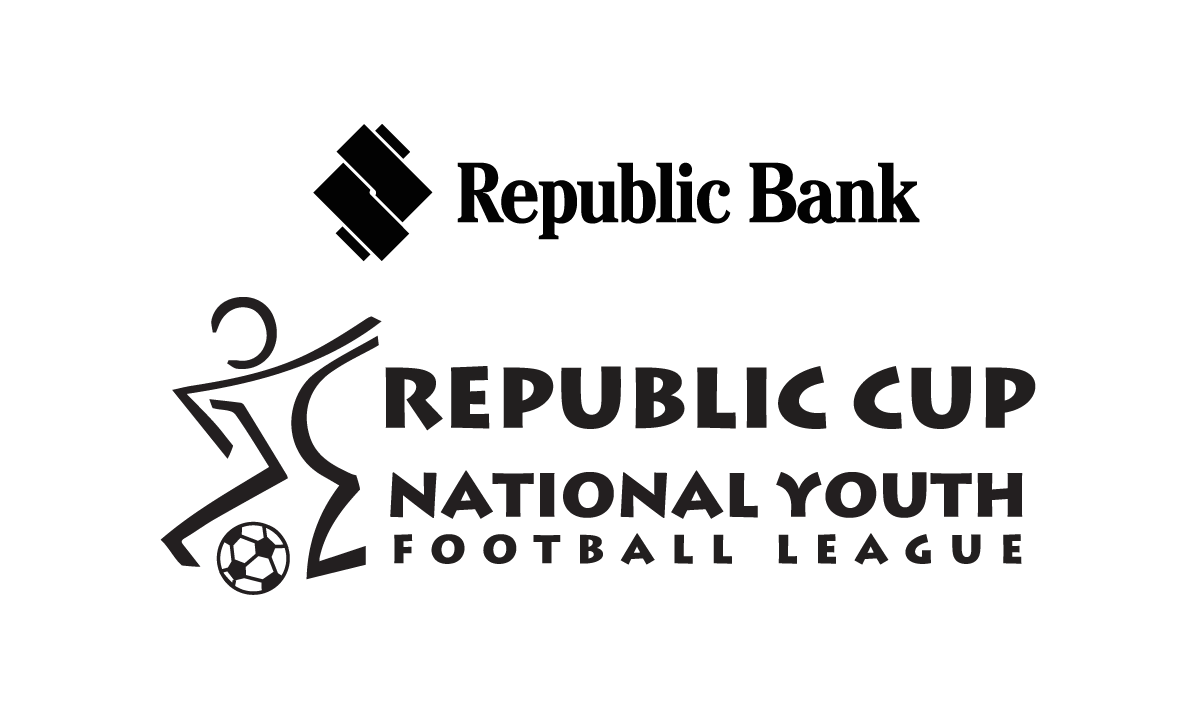 "To see that type of display today, it means that they have fallen a good way backward." 
Benedict's opening goal wasn't as quick as Malick Secondary's lone item against Presentation College (San Fernando) in the earlier fixture.
Malick skipper Lendelle Baptiste scored just ten seconds after referee Cecile Hinds blew her whistle to start the contest. But Malick weren't able to endure to the end, as Presentation captain Caleb Boyce scoring a second half double en route to a 3-1 win for the Tiger Tanks Cup champs. 
The "Pres Lions" maintain a 100% record this season.
Carapichaima weren't nearly so lucky though. And once Zoom stylishly slapped home from just inside the area after cutting in from the left flank in the fifth minute, Carapichaima coach Shivurn Harding knew he was in for a rough afternoon.  
There were roughly 20 minutes on the clock when Harding made his first change of the match, with attacker Keon Kissoon replacing Jaquan Hinds. The score read 2-nil to Benedict's at that time, after midfielder Josiah Ochoa sent a side-foot volley past Caps goalkeeper Nicholai Rivers following a scrumptious lofted pass from left back Joshua Phillip. 
Harding's second first half change came in the 23rd minute, as he replaced Kaedon Thomas-Robertson with Khaleel Wickham in the middle of the park. By then, Benedict's already had their third, as bustling skipper Tarik Lee buried from close range after being played through on goal by Ochoa. 
By the end, Harding seemed to sideline himself too as he sent his assistant, Hutchson Charles, to conduct the post-match interview with Wired868.
"We started preparing for the league three weeks before it started so preparation was very, very limited," said Charles (Hutchson). "The guys are really now starting to get a little fitness. We know they're only about 60% fit. 
"We are in a very tough position, but we will work it out mentally. We have to work it out and we'll motivate the guys to make them feel good about themselves." 
Hutchson noted that Carapichaima found themselves without several players who trained over the pre-season, due to their inadequate CXC results—a gripe that mirrored St Augustine coach Tacuma Jones' problem after their 9-1 loss to Naparima.
He suggested too that there were injury concerns while the Central powerhouse are also without a regular training venue.
"The guys are not really prepared properly so you will find they're making a lot of mistakes—that is down to preparation again," said the Carapichaima assistant coach. "We don't even have a proper field to train on… We had a ground in Freeport but they are going to do some refurbishment on it. [And] because of all the rain, there are a lot of puddles and holes on the school ground and it is not suitable for anybody to play there at the moment. 
"The principal is trying her best to get things working. When you don't have a proper facility to train, you really can't get the best out of your players." 
Although the game was effectively settled after Lee put the "Saints" three goals clear in the 22nd minute, Carapichaima got stuck in and managed to keep the scoreline respectable until deep in the second half. 
Pressure does buss pipe though, and once St Benedict's substitute Jaden Grant swept the ball past Rivers in the 74th minute, a deluge of goals followed. In a wild 16-minute sequence, Grant and Lee completed their braces, while there were also items for the skilful Niles and tireless midfield worker Ephraim Brown. 
It was a nightmare end to the game for Carapichaima who must now dust themselves off and head west to face Fatima at Mucurapo Road next Wednesday. 
Hutchson, who previously worked with the Carapichaima girls team and once assisted Dale Saunders at East Mucurapo Secondary, opted for the glass half-full approach. 
"I am not really complaining," he said. "I just tell the guys to enjoy the moment. I know they are down, but we will try our best to continue [fighting] and make the people proud.
"[…] We are in a bit of a predicament, but as I told the head coach, we won't quarrel. We will go out fighting as Caps people do." 
Where does Carapichaima go from here? 
"We are just trying to stay up so next year we will have a stronger team," said Hutchson. "Our main focus is staying up by any means necessary… If we can get between 9 to 12 points, we feel that will be good enough to stay in the Premier Division." 
Boyce, who began the season with a point against Fatima, has loftier aspirations for St Benedict's.
"The objective is to come in the top two in order to go on to the next phase," said Boyce, "because as much as we have talent and we may look good today, it's about getting the job done and completing the targets we set.
"The sky is the limit for St Benedict's but the team has to remain focused. We have to be grounded and disciplined and take one game at a time. We must treat every opponent with respect but come out with a lot of confidence at the same time and play as we played today." 
Up next for St Benedict's is a journey to the sister isle of Tobago to tackle a Speyside team that is sitting pretty atop Group A, after a 2-1 win over St Anthony's yesterday.
Speyside are one of only three teams with 100% records after round two. San Juan North Secondary, whose captain Larry Noel is doing a decent Erling Haaland impression with 10 goals from two games, got their second win yesterday with a jaw dropping 13-0 rout of Chaguanas North Secondary.
The "Pres Lions" have a perfect record too, although they had to grind out a result against Malick—after going behind to a freak goal inside the opening minute. 
In truth, Presentation did not impose their will on their opponents until Adah Barclay's fortuitous leveller from the penalty spot in the 30th minute after referee Cecile Hinds blew for an apparent handball. 
Boyce, the Pres skipper, then put his team on his back in the second half with a pair of goals in quick succession near the hour mark. 
Two weeks ago, Cooper said his current troop of Pres Lions should be approaching their peak in the 2023 Premier Division season. But, at present, his young cubs are adapting to the SSFL's wildlife quite nicely.
(Teams) 
St Benedict's College (4-3-3): 22.Thane Devenish (GK); 4.Keanu Morean (20.Rayshawn Crichlow 65), 6.Nesean Alexander, 5.Joshua Demas, 2.Joshua Phillip (3.Adam Pierre 82); 12.Josiah Ochoa, 15.Ephraim Brown, (18.Jeremiah Joseph 82) 11.Jeremiah Niles; 10.Nicholas Bobcome (9.Jaden Grant 65), 7.Tarik Lee (captain), 8.Derrel Garcia (19.Lyshawn Morris 65). 
Unused substitutes: 1.Ja-ir Buckmire (GK), 21.Malacai Webb. 
Coach: Randolph Boyce 
Carapichaima East Secondary (4-2-3-1): 1.Nicholai Rivers (GK); 19.Jamique Davis (21.Tristan Nicholas 88), 6.Isaiah Joseph (captain), 5.Jerrod Modeste, 22.Kemanuel Christopher; 11.Anthony Karim, 8.Ethan Trotman; 10.Kyle Holder, 3.Khaleel Wickham (17.Kaedon Thomas-Robertson 23), 20.Jaquan Hinds (9.Keon Kissoon 20 [15.Kai Thomas-Robertson 48]); 7.Tyrese David.
Unused substitutes: 13.Teveri Best, 18.Kyrse Bertrand. 
Coach: Shivurn Harding 
Referee: Timothy Derry
Man of the Match: Josiah Ochoa (St Benedict's College)
Presentation College (San Fernando) (4-2-3-1): 1.Kanye Lazarus (GK); 2.Terrance Worrell, 5.Cody Cooper (16.Djibril Felix 89), 3.Abayomi George, 12.Duhrell Young; 15.Adah Barclay, 6.Levi Jones; 20.Micah Brathwaite, 21.Maliq Brathwaite (19.Mackeil Edwards 71), 11.Isaiah Jacob (18.Chaz Forde 68); 9.Caleb Boyce (captain). 
Unused substitutes: 13.Shawn Boodram, 14.Daniel Quashie, 17.Zachary Ramjit. 
Coach: Shawn Cooper 
Malick Secondary (4-1-4-1): 1.Mandell Huskerson (GK); 7.Epifany Halls (15.Kareem Richards 86), 4.Ackeem James, 3.Isaiah David, 18.Keston Singh; 22.Malachi Woodley; 10.J'Lon Matthews, 9.Jabarie Brumble, 11.Lendelle Baptiste (captain), 13.Antonio Joseph (8.Lindell George 63); 17.Oba Samuel (5.Daquon Thomas 74). 
Unused substitutes: 2.Keiron Hinds, 12.Antonio Sealey, 16.Anafiel Abdullah-Muad, 20.Denzel Mundy, 21.Keston Richards.
Coach: Anthony Bartholomew 
Referee: Cecile Hinds 
SSFL Premier Division Results 
(Saturday 17 September)
Group A 
St Benedict's College 8 (Derrel Garcia 5, Josiah Ochoa 13, Tarik Lee 22, 90, Jaden Grant 74, 87, Ephraim Brown 80, Jeremiah Niles 86), Carapichaima East Secondary 0 at Ato Boldon Stadium; 
Fatima College 2 (Kaheem Williams, Keiba Romany), Naparima College 1 (Christian Bailey OG) at Mucurapo Road; 
Speyside High School 2 (Milz Johnson, Tyrell Moore), St Anthony's College 1 (Gailon Wright) at Speyside; 
St Augustine Secondary v Pleasantville Secondary, postponed until Sat 1 October due to waterlogged outfield.
Group B 
Presentation College (San Fernando) 3 (Adah Barclay 30 pen, Caleb Boyce 53, 59), Malick Secondary 1 (Lendelle Baptiste 1) at Ato Boldon Stadium; 
QRC 5 (Tau Lamsee, Musaddiq Mohammed, Teshaun Franklyn, Zakari King, Aydon Caruth), East Mucurapo Secondary 0 at QRC; 
San Juan North Secondary 13 (Larry Noel 1, 30, 31, 45, 48, 50, Lindell Sween 21 pen, Jadiel Joseph 27, Kedell Jones 43, 50, Rondell Harewood 62, Elizsha Rogers 81, Kent Guy 85), Chaguanas North Secondary 0 at Bourg Mulatresse;
Trinity College East 3 (Jaheim Faustin [2], Khaleem Prince), Moruga Secondary 0 at Trincity.
Upcoming fixtures
(Wednesday 21 September)
Group A
St Anthony's College vs St Augustine Secondary, 4pm, Westmoorings;
Naparima College vs Pleasantville Secondary, 4pm, Lewis Street;
Fatima College vs Carapichaima East, 4pm, Mucurapo;
Speyside High vs St Benedict's College, 3.30pm, Speyside Recreation Ground.
Group B
Moruga Secondary vs San Juan North, 4pm, Moruga;
East Mucurapo vs Presentation (San F'do), 4pm, TBA;
Malick Secondary vs Trinity East, 4pm, TBA;
QRC vs Chaguanas North, 4pm, QRC.
Wired868 has provided readers with solid, independent journalism since 2012.  If you appreciate our work, please contribute to our efforts. 
Support Independent Journalism