Trinidad and Tobago's dream of qualifying for the Australia/ New Zealand 2023 Fifa Women's World Cup ended with a whimper tonight, as they were edged 1-0 by Panama in a scrappy affair at the Estadio Universitario in San Nicolás, Mexico.
The Women Soca Warriors needed a win in their final Concacaf W Championship Group B outing to get to the Fifa Playoffs. Instead they mustered just a single attempt on goal and two shots in total—both by captain and midfielder Karyn Forbes within the first 20 minutes of the game.
Trinidad and Tobago's toothless offence has been a recurring feature of this competition. Coach Kenwyne Jones started Brianna Austin at centre forward against Canada, Jolie St Louis against Costa Rica and Maria-Frances Serrant against Panama tonight. None of them tested the opposing goalkeeper even once.
Jones, of course, had not travelled with Trinidad and Tobago's most prolific active forward, Kennya "Yaya" Cordner, who scored against Panama in a 1-1 friendly tie last October.
Wired868 asked whether Jones regretted not selecting Cordner and gifted 20-year-old attacker Afiyah Cornwall, whose seven goals at the 2020 Concacaf Women's Under-20 Championship steered Trinidad and Tobago to the quarterfinal round and was the sixth highest tally of the entire competition.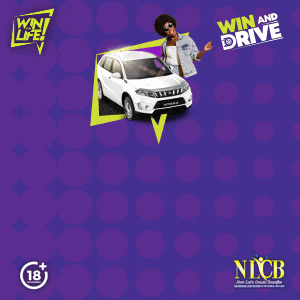 "Kennya Cordner decided not to play because her teammate [Maylee Attin-Johnson] was not selected anymore," said Jones, in the post-match press conference. "She decided not to play for the country." 
Jones' summary was mostly true—although Cordner might argue that her issue was why Attin-Johnson was axed, rather than the fact she was dropped. But should the coach have returned to the Turkey-based professional sharpshooter after the qualifying round and attempted to mend their rift?
In the end, coach and player stuck to their guns and Trinidad and Tobago was poorer for it.
The fact that Liana Hinds, a useful utility player but certainly no playmaker, started tonight in the deep-lying midfield role that Attin-Johnson made her own over the past eight years told its own story.
Jones suggested the team was better off without the veteran duo. The team camp was probably calmer for their absence; but certainly not more competitive.
In Cornwall's case, Jones said that the former Carapichaima East Secondary star also turned down a national call-up—although he gave no reason for her supposed self-exile, beyond suggesting that she had disciplinary issues.
He alleged that Cornwall was dropped for indiscipline by his predecessor as national coach, James Thomas, as well as by an unnamed US college.
"In my tenure, I invited her to come to training—I spoke with her parents […] before we started training and they never showed up," said Jones. "So they had no intention of playing for their country. I think the repeated question of why they were not selected needs to stop."

(Editor's Note: Click HERE to read response from Afiyah Cornwall, her mother, Natalie Griffith, and Cornwall's former national coaches.)
The Women Warriors coach did have the services of ace attacking midfielder Asha James in Mexico though. James, a West Texas A&M University (USA) player, is Trinidad and Tobago's leading scorer during Jones' tenure so far—with four goals from six appearances before kickoff.
However, James did not get a minute's playing time against Costa Rica and was only a second half substitute tonight.
"In the last few weeks, [James] has been totally off it—she was not looking like her old self," said Jones. "[…] We brought her in today to hopefully get a little bit of magic but it did not happen."
Arguably, Trinidad and Tobago does not have a player pool expansive enough to omit players of that calibre without them being missed.
It does not mean that a coach should be beholden to undisciplined players. But it might mean that a rookie coach unable to inspire his most gifted assets may have needed the intervention of either the Trinidad and Tobago Football Association's (TTFA) technical committee—which is defunct under the Fifa-appointed normalisation committee—or its technical director Anton Corneal.
At the back, central defenders Victoria Swift and Rhea Belgrave were alert, decisive and authoritative. But there was no such cohesion at the other end of the field, where the front three of Raenah Campbell, Austin, and Serrant played as though they had just met each other.
"Not being able to win the game, it hurts," said Jones. "I believed we would have won the game against Panama today. I think we started off pretty well…"
Trinidad and Tobago had 51 percent of the ball by the interval, which was easily the most control they exerted at the tournament so far. But apart from one firm long range free kick by Forbes, they never looked like hurting Panama.
And after Cox put the Central America team ahead in the 43rd minute, Trinidad and Tobago did not manage a single shot for the rest of the night.
"I think the team has to take from this experience, learn from it and grow," said Jones.
Even the most patriotic supporter would be hard-pressed to find something from the W Championship to be hopeful about though, as T&T exited meekly on the same night that Jamaica qualified for their second Fifa Women's World Cup.
Trinidad and Tobago played nine competitive Concacaf games in 2022—at senior, under-20 and under-17 level combined—and lost every match.
The National Under-20 and Under-17 Teams, both coached by Jason Spence, were outscored 2 to 15 and 1 to 19 respectively. Jones' ladies conceded 11 times without scoring once. It is a total of 45 goals conceded and three scored from nine outings.
Hands up if you're thinking: more of this, please.
(Teams)
Trinidad and Tobago (4-3-3): 1.Kimika Forbes (GK), 3.Shadi Cecily Stoute, 4.Rhea Belgrave, 8.Victoria Swift, 2.Chelsi Jadoo (23.Sarah De Gannes 88); 14.Karyn Forbes (captain), 7.Liana Hinds, 13.Amaya Ellis (10.Asha James 64); 9.Brianna Austin (16.Cayla Mc Farlane 88), 18.Maria-Frances Serrant (17.Jolie St Louis 77), 11.Raenah Campbell (15.Tori Paul 72).
Unused substitutes: 21.Tenesha Palmer (GK), 22.K'lil Keshwar (GK), 5.Shaunalee Govia, 12.Chelcy Ralph, 19.Maya Matouk, 20.Lauryn Hutchinson.
Coach: Kenwyne Jones
Panama (3-4-3): 12.Yenith Bailey (GK); 5.Yomira Pinzón, 14.Yerenis De León, 13.Wendy Natis; 3.Carina Baltrip (23.Rosaria Vargas 73), 6.Deysire Salazar, 8.Laura Batista (captain) (19.Lineth Cedeño 35), 2.Hilary Jaén; 10.Marta Cox (vice-captain), 9.Karla Riley (17.Gabriela Villagrand 73), 20.Schiandra Gonzales.
Unused substitutes: 1.Sasha Fabrega (GK), 22.Nadia Ducreux (GK), 7.Kenia Rangel, 11.Shayari Camarena, 15.Maria Guevara, 16.Rebeca Espinosa, 18.Erika Hernandez, 21.Whitney De Obaldia.
Coach: Ignacio Quintana
Referee: Astrid Gramajo (Guatemala)
VAR: Carol Anne Chenard (Canada)
Concacaf W Championship
(11 July 2022)
Panama 1 (Marta Cox 43), Trinidad and Tobago 0 at the Estadio Universitario in San Nicolás, Mexico.