Trinidad and Tobago Men's National Senior Team assistant coach Reynold Carrington and captain Marvin Phillip confirmed that the Soca Warriors set out for a draw last night in Managua, as they picked over their 2-1 defeat to Nicaragua in their opening Concacaf Nations League assignment.
The Warriors conceded from a deflected shot by Nicaragua right-back Josue Quijano in first-half stoppage time, only to equalise seconds after the resumption through a Christian Reyes own goal.
Trinidad and Tobago were playing with more verve when there was a lengthy power outage at the 68-minute mark. And, 10 minutes after both teams returned to the field, Bryon Bonilla drove home the winning goal.
The Warriors host the Bahamas next from 8pm on Monday at the Hasely Crawford Stadium while Nicaragua travel to St Vincent and the Grenadines.
Carrington, who deputised for absent head coach Angus Eve in Managua, said the result was 'a tough one' to take—after Trinidad and Tobago lined up at the kick-off with six defenders, two holding midfielders and two genuine attacking players.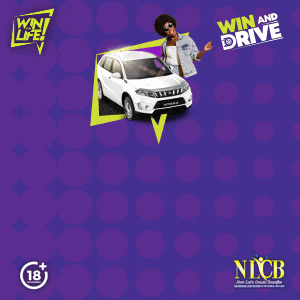 "Our intention was not to concede," Carrington told TTFA Media. "Our intention to go into the game playing away from home was always to see if we were going to be able to consolidate.
"The first 45 minutes we tried to do that [but] conceded a soft goal two minutes before halftime. We were fortunate to equalise at the re-start of the second half. As the game went on, we were able to claw our way back and take back control of the game. 
"But I think after the stoppage—trying to come back on the field and get the momentum—I think it slipped away from us a little."
Phillip, who made his 85th full senior international outing last night, said the Warriors did not start fighting as well as they would have liked.
"[We are] disappointed as a group but all is not over," said the 37-year-old goalkeeper. "[…] We should have been more professional and managed the game to come out with a point." 
Right-back Shannon Gomez, who plays professionally for San Antonio FC in the United States second division, suggested that Trinidad and Tobago should have been better at slowing the game down once they were on level terms and pointed to Nicaragua's time-wasting 'theatrics' once they were ahead.
"Collectively, we could have done a better job managing the game, especially when we equalised," said the 25-year-old Gomez. "[…] We have to be a little more savvy in terms of how we approach moments like that in a game, especially in a hostile environment [like] Nicaragua."
After putting out a conservative starting team, Carrington introduced Joevin Jones and Molik Khan at the half and Trinidad and Tobago levelled immediately—albeit through a fortuitous own goal.
The visitors' best period in the game followed but they could not build on it.
"I think some [in]discipline and some errors individually cost us the game," said Carrington. "[Despite] the conditions and the stoppage, [in] these games we have to be a little more disciplined to be able to sometimes take the point."
The Warriors leave Managua this morning in two groups and should all reach Piarco International Airport by midnight. They then have one full day to prepare before Monday's affair.
"We [put] ourselves in a hole and we have to fight and claw our way back out to where we are supposed to be," said Carrington, who praised the efforts of Phillip and Gomez in Managua. "[…] We just have to pick up ourselves and be ready on Monday to go for the battle again."
Gomez said the Warriors will be ready for a dogfight against the plucky Bahamian team that held them goalless in Qatar 2022 World Cup qualifying action last year—a result that eliminated Trinidad and Tobago, then coached by Terry Fenwick.
"Trinidad and Tobago deserve 110 percent effort from every player who steps out on the field […] for our friends and family and for the national team," said Gomez, who said the players had something to prove to themselves but not the Bahamas. 
Phillip said the team will go out with a professional mindset on Monday.
"We have to leave the negatives behind and go forward with the positives and try to turn it over as quick as possible," said Phillip. "We have three more games in nine days and we definitely need to get maximum points out of those games.
"[…] We have to pick up ourselves […] and look forward for the game on Monday."