Finally, the Trendsetter Hawks Under-19 Team made eyes with Lady Luck. After two close, hard-fought defeats, the Hawks got the rub of the green yesterday afternoon, edging Malabar Young Stars 2-1 in a come-from-behind triumph at the Eddie Hart Ground in Tacarigua.
An 89th minute penalty by central defender Janari Villafana did the trick, as Hawks snatched their first win of the 2022 Next Level Consultant Ltd (NLCL) Under-19 Community Cup season.
"It was a very competitive game and it showed that our potential could rise and rise and rise," delighted Hawks assistant coach Anthony Harrington told Wired868.
Within arm's length stood a Malabar team that began the fixture at the top of the standings, only to run out of gas when it mattered most. 
The Young Stars scored nine times in their first two matches, inclusive of a 6-0 win over AC Port of Spain at Trincity in mid-week. But, after taking an early lead through flanker Anthony Wells, they could not get the second or third item necessary to secure the result yesterday.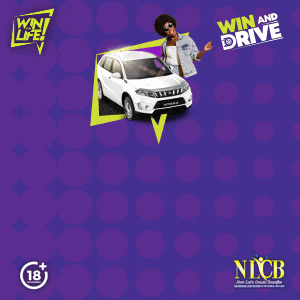 "It was hard for us playing Sunday and then Thursday and then Sunday again," said Malabar manager and director Clint Busby. "I think the previous two games take the legs from under us, so we come into the game a little weary, so to speak… It was difficult to play what was like three games in a week."
A 2pm kick-off on Sunday meant the dozen or so teenagers on either team probably skipped 'washing the wares' after lunch to head to the famous Tacarigua ground.
More than a few famous footballers of yesteryear first gave notice of their talent at the Eddie Hart Savannah. But the conditions yesterday afternoon—steaming overhead sun, an uneven surface and a strong wind blowing from east to west—threatened to make a chore of the boys' favourite pastime.
Trinidad and Tobago football fans yearn for a new generation of 'touch' players to replace the likes of Leroy De Leon, Russell Latapy, Dwight Yorke and Arnold Dwarika. But it would be difficult to produce them on surfaces that encourage heavy running and physicality rather than deft ball manipulation and passing exchanges.
It remains the main spoke in the wheel for efforts to return to community grounds, which would encourage large spectator turnouts.
"We like to pass the ball and because of the windy, hard conditions, it was difficult to [do that] and that kinda took us off our game," said Busby. "[…] If you watched our first game at the Ato Boldon Stadium, we played the ball better because it was better playing conditions. 
"I'm not knocking the conditions because both teams played in the same conditions but it was difficult for us to play, plus we had weary legs."
Still, it was Malabar who first illuminated the match with a moment of ingenuity in the 11th minute. Wells' name went down on referee Ishmael St Bryce's score summary while deep-lying midfielder Tayshaun Cummings will be credited with the assist.

Yet, the most influential figure in the move never touched the ball.
As Cummings played a diagonal pass to his captain and fellow midfielder Jadon Durity, the latter player moved towards the sphere and cleverly allowed it to run past him—clean through the surprised Hawks defence to Wells, who cut in off the right flank before placing the ball past opposing goalkeeper Jaheim Prescott.
How did such an elegant move ever earn an epithet as unflattering as a 'dummy?
Hawks were never out of the match, though. Bad field or not, midfielder Anthony Samuel—with his mother offering vociferous support from the stands—was determined to find a way to get on the ball, usually by drifting into space on either side of the centre circle. And in diminutive flanker Jervaughn Drakes, Samuel had a willing offensive accomplice.
In the 14th minute, Malabar custodian Isaiah Villaroel needed to be alert to deny Samuel with his legs after the playmaker skilfully flicked the ball around the entire opposing defence before running on to it with intent.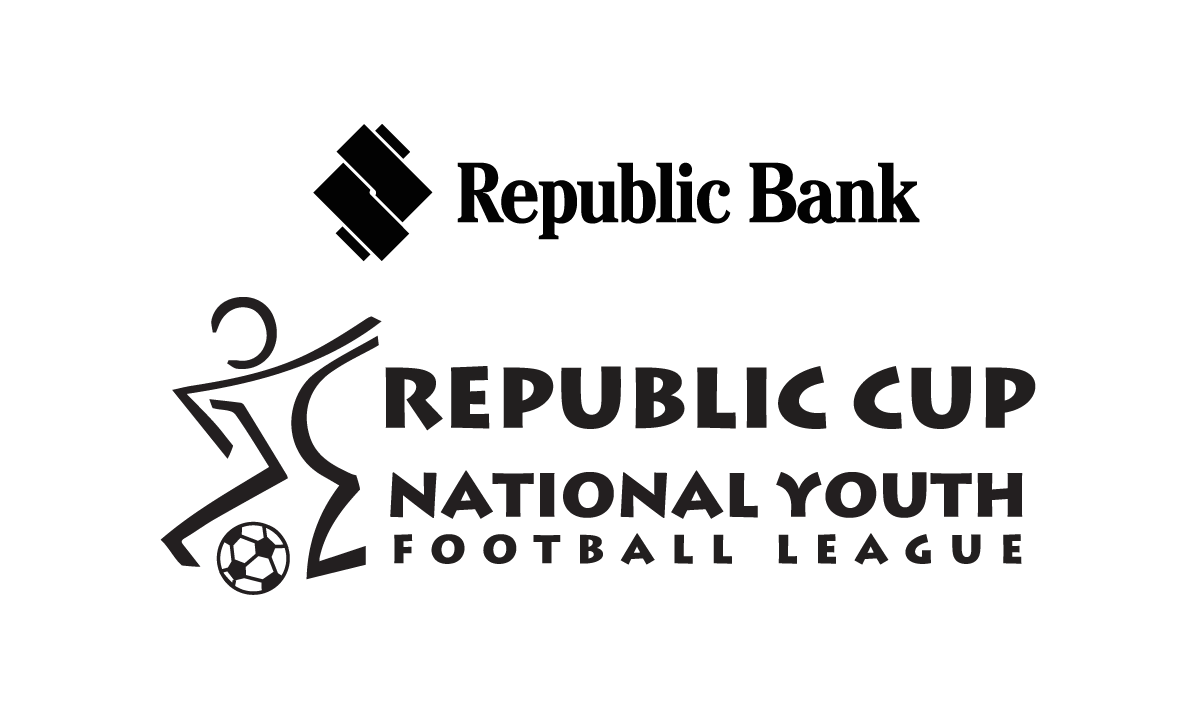 And, midway through the first half, Drakes came closer still with a shot that struck the underside of the bar, following a lofted pass by Hawks midfielder Jaheim Bruce.
Durity tested Prescott in the Hawks goal with a low effort in the 40th minute while, two minutes later, Malabar's left-side flanker Nyron Dyer spurned a decent opportunity after a headed flick-on by midfielder Jean-Marc Williams. But at the interval, there were many reasons for Malabar to feel there was plenty work still to be done in the contest.
Forewarned is not always forearmed, though. Midway through the second half, Malabar defender Ethan Friday failed to cut off a deep diagonal pass—the only sort really worth attempting on the bumpy surface—and Drakes was on his bike. 
A stutter-step helped the flanker win a yard of space from Malabar right-back Nicholas Franklyn and, with Friday closing in, he took a last push down the line before a desperate swing of his left boot.
It looked like an attempted cross, only the toe of Friday's boot changed the direction of the ball and surprised goalkeeper Villaroel at his near post.
Thank God it's Friday? Drakes celebrated the item and the defender might be happy to let him, but it was an own goal.
Malabar centre-forward Jorel 'J-Boy' Grant is the sort of frontman who does not know the meaning of 'lost cause' and, almost single-handedly, he kept the Hawks defenders on their toes for much of the game. But Malabar were short of inspiration now.
It might say a lot that the only movement from the Malabar squad that seemed to excite their partisan supporters by this stage came from assistant coach and former Naparima College standout Renaldo Francois.
Francois, still just 22, will be back in San Juan Jabloteh colours, one hopes, when the Pro League resumes. But the Malabar fans delighted in teasing him as he ran onto the field with a bag of ice to 'tend' to injured players.
As the second half wore on, Francois was making more cross-field sprints than anyone in a blue Malabar kit—and he did not seem to relish the exertion.
"Run, 'Naldo', run!" Malabar supporters yelled, in between guffaws. "By the time you reach, all the ice melt!"
But Francois' regular forays on to the field revealed something less evident: the Malabar Young Stars were toast.
In the 88th minute, coach Yunus Abdullah replaced Grant in a clear sign that they intended to settle for a draw. Yet, Grant had barely found a seat on the bench before Franklyn, now deployed at left-back, miscontrolled the ball and, in a moment of madness,—perhaps due to fatigue—stuck out his hand to regain control.
Referee St Bryce pointed to the penalty spot. And Villafana made no mistake to give Hawks a late advantage.
The players celebrated by sprinting off the field to hug defender Mikai Rochard, who missed the game with a back spasm but spent the entire second half cheering them on from the sidelines.
Harrington said the Trendsetter Hawks players and coaching staff met each other for the first time in their opening game of the season, which they lost 2-1 to Soccer Made Simple. Another defeat followed to Cantaro United on Thursday, but he said they are beginning to warm to each other.
"We are picking up and starting to learn the boys," said Harrington. "It is a trust factor they are starting to build with us and they are starting to improve and the team is starting to gel. Down the road, you never know what will happen."
For Busby's Malabar Young Stars, the coach hopes his charges emerge better for the setback as they try to remain in contention for end-of-season honours.
"I was just telling my assistant coach, now is the best time to lose," said Busby. "Even as the game started, I find [the Malabar players] were too happy. This will bring them down to earth. 
"Maybe we will settle down and go forward again."
(Teams)
Malabar Young Stars (4-1-2-3): 1.Isaiah Villaroel (GK); 4.Nicholas Franklyn, 3.Ethan Friday, 5.Josiah Shade, 2.Matthew Lezama (15.Gillam Nesbitt 69); 10.Tayshaun Cummings; 8.Jadon Durity (captain), 6.Jean-Marc Williams; 11.Anthony Wells (14.Ezekiel La Rose 66), 9.Jorel Grant (17.Kadeem Maloney 88), 7.Nyron Dyer.
Unused substitutes: 13.Keishawn Carter.
Coach: Yunus Abdullah
Trendsetter Hawks (4-1-4-1): 1.Jaheim Prescott (GK); 12.Nyrek Thornhill, 3.Janari Villafana, 8.Andrew Charles, 9.Malachi Hazel; 6.Jonathan Robinson; 11.Jervaughn Drakes, 13.Jaheim Bruce, 17.Anthony Samuel, 20.Akido Weekes (7.Ronaldo Rogers 46); 10.Darion Marfan (5.Zakari King 75).
Coach: Afiyah Matthias 
NLCL U-19 Community Cup results
(Sunday 1 May)
Malabar Young Stars 1 (Anthony Wells 11), Trendsetter Hawks 2 (Jervaughn Drakes 67, Janari Villafana 89 (pen)) at Eddie Hart Savannah, Tacarigua;
Soccer Made Simple 3, Cantaro FC 2 at Squadron Ground;
Creek S&CC 0, AC Port of Spain 1 at George Boyce Recreation Ground;
Pt Fortin Youth Academy 1, Cox Football Academy 2 at Techier Ground, Pt Fortin;
Gasparillo Youths 1, Cunupia FC 3 at Ato Boldon Stadium, Couva;
Moruga FC 3, Pitchmen FC 0 at Ato Boldon Stadium, Couva.
Upcoming fixtures 
(Thursday 5 May)
Cantaro FC vs Creek S&CC, 5.30pm, Arima Velodrome;
Malabar Young Stars vs Soccer Made Simple, 7.30pm, Arima Velodrome;
AC Port of Spain vs Trendsetter Hawks, 6pm, Mandela Park;
Pt Fortin Youth Academy vs Gasparillo Youths, 6pm, Techier Ground, Pt Fortin;
Pitchmen FC vs Cunupia FC, 6pm, To be determined;
Moruga FC vs Cox Football Academy, 6pm, Grand Chemin Recreation Ground.
Wired868 has provided readers with solid, independent journalism since 2012.  If you appreciate our work, please contribute to our efforts. 
Support Independent Journalism