At the final whistle in the Dwight Yorke Stadium last night, the reaction from the Trinidad and Tobago Women's National Senior Team players stretched between two extremes.
Led by evergreen veteran utility player Lauryn Hutchinson, the Women Soca Warriors sprinted to the side of the field to share their bliss at qualification for the 2022 Concacaf W Championship with over 7,000 boisterous supporters in Bacolet.
Twice, Trinidad and Tobago trailed Guyana in the final Group F qualifying match. But, knowing that a draw would be enough to progress, the hosts found an answer on each occasion.
Hutchinson's fortuitous leveller came on the stroke of regulation time, with the 'Lady Jags' desperately trying to hold out—but, in truth, long since exposed defensively and there for the taking.
Something else was amiss in the centre of the field after the final whistle. Another long-standing servant of the women's game, 31-year-old goalkeeper Kimika Forbes, was on the ground in apparent agony and a technical staff member waved desperately for help.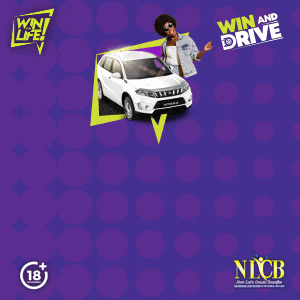 Alarmed, the stretcher-bearers rushed over to the scene. Their departure from the huddle around Kimika and the eventual response from the technical staff members suggested that the goalkeeper's anguish was not due to any physical discomfort.
"I don't think you should even ask a question about that," said head coach Kenwyne Jones, when Wired868 inquired about Kimika's dramatic reaction to the final whistle. "They are home, they are playing in front of their home crowd, the game had a lot of ebbs and flows. Of course, she had a couple of mistakes that led to goals, but in the end what she found out was her team had her back."
Somewhere between the players' jubilation and Kimika's despair arguably lay the truth about Trinidad and Tobago's W Championship campaign so far: it has been far more excruciating than necessary, yet they are still standing.
By Jones' own account, the only time he was completely happy with his team's performance in the campaign was in their 13-0 rout of the Turks and Caicos Islands, who are ranked 176th in the world by Fifa and are the worst women's team in Concacaf and third worst on the planet.
It is not for nothing that the Women Soca Warriors walked off the field to standing ovations after facing Nicaragua in Port-of-Spain and Guyana in Bacolet.
Passionate, committed and pacy with more than a few talented individual players, the Trinidad and Tobago women's team has the necessary ingredients to whet the appetite of the local football public. Yet, something is holding them back.
If the riddle of their performances could be personified, it would probably wear the number 10 jersey.
Attacking midfielder Asha James, a Tobagonian, is quite possibly the most gifted Trinidad and Tobago player in that playmaker role in any current national team—at least until Kevin Molino returns from injury.

Physically strong, mobile and two-footed, James can glide past opponents, make defence-splitting passes or surprise opposing goalkeepers with booming shots from any distance. But, so far, she has affected games in just patches and has not been decisive enough.
Remarkably, James is yet to play 90 minutes in this campaign—although Jones said there was more to her inability to last the match yesterday.
"We had a terrible amount of travel getting from Turks and Caicos back to Trinidad and Tobago," said Jones, whose team left Turks and Caicos on Sunday. "Unfortunately for [James] and a couple others, she was on the longer flight to get back here. She only got back into Trinidad at I think 1am and then over to Tobago at 7.30 [on the morning of the match]. 
"So for her to last 90 minutes on top of that, I think, would be murder."
Why was James—who, ironically, was rested against the Turks and Caicos so she could be fresh when it mattered against Guyana—not on the same flight as her teammates? And which other players were similarly inconvenienced and denied the chance to participate in the pre-match training at Bacolet?
Rumour suggested that James' visa had expired. The Concacaf draw from the qualifying group stage was made on 21 October 2021. How could the Trinidad and Tobago Football Association (TTFA) fail to secure travel documents for its players despite having six months' notice?
(Another point which went quietly unreported was that midfielder Shani Nakhid-Schuster, who played for 15 minutes against the Turks and Caicos, did not return to the two-island republic with the squad at all.)
"I don't think at this point who was on the flight is really of any concern," said Jones. "I think at this point what we are looking forward to is the next round."
From Dennis Lawrence forward, it has become commonplace for Trinidad and Tobago's national football coaches to see themselves almost solely as extensions of the administrators who pay their salaries rather than as honest brokers of the national game with accountability to the public.
As a result, coaches routinely suggest that their squad selections and an increasing number of issues regarding team preparation are simply nobody else's business.
Perhaps unsurprisingly, this behaviour started under a TTFA president, David John-Williams, who once remarked that 'he who moves in silence moves furthest', and continues under normalisation committee head Robert Hadad, who has not had a single media conference to discuss his stewardship in over two years.
Beneath incompetent, arrogant, non-transparent administrators and defensive, passive-aggressive coaches are young players who just want to win football matches and see how far that takes them—as well as thousands of patrons who turn out to cheer the players on or savour the entertainment they provide.
Yesterday, the Women Warriors faced a Guyana team desperate to create their own story of success. Ten years ago, the Guyana Football Federation (GFF) swung open its doors to players born abroad to Guyanese parents or grandparents.
Defender and team captain Kayla De Souza, now 32, is the flag-bearer for that generation. 
Yet, a decade later, Guyana remains heavily dependent on overseas-born talent—from among the 15 players used by head coach Dr Ivan Joseph, who himself migrated to Canada at the age of five, forward Annalisa Vincent and late substitute Tiandi Smith were the only locals to feature yesterday.
Joseph is a volunteer for the GFF rather than a contracted employee and the Lady Jags were not allowed a single pre-tournament exhibition match or camp to allow the coach to familiarise himself with his entire roster.
"There will come a time when the Guyana Federation has to decide to invest in the women's programme equally to the men—and not just Guyana but across the Caribbean," said Joseph. "[…] If you want to get to the next level, you have to invest in the [development of the Guyanese] game and not just in the fixtures."
Guyana, to be blunt, is not serious about women's football. But that's not to say that the Guyanese players are short on ambition or talent.
Yesterday, however, De Souza and her charges came up against a country that had arranged two pre-tournament camps for its team and has a history of some note at the top end of the Concacaf women's game—even if mainly as extras in a top tier dominated by the United States and Canada, with Mexico, Costa Rica, Jamaica and Haiti now upstaging the Women Warriors as genuine contenders.
Joseph said beforehand that they could match the speed and physicality of the Trinidad and Tobago team, and pointed to their stellar defensive record. But that was wishful thinking.
Just three minutes into the match, Warriors flanker Kayla McFarlane skinned opposing left-back Ghilene Joseph and squared for Maria-Frances Serrant, who hooked her shot across the face of the goal. Guyana, it was clear, were in for a long night.
"They matched everything we threw at them," said Joseph, with genuine admiration. "[…] I am not disappointed with the way we played… Trinidad and Tobago were the better team."
Guyana's game yesterday was to try and avoid Trinidad and Tobago's 'well-organised defensive press' while hoping to get behind the opposing full-backs. The Lady Jags did a fair job on the coach's first tactic, but, on the second, found penetration difficult to achieve against strong, mobile Warriors full-backs Cecily Stoute and Kedie Johnson.
"Clearly, they were not exploitable," Joseph commented.
Four times in the first half-hour, the Women Warriors threatened to strike in transition, with Serrant twice failing to hit the target with half-chances, while James also threatened with a rising left-footer from distance and a corner kick that Guyana struggled to clear.
The hosts were not able keep the ball away from Guyana for long periods, though. And, apart from when the counter-attack was on, they did not make the Lady Jags look or feel inferior. But it seemed just a matter of time before Trinidad and Tobago struck gold on the break.
The key, it seemed, was that they did not need to defeat Guyana but just avoid being bettered themselves. Captain Karyn Forbes' troops knew they just had to stay solid and bide their time to get into the next round.
And then, in the 35th minute, out of nowhere, Karyn's elder sister by one year, Kimika, gave the visitors hope.
After Mexican referee Francia Gonzales whistled for a foul by Victoria Swift on opposing flanker Otesha Charles, Guyana right-back Brianne Desa sent a low speculative free kick towards the Trinidad and Tobago goal.
Inexplicably, Kimika dropped it and fans exhaled in relief as Charles failed to convert the rebound.
Was Kimika's error a rare lapse in concentration? Or a more troubling warning sign?
It took just 10 minutes before that question was answered. This time, Karyn committed the foul on Guyana midfielder Stefani Kouzas and, with Kimika at sea from Desa's cross into the box, Jags defender Sydney Cummings got the crucial touch to steer the ball over the line.
Guyana were ahead!
"Never let your problems get you down," blared the loud speakers at halftime as the stadium DJ appropriately turned to Blaxx's 'Hulk' for inspiration. "Stay focused and hold your ground…"
The Lady Jags were late to return from the interval, with the Women Warriors alone and idle on the field for just over three minutes. 
Up in the covered stands, iconic former Trinidad and Tobago coach Bertille St Clair would have smiled at a trick he himself used on foreign assignments to lower the adrenaline of the home team.
If Joseph, a motivational speaker by trade, was playing mind games, it failed spectacularly. Within 53 seconds of the restart, Trinidad and Tobago had a penalty—as Serrant glided away Guyana defender Briana De Souza, only to be tripped by the outpaced player.
James coolly converted the spot kick for her third goal in as many matches during the campaign.
Trinidad and Tobago were level 1-1 but ahead in the standings.
Guyana goalkeeper Chanté Sandiford, a 32-year-old veteran with Uefa Champions League experience, called an impromptu meeting with her teammates. For Sandiford and several of her colleagues, the 2022 W Championship is likely to be their last World Cup qualifying campaign.
"Me being an older player and looking at this as the end of my career, I want to move forward [to the next round]," De Souza (K) had told Wired868 in the pre-match press conference. "[…] I am not ready to go home; I am not ready to call it quits… I have no issue saying that."
Guyana were rattled, though, and the Bacolet posse smelled blood. There were two rhythm sections at the Dwight Yorke Stadium in fine voice by now, while spectators joined in the festivities with a 'Mexican wave'.
On the pitch, Serrant nearly put Trinidad and Tobago ahead in the 65th minute—only for her dipping effort to rebound off the bar. Then, in the 77th minute, the teenaged attacker's shot went wide of the near post after a buccaneering counter by the impressive Johnson.
Apart from the commanding Cummings, Guyana's backline could not cope with Serrant's movement. Yet, the spritely forward could not produce an end result.
At the other end, Guyana's lone homegrown starter, Vincent, toiled admirably but unsuccessfully. For Vincent, there was no such thing as a lost cause as she chased everything and made a nuisance of herself whenever necessary.
There was something about her quick reaction to the hint of an opening or an error from an opponent which suggested that she could make an impact at this level eventually. But, with the fast, physical and experienced pair of Trinidad and Tobago central defenders, Swift and Rhea Belgrave on either side of her, Vincent looked more powder-puff than 'Powerpuff'.
Somewhere between Serrant's inability to finish the game and Vincent's ultimate ineffectiveness lay the story of Guyana versus Trinidad and Tobago on Tuesday night.
With 10 minutes remaining, Joseph sent on veteran attacker Brittany Persaud, which raised more than a few eyebrows around the ground. Picture burly West Indies spinner Rahkeem Cornwall in football togs.
Persaud clearly was not on to chase Trinidad and Tobago players or penetrate at the other end nor was she tall enough to be a target for set pieces… But clearly she must be really good at something.
That riddle never got an answer.
A minute after her introduction, Guyana won a free kick in opposing territory and Cummings, for some reason, opted to take the set piece rather than try and get on the end of it. The result was a tame effort that went straight to Kimika.
Oh, well… Wait, what?
Somehow, the ball went straight through the veteran Tobagonian goalkeeper's barrier of arms and legs and nestled in the back of the net. The 81st minute and Guyana were ahead!
The rhythm section froze. There might have been a few mental recollections of Kimika's blunder against Ecuador eight years ago that gifted the South Americans a late winner and saw them edge Trinidad and Tobago to a Canada 2015 World Cup berth.
The Women Warriors responded, though. With everything. They were not ready to give up on this campaign either.
"They threw the kitchen sink at us," said Joseph.
Whatever his reason for introducing the immobile Persaud, she clearly served no purpose now. Perhaps, in a quiet moment, Joseph might wonder if he erred by not immediately replacing his substitute, due to the change in the game's dynamic.
In the 84th minute, Jones replaced the tiring James with Hutchinson, who has spent most of her international career as a defender.
Was there a specific attacking game plan with Hutchinson in mind? Or was it that the alternatives, midfielders Amaya Ellis and Sarah De Gannes and attacker Aaliyah Trim, were considered too green for the occasion? 
Whatever the thinking, Jones did not have to wait long for validation. In the 90th minute, Sandiford missed a right-side Stoute cross and, as Serrant's stabbed effort struck the bar, Hutchinson was on spot to apply the decisive touch.
It was the first goal that Guyana had conceded from open play in the entire qualifying series and, after James' opening penalty, only the second they had allowed for the year.
Guyana had nothing left to trouble Trinidad and Tobago in the five minutes of stoppage time. In the end, after wins over Dominica and the Turks and Caicos Islands and draws with Nicaragua and the Women Warriors, they were eliminated without a single defeat.
"[Trinidad and Tobago] fought to the end and we are now at this point where we are looking forward to the [Concacaf W Championship] draw, come the 19th of April," said Jones. "[…] This game surely came down to emotion because I don't think tactically, in all honesty, Guyana posed us any problems. We did prepare for them and it went quite well. 
"I just think our team [needed to] play the game, not the occasion… The occasion obviously got the better of them for a little bit."
Up in the stands, a female patron felt something else was awry.
"I know if 'Yaya' was out there, she woulda make a difference," she said, in reference to Tobago-born striker Kennya Cordner who quit the team earlier this year after Jones axed former captain Maylee Attin-Johnson.
The spectator's friend appeared to be unconvinced that Cordner, who plays professionally in Turkey, was not also culpable for her absence. But the indignant patron stood her ground.
"After [Cordner] gone out there and experience that nice treatment," she said, "you think she will let them do she what they want here?"
It is, understandably, a touchy subject for the coach and player alike. But if it were the men's team and Dwight Yorke was banging in goals in Europe yet absent from the Trinidad and Tobago roster, is it realistic to expect that Warriors fans collectively would look the other way?
The Women Warriors march on. On 4 July, they will line up in Monterrey, Mexico, alongside defending champions, the United States, Canada, Costa Rica, Panama, Jamaica, Haiti and the host nation. At this stage, any permutation of those football nations would still resemble a group of death for Trinidad and Tobago.
Several times already in this campaign, though, the Women Warriors have faced 'death'. But at the end last night, even Kimika was smiling.
On, then, to the next challenge.
(Teams)
Trinidad and Tobago (4-2-3-1): 1.Kimika Forbes (GK); 6.Shadi Cecily Stoute, 8.Victoria Swift, 4.Rhea Belgrave, 15.Kedie Johnson (17.Maya Matouk 84); 7.Liana Hinds, 14.Karyn Forbes (captain); 16.Cayla Mc Farlane (2.Chelsi Jadoo 75), 10.Asha James (20.Lauryn Hutchinson 84), 11.Raenah Campbell (12.Chelcy Ralph 75); 18.Maria-Frances Serrant.
Unused substitutes: 21.Tenesha Palmer (GK), 22.K'lil Keshwar (GK), 9.Amaya Ellis, 19.Sarah De Gannes, 23.Aaliyah Trim.
Coach: Kenwyne Jones
Guyana (4-1-2-3): 1.Chanté Sandiford (GK); 20.Brianne Desa, 5.Sydney Cummings, 11.Briana De Souza (3.Tiandi Smith 80), 6.Ghilene Joseph (8.Shanice Alfred 59); 4.Kayla De Souza (captain); 7.Justine Rodrigues, 16.Stefani Kouzas; 15.Calaigh Copland, 13.Annalisa Vincent (17.Neema Liverpool 88), 12.Otesha Charles (14.Brittany Persaud 80).
Unused substitutes: 18.Natalie Nedd (GK), 22.Raven Edwards-Dowdall (GK), 2.Rylee Traicoff, 9.Lakeisha Pearson, 10.Hannah Baptiste, 19.Reece Scott,  21.Mariam El-Masri, 23.Shyla Murray.
Coach: Dr Ivan Joseph
Referee: Francia Gonzales (Mexico)
Concacaf W Championship qualifier
(12 April 2022)
Trinidad and Tobago 2 (Asha James 48 (pen), Lauryn Hutchinson 89), Guyana 2 (Sydney Cummings 44, 81) at the Dwight Yorke Stadium in Bacolet.