The Trinidad and Tobago Women's National Senior Team's chances of advancing to the 2022 Concacaf W Championship received a strong boost earlier this evening as Guyana were held goalless by Nicaragua in tonight's qualifying fixture in Lenora.
The result eliminates Nicaragua as a contender for the sole qualification spot at stake, which is reserved for the group winner. And, more crucially, it means that, to top the group, the Women Soca Warriors only need not to lose to Guyana at the Dwight Yorke Stadium in Bacolet from 6pm on Tuesday 12 April—once T&T see off table-proppers, Turks and Caicos Islands, from 3.30pm tomorrow.
Captain Karyn Forbes' side currently trails Guyana by one point and still need to defeat Turks and Caicos Islands at Providenciales to move two points clear atop Group F. However, the outcome of that fixture is as near a formality as possible in international football.
In their three matches so far, the Turks and Caicos women have conceded 33 goals—18 more than any other Concacaf nation—while scoring just once in successive defeats.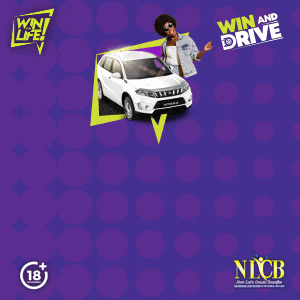 Having lost 7-0 at home to Guyana on 16 February and then 19-0 and 8-1 on the road to Nicaragua and Dominica respectively, Turks and Caicos end their World Cup qualifying campaign against Trinidad and Tobago tomorrow.
And Trinidad and Tobago coach Kenwyne Jones can afford to have one eye on Guyana when both nations kick off what should be a straightforward affair in Providenciales.
The Women Warriors have managed two games so far in the W Championship qualifiers,  edging Nicaragua 2-1 in Port-of-Spain before seeing off Dominica 2-0 in Guyana. Expect T&T's offensive record to change drastically by Saturday evening.
For Guyana, coached by Canada-based volunteer Dr Ivan Joseph, a motivational speaker and the vice-president of student affairs at Wilfrid Laurier University, they fired blanks at a crucial stage of their campaign.
Joseph has made six changes to his starting team after every Guyana game so far. However, the 'Lady Jags' could not get the maximum benefit of fresh legs today and were second-best for long periods on home soil.
Without veteran star striker Kennya 'Yaya' Cordner and rising talent Afiyah Cornwall for various reasons, Trinidad and Tobago have lacked cutting edge upfront under Jones.
But, with star goalkeeper Kimika Forbes between the uprights and the likes of Victoria Swift, Rhea Belgrave, Lauryn Hutchinson, Amaya Ellis and Karyn Forbes all expected to start, the Women Warriors will be a difficult proposition to break down.
And once they gun down the Turks and Caicos Islands, Jones can bank on the solid organisation of his players to give Trinidad and Tobago the advantage in Tuesday's decisive encounter.
(Trinidad and Tobago team)
Goalkeepers: Kimika Forbes (Unattached), Tenesha Palmer (Police FC), K'lil Keshwar (St Francis College—USA),
Defenders: Victoria Swift (Club Leon—Mexico), Rhea Belgrave (Police FC), Shaunalee Govia (Unattached), Chelsi Jadoo (Valadares Gaia FC—Portugal), Shadi Cecily Stoute (University of Georgia—USA), Liana Hinds (Hibernian—Scotland), Kedie Johnson (FIU—USA),
Midfielders: Lauryn Hutchinson (Unattached), Karyn Forbes (Police FC), Shani Nakhid-Schuster (Unattached), Amaya Ellis (Johns Hopkins University—USA), Chelcy Ralph (Ball State University—USA), Sarah De Gannes (Brewton-Parker College—USA), Asha James (West Texas A&M University—USA),
Forwards: Raenah Campbell (Avantes Chadlkida FC—Greece), Cayla Mc Farlane (Harvard University—USA), Dennecia Prince (Point Fortin), Maya Matouk (Police FC), Maria-Frances Serrant (Corban University—USA), Aaliyah Trim (FC Ginga).
Concacaf W Championship qualifiers results
Group F
(16 February)
Guyana 4 (Shanice Alfred 17, Annalisa Vincent 26, Sydney Cummings 35, Britney Stoute OG 63), Dominica 0 at Leonora, Guyana.
(17 February)
Trinidad and Tobago 2 (Asha James 17, Karyn Forbes 64), Nicaragua 1 (Yessenia Flores 90+5) at Port-of-Spain, Trinidad.
(19 February)
Turks and Caicos 0, Guyana 7 (Cameo Hazlewood 10, 40, Hannah Baptiste 30, 72, Mariam El-Masri 48, 61, 84) at Providenciales, Turks and Caicos.
(20 February)
Dominica 0, Trinidad and Tobago 2 (Asha James 31, Maria-Frances Serrant 57) at Leonora, Guyana.
(22 February)
Nicaragua 19 (Jansy Aguirre 7, Kesly Pérez 13, 45, Yessenia Flores 17, 25, 47, 55, 64, 66, Yorcelly Humphreys 33, Lilieth Rivera 39, Lisbeth Moreno, Natalie Orellana 51, Sheyla Flores 57, Nuria Márquez 71, Nathaly Silva 76, Reyna Hernández 79, Jaclyn Gilday 90, 90+1), Turks and Caicos Islands 0 at Managua, Nicaragua.
(6 April)
Dominica 8 (Kasika Samuel 11, Starr Humphreys 32, 46, 48, Sari Finn 33, 40, Kylee Bertrand 84, Briyanna Philip 90), Turks and Caicos Islands 1 (Kadine Delphin 45+2) at Roseau, Dominica.
(8 April)
Guyana 0, Nicaragua 0 at Lenora, Guyana.