Trinidad and Tobago Men's National Senior Team head coach Angus Eve described Group C of the Concacaf Nations League second tier competition as 'very difficult', as he prepares to cross swords with Nicaragua, St Vincent and the Grenadines and The Bahamas respectively.
The Nations League kicks off in June and the Soca Warriors must top the group to win promotion back to Concacaf's top tier, League A. Trinidad and Tobago are ranked 103rd in the world by Fifa while Nicaragua, 'Vincy Heat' and the Bahamas are 144th, 175th and 201st respectively.
However, Eve, who hosted a virtual media conference this morning, suggested that their opponents are far from straightforward and used North Macedonia's surprise elimination of Italy from the Qatar 2022 World Cup qualifying series as an example. 
Italy, the reigning European champions, are ranked sixth in the world while North Macedonia are ranked 62nd.
"Bahamas knocked us out of the last World Cup campaign […] so they are a very difficult outfit," said Eve, who also pointed to two scares suffered against St Vincent and the Grenadines over a 11-year period—although Trinidad and Tobago eventually won both of the referenced matches. "[…] And Nicaragua have been developing their football. All these teams have players who have international calibre [that are playing] outside.
"It is a difficult group but we will do our best to prepare for it."
Eve suggested again that he hopes to have a friendly soon that will feature local-based players, although he did not offer either a proposed date or opponent.
Otherwise, Eve said he is continuously monitoring his potential player pool and pointed to recent chats with Gillingham midfielder Daniel Phillipin the England third division and Samsunspor defender Sheldon Bateau in the Turkey second division. Neither has played for him since his appointment in June 2021.
Eve said he began researching Trinidad and Tobago's Group C opponents as soon as the group draw was completed and is holding regular discussions with assistants Reynold Carrington and Derek King on their upcoming assignments.
Wired868 asked about Trinidad and Tobago's player pool and whether there was any particular reason that United States-based professionals Leston Paul and Shannon Gomez along with the entire Terminix La Horquetta Rangers roster have not featured.
Rangers left-back Ross Russell and forward Isaiah Lee were part of Eve's 2021 Concacaf Gold Cup squad but neither they nor any of their teammates were named in any subsequent national team.
"I've no comment on those situations," said Eve. "All the players you would have mentioned are in the pool and sometimes there are personal issues. I don't want to talk to the issues that players will have when they don't come, but I did speak to Leston Paul and he had an issue he is dealing with.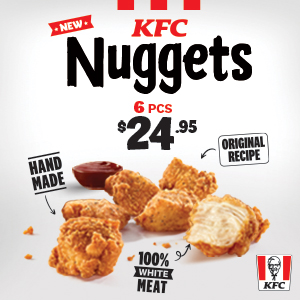 "There are personal issues with both sets of things."
Russell and Lee apart, footballers employed by Rangers who are capped at national senior or youth level include goalkeeper Jabari Brice, defenders Leslie Russell, Jesus Perez and Yohannes Richardson, midfielders Jamal Creighton, Aikim Andrews, Ataulla Guerra and Kishun Seecharan, and forwards Kadeem Corbin and Tyrone Charles.
The club also employs talented teenager Real Gill, who is eligible to represent the Trinidad and Tobago Men's National Under-20 Team, which Eve also coaches.
Wired868: I can understand when you speak about personal issues with the individual player… But how can you say the entire team is off-limits due to a personal issue? Can't you tell us more than that?
Eve: I don't conduct national team business in the press, Lasana. That is a private team. I find it disrespectful we are talking about players that are not on the team repeatedly and I have to take care of the players who are on my team. I have to defend the players who are on my team and willing to represent my country. I find I am going over this a lot…
Wired868: It would be straightforward if you just said the players you have are your best players and you don't need any players from Rangers. That would be understandable. But otherwise there is Fifa legislation that allows a national coach to call up all the players he wants in a Fifa match window, and since that hasn't been happening with Rangers…
Eve: You are making an assumption that hasn't happened.
Wired868: No, they haven't appeared.
Eve: You are making an assumption.
Wired868: I'm not.
Eve: You're making an assumption that I called them. 
The Soca Warriors head coach declined to say whether he requested the services of any Rangers players for the recent Courts Caribbean Classic matches against Barbados and Guyana.
Curiously too, Eve said that he attended an Ascension Tournament match at the Police Barracks in St James but watched the others on SportsMax. The double-header he chose to watch on television was played at Rangers' home venue at the Phase II Recreation Ground in La Horquetta.
But, as the Soca Warriors head coach made clear, he will not be discussing Rangers, a team run by Terminix director and former Trinidad and Tobago Football Association (TTFA) presidential candidate, Richard Ferguson.
Wired868 has provided readers with solid, independent journalism since 2012.  If you appreciate our work, please contribute to our efforts. 
Support Independent Journalism