"[Joe] Root won the toss…"
It was a joke, not meant to be taken seriously. It was. Bobby had clearly prepared himself for the eventuality.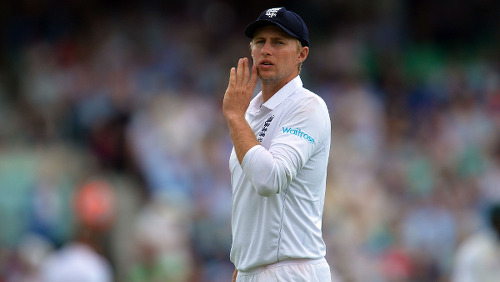 "Check the record, bro," he hit back. "[Brian] Lara recaptured his record in the Fourth Test, not the First. And when a class batsman is under pressure, he doesn't always find the right response at the first time of asking. Not always. You're the cricket historian; football is my thing.
"But even I know that the Prince of Port-of-Spain made only three out of his team's 51 in the Oval against Australia in 1999. What followed? His superb 213 and 153 not out and exact 100 sequence.
"So have a little patience, bro."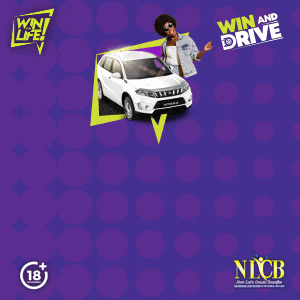 He put his hand on my shoulder. "Nothing ever happens before its time."
Two possible responses offered themselves to me. I could point out that a man who's going to break the world record doesn't usually get bowled like a dunce just before he does. Or I could change the subject.
Me: "So [Deandra] Dottin win another match, I see?"
Bobby: "Dottin?"
He leapt back on to the pavement as a car came around the corner behind us. He was masked, of course, and it was still dark. But I could hear the brightness in his voice and see it in his eyes as the full import sank in.
Bobby: "Yuh mean we beat England?" He rubbed his palms together in glee. "Dottin with ball again or with bat this time?"
More evidence that in T&T 'we' does win but 'dem' does lorse. Last week, WI was 'allyuh'. But I let it pass.
Me: "Neither!"
Bobby: "Brilliant in the field? A run-out?"
Me: "Not far off. A brilliant, one-handed catch at backward point to set WI on the road."
Bobby: "Another close match or not?"
Me: "By seven runs this time, not three. But we only made 225. Dottin and Hayley Matthews had a big opening partnership—80-something, I think. But the one that really made the difference was 123 for the fifth wicket between Shemaine Campbelle and Chedean Nation."
Bobby: "Two Bajans, a Guyanese and a Jamaican. No Trinis play or they just didn't contribute?"
Me: "Anisa [Mohammed] run out somebody and bowl down the fast bowler."
At which point I remembered something that had displeased me the afternoon before.
If the best West Indies team at any given moment comprised 11 Bajans, I would have no problem with the selectors picking them all. Nor would I have a problem with the team being 11 Jamaicans—provided always that they constitute the best possible XI at that time. Or 11 Guyanese. Or 11 Trinis. I think you get my point.
So I had been more than a little surprised—and upset—at a WhatsApp message Bobby sent me during Tuesday's post-tea session of the Apex Test match. It suggested that WI captain Kraigg Brathwaite was keeping Jason Holder out of the attack to keep Jonny Bairstow from damaging his figures.
Without this very distressing bit of one sentence in the message, I would have laughed it off as a joke. "[…] The habit—policy," it said, "of sticking in the Trinis when the going is tough."
Since I was left alone by the last of my parents' other four sons in 2017, Bobby has become the blood brother I no longer had. So I simply could not allow that piece of insular crap to go unremarked. Particularly as it completely ruined what was an excellent analysis of Brathwaite's flawed tactics.
Me: "I have a bone to pick with you. You really believe that Brathwaite was keeping Holder for a burst later in the day and deliberately wearing out Jayden Seales? I mean you really, really believe that?"
Bobby: "Well, Holder used to do that when he was captain. He would make Shannon Gabriel do all the bullwork and then, as soon as he got the breakthrough, take the ball himself."
Me: "So you're telling me that he cared only about Holder, not about West Indies? And the same is true of Brathwaite?"
Bobby: "That is what I think. Bajans only care about Bajans."
Me: "Bite yuh tongue. I criticised Tony McWatt and Reds Perreira on Wired868 for saying [Desmond] Haynes only picked [Kemar] Roach for India because they are both Bajans. It's rubbish! Where's the supporting evidence?
"There's none to support your claim either.
"In yesterday's post-match media conference, Holder had an opportunity to criticise Brathwaite's handling of the team after lunch. Not for the first time, he defended him. Stoutly. Spontaneously. Sincerely.
"So you're wrong. And you're really too smart to even think that could be true. Leave that jaundice for all those foolish people who can't see beyond their eyelids."
If he were a softie like Health Minister Terrence Deyalsingh, he would have been bawling down the place.