Cricket West Indies (CWI) president Ricky Skerritt and Trinidad and Tobago Minister of Sport and Community Development Shamfa Cudjoe have paid tribute to iconic former West Indies spin bowler Sonny Ramadhin, who passed away yesterday at the age of 92.
Ramadhin was the first cricketer of East Indian descent to represent the West Indies, when he made his Test debut against England at Old Trafford, Manchester on 8 June 1950. He was 21 years old at the time and, in tandem with left-arm spinner Alf Valentine, starred in the West Indies' first-ever Test series triumph in England.
Ramadhin took 11 wickets for 152 runs at Lord's in West Indies' historic first win, as the Maroon Men went on to take the series 3-1.
Skerritt offered his 'deepest sympathy' to Ramadhin's family and friends and hailed the spinner as 'one of the great pioneers of West Indies cricket'.
"Many stories are told of his tremendous feats on the 1950 tour when he combined with Alf Valentine to form cricket's 'spin twins' as West Indies conquered England away from home for the first time," stated Skerritt. "This iconic tour is part of our rich cricket legacy, which was pioneered by Mr Ramadhin and others of his generation.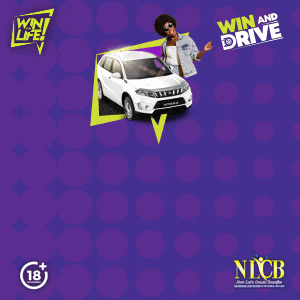 "His English exploit was celebrated in a famous calypso—and is still remembered more than 70 years later. Today we salute Sonny Ramadhin for his outstanding contribution to West Indies cricket."
Ramadhin, who played alongside the legendary three Ws Sir Frank Worrell, Sir Everton Weekes and Sir Clyde Walcott, went on to play 43 Test matches in which he took 158 wickets at an average of 28.98 each. His best bowling figures were 7/49 against England at Edgbaston in 1957. 
In his career, he played 184 first-class matches and captured 758 wickets at 20.24 each.
Cudjoe offered condolences on behalf of the Trinidad and Tobago Government.
"Ramadhin was a dominant force through his ability to turn the ball both ways," stated Cudjoe. "He has proudly represented this country and has inspired many cricketers and sports aficionados, both nationally and internationally. He was indeed a great cricket legend.
"We salute this outstanding sportsman for his dedicated, distinguished and diligent service to Trinidad and Tobago. May his soul rest in eternal peace."