Trinidad and Tobago Men's National Senior Team head coach Angus Eve is excited about the new addition to his technical staff, Derek King, and hopes the pair can rekindle their relative success at National Under-23 level.
In 2012, Eve and King got their first international coaching jobs on the same staff—as head and assistant respectively—and took Trinidad and Tobago to the Concacaf group stage where they were eliminated after losses to Mexico and Honduras.
Since then, King lifted the 2014 Under-20 Caribbean Championship as head coach and was assistant to a trio of National Senior Team head coaches, Hutson 'Baba' Charles, Stephen Hart and Terry Fenwick.
Eve, in his first international job since 2012, said it was his call to make King a late addition to his technical staff.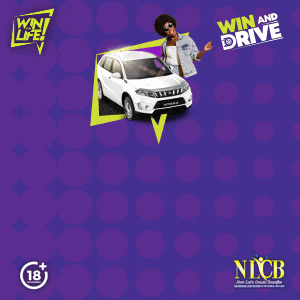 "I have a good synergy working with Derek and his success as a coach is well documented," Eve told Wired868, "I have surrounded myself with mainly head coaches because I need people who can push the envelope and push me and the team to do better."
Eve pointed out too that King had been a top international defender while his assistant, Reynold Carrington, excelled in midfield, Clayton Ince was Trinidad and Tobago's third-choice goalkeeper at the Germany 2006 World Cup, and most of his record international caps came as a striker.
He suggested it meant a wealth of know-how for their players in every department.
King, perhaps crucially, was also credited with experience in the area of data analysis. Last September, Eve cut Charles from his staff on the grounds that he was making room for a data analyst.
Eve said former Women's National Senior Team assistant coach and data analyst Charlie Mitchell provided the Soca Warriors with match analysis at the 2021 Concacaf Gold Cup—while Charles was still assistant—and thereafter. 
Mitchell's recent return to Britain has left a hole, which Eve said he has plugged by sourcing WyScout and hiring King to run it.
"We were using Charlie to do the games for me since the Gold Cup and he had [WyScout]," said Eve. "Now that he has left, we are in the process of getting the system up for ourselves. Derek is versed in match analysing—it is something he did for Stephen Hart in Canada (as assistant coach at HFX Wanderers)."
King will serve only as a match analyst for the Men's National Under-20 Team, for which Eve has created a parallel technical staff.
"I don't think one staff can do both jobs because I have seen [what happened] in the past when coaching staff tried to do the two jobs," said Eve. "So Basil Thompson is the manager of the Under-20 Team, Abdallah Phillips is an assistant coach—he worked with me at 'Naps' and he coached at Caledonia.
"[Rayshawn] Mars is in as goalkeeping coach and Anton Pierre, former national defender, is another assistant coach. I'm the overall head of the two programmes."
The National Senior Team will compete in the Concacaf Nations League in June while the Concacaf Under-20 Championship is tentatively carded for 'summer 2022'.
The youth tournament is doubly important since it serves as the qualifying tournament for the Indonesia 2023 Under-20 World Cup as well as the Paris 2024 Olympic Games.
Eve said neither the Senior nor Under-20 teams have any confirmed international friendlies on the horizon, although he is working on practice games for the senior Warriors on 25 and 29 March.
There are also plans to hold screening sessions for United States-based players in mid-April in DC, so he can assess players in North America who qualify to represent Trinidad and Tobago through parentage.
More concrete, though, is an initiative that will see the return of zonal all-star teams. With the absence of domestic competition, Eve said he proposed to Trinidad and Tobago Football Association (TTFA) acting general secretary Amiel Mohammed that they create an inter-zonal competition to offer some level of match fitness to local-based players.
The Fifa-appointed normalisation committee agreed and five of the TTFA's six zones are already on board and holding screening sessions. The Northern Football Association of Trinidad and Tobago (NFATT), headed by Ross Russell, is the sole exception at present.
The various head coaches are Shurland David (East), Terry Williams (Tobago), Dexter Cyrus (South), Randolph Boyce (Central) and Ryan 'Fry' Stewart (Eastern Counties).
Eve chatted with the zonal coaches about the type of players he is looking for while the Warriors head coach also spoke to the normalisation committee about stipends for the involved coaches and their respective 25-man squads.
"The meetings were really fruitful," said Eve. "For us to get Trinidad and Tobago football back on board, we need everybody involved; and I am committed to having those kinds of dialogues.
"[…] I think it is a good thing, in the absence of any local football."
The inter-zonal competition is expected to kick off on 27 February—pending approval from the Ministry of Health—and Eve will insert his current pool of National Under-20 players to also afford them some match practice.
Wired868 tried unsuccessfully to reach Russell and NFATT general secretary Akel Baig for comment on their non-participation in the zonal competition.
However, Eastern Football Association of Trinidad and Tobago (EFATT) president Kieron Edwards said his zone is still trying to clarify certain details with regard to the proposed event and has written the TTFA General Secretary on it.
"The East Zone is trying to work with the organisers in terms of finding out exactly how it would work with our mandate of running our zonal football," said Edwards. "[…] If we are having a zonal team, my understanding is it will be a zone elite team. We would look at zonal players because that is where our mandate is.
"I believe [Eve] will already be in connection with the Pro League players, so I don't see why those players should take the space of the zonal players. But if he wants something else, we are willing to work with him. I will get further guidance from the GS and the head coach."
As it stands now, Eve wants two rounds of inter-zone matches with each team playing 10 games. However, he is ready to stop after one round if the Ascension League gets the green light to start play. He also promised to release his Under-20 players to participate in the Tiger Tanks and/or Next Level Limited Consultancy youth tournaments once they get the necessary clearance to play.
The proviso, though, is that all players and officials involved in the zonal competition and Under-20 sessions must be vaccinated against Covid-19.
"This law has not been handed down by the FA, this has been handed down by the Government of Trinidad and Tobago and we have to follow," said Eve. "Everybody must be vaccinated… We went to Tobago to screen players recently and half the boys couldn't get into the stadium because they were not vaccinated. 
"That was a massive disappointment for me. But as you know, it is easier to get into a grocery than a sporting ground in Trinidad and Tobago right now."
Eve called on football stakeholders and fans to get behind the national football programme and to support the teams.
"We are trying to rebuild Trinidad and Tobago's football," he said. "I know Kenwyne [Jones] is doing the same with the women and Jason Spence (with the Women's Under-20 and Under-17 Teams). 
"We really need that support from everybody. And it will be really nice if the government allows us to play competition, within the protocols of course—because as you know there was a cricket youth world cup here recently."
Wired868 has provided readers with solid, independent journalism since 2012.  If you appreciate our work, please contribute to our efforts. 
Support Independent Journalism