It was, I swear, a completely innocent comment. But the cricket coaches at Queen's Royal College in the 1960s must take some of the blame. They taught us to try to see any cricket match through the eyes of the opposing captains.
On 22 January in Wired868, this paragraph appeared in the match report on Game One in the T20 series between West Indies and England under my name:
In fact, the skipper could allow himself the luxury of two overs near the end so as not to expose Odean Smith, a possible trump card for the four other matches that lie ahead.
Selected for the first two games of the five-match T20 series against England, Smith bowled only over number 10 in Game One and conceded four runs but did not bat. In at number 8 in Game Two, he made seven off three balls but did not bowl at all.
My comment, mind you, was written immediately after the end of Game One. But I put my hand up and take my share of the blame. How could I ignore the poisoned atmosphere of post-UAE T20 World Cup?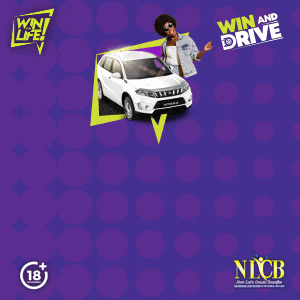 Roger Harper taking the fall for the UAE let-down, commentators in the media pointing fingers at head coach Phil Simmons, others fingering the captain who 'got the team that he wanted', still others calling for selectors and captain and coach to be sacked post-haste, CWI people publicly espousing the idea of an official farewell game for Chris Gayle, others denouncing the president as a wannabe dictator. Etcetera.
Frankly, they are out there but I did not think of those desirous of making and determined to make a return from the dung heap. By any means necessary.
Or of the toxic effects of their tabanca. But I should have.
Tabanca makes you see intent where there was none. Ulterior motives where there are none. And one of the people whose mischief is the focus of today's column does not just have a simple tabanca. His case goes beyond the second stage, taranji, to the third degree of the condition, foofooloo.
When that happens, well, crapaud smoke yuh pipe; your all-consuming desire makes you see stuff literally everywhere, even where it quite clearly does not exist.
In the aftermath of Rovman Powell's splendid 53-ball 107 after Game Three on Wednesday, Pollard explained publicly thus: "Sometimes you have to take the ego out of it and give the opportunity to the guys who have the form and the confidence. That's what we did today."
Thereafter, a voice note of indeterminate origin set the cat among the pigeons. The West Indies Players' Association (WIPA) was, it said, 'very upset over the treatment of Smith'. WIPA personnel, it claimed, had arranged a high-level meeting with CWI in a bid to get clarity on and clear up issues surrounding team selection.
On WhatsApp, a former Guyana Cricket Board official inquired pointedly, 'What has Odean Smith done to be left out?' He had been hearing, he added, 'abt problems with the coach'.

In response, a Jamaican associate of his began by suggesting that WIPA should take up the matter. He then claimed to have heard of 'an emergency meeting' involving 'WIPA and the hierarchy and selectors of CWI to address this and other matters relating to the treatment of players'.
Treatment of Smith? Issues surrounding team selection? Matters relating to the treatment of players?
Both Simmons and CWI president Ricky Skerritt responded with strongly worded condemnations of those who appeared to be fuelling unsubstantiated reports of discord in the ranks of the West Indies Senior Team.
Rubbish! said a clearly displeased Simmons, who serves on both the three-member selection panel that names the squad and on the three-member panel that picks the starting XI. Skipper Pollard has voting status on the second but is merely consulted during the deliberations of the first.
"We need to stop this foolishness that we're going on with," Simmons thundered during a media session on Monday. "We sit down and we look at the best team for the day. And if Odean wasn't in the best team for the day, it is because we thought that Rovman was better suited for yesterday."
Note the instinctive use of first names; it is, I think, instructive.
Rubbish! echoed Skerritt, who has consistently maintained that cricketing matters are to be left to the cricketing people. But this, clearly, is NOT cricket.
"I view this as a malicious attack on the credibility of the West Indies captain," he retorted, "designed to sow division within our team that has just recorded three very impressive T20I performances against very strong opponents, including two outstanding wins and one heroic comeback to get within one run of victory."
But the usually very even-tempered president was not done:
"This clear attempt by well-known mischief-makers to discredit the captain and to derail the team's momentum in the ongoing Betway T20I Series should not be tolerated or encouraged."
No names were called. But if you follow Dwayne Bravo's finger, it's pretty certain you won't be far off the mark.
The recently retired West Indies allrounder with the unenviable record of sending the West Indies Board a US$42m bill in 2014 posted a pull-no-punches tweet.
'I woke up to see the same individuals who don't care about the cricket,' it said, 'trying to push a victimization narrative.'
Remember India 2014? Then West Indies captain Bravo invited the then CWI president to lend him and his troops an ear. The response he got was that they should talk to their representative(s). As president, he advised, he was prepared to talk to the players' WIPA representative(s) but not to the players themselves.
I wish I had kept my big mouth shut. But, I thought as I retired to bed on Thursday evening, my conscience is clear.
Anyway, I remember thinking before Orpheus welcomed me into his arms, is there nowhere in the Caribbean where we can find an attorney-at-law or an attorney general capable of drafting sound law that will keep obstructionists like Dastardly Dave or Obsequious Ricky far, far away from CWI?
Or an obeah man able to cure third-stage tabanca?