We begin 2022 in the midst of times of intense uncertainty, at least equal to that of wartime but probably bigger because every country in the world is simultaneously a theatre of upheaval.
Moreover, the uncertainty is not just a generalised one about the future; it is an uncertainty about what next may immediately befall any one of us, as one pandemic day rolls over into the next.
In those circumstances, I cannot greet you, my cherished readers, with a conventional 'Happy New Year'. I wish instead for inner peace for all—that is, an ability to find some calm and sense of purpose despite the stress of worldwide pandemic conditions, the lasting relief of which is nowhere in sight.
For us in Trinidad and Tobago, we face crucial questions. I describe them as unending because, for example, I raised all of them in a column published on the eve of 2013. But they persist.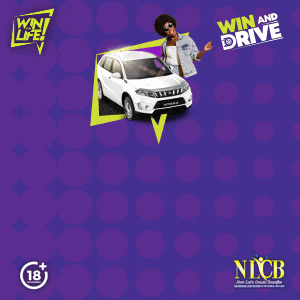 Some of them were: 'Will we be able to enjoy life given the underlying disrepair of our social fabric? How can we attempt to solve or mitigate any problem when politicians have abandoned any attempt to discuss issues and go immediately for the nuclear option of personal attack?  
'Will the nasty reactions of those who believe that they are above criticism continue unabated throughout 2013?'
I am referencing that previous column in detail as a measure of our stagnation. The dates show that it makes little difference to the state of stagnation whether the People's National Movement (PNM) or the United National Congress (UNC) is in government.  
In setting out the questions, I am now able, simply and sadly, to substitute the year 2022 (PNM reigning) for the year 2013 (UNC reigning). In the intervening eight years, while we stagnated, the institutional independence of several key constitutional bodies has also been gravely compromised.
Continuing the list of unending questions, still unresolved, asked eight troubled years ago, here are some more: 
'Will the present Government look inward and understand the significance of the disappointment of middle-ground citizens who feel that we have leapt from one bonfire of vanities into another? 
'Will the Opposition also look inward in order to unequivocally assure us that it has recognised the depths of its own errors when last in government?'
Despite the apparently refreshing quality of success of Farley Augustine and the Progressive Democratic Patriots in Tobago, neither that triumph nor the prevailing mood of disappointment in Trinidad should merely be seen as a stimulant for the narrow purpose of winning office.  
As also said on the occasion of New Year 2013, the country requires more than that. We need a stiff dose of reconciliation and enlightened socio-economic measures. Neither platitudes nor bullying will renew hope.
Continued stagnation, accompanied by further compromises of constitutional processes, may take us to a point where the weight of failure, inaction, silent complicity and indifference sinks the ship. Do the so-called validating elites still not understand that?
While considering this New Year's wish of inner peace for as many as possible in these stressful times, I refreshed my memory from a few varied sources. 
I was startled to learn that the blessing 'peace be with you' was given at a time of fear and lockdown. The Bible states that it was given to the disciples left bereft by the death of Jesus on the cross, with the intention of mitigating the fear for the leaders who had ordered crucifixions and driven the disciples into lockdown.
Regarding the unending emotional stress of the pandemic, one scholar reviewing the fresh relevance of the German poet, Rainer Rilke, put it this way:
'We are thinking we're going to be redeemed from this [pandemic] from the outside.  Something is going to happen, and then it's going to be lifted. 
'And then you're going to step out into the sunshine, and then you're saddled with Rilke's question, what do I do with my life now?'
In wrestling with this type of question, we are also saddled with failed rulers, past and present. We must resist their wish to keep us tribal and put us in mental lockdown, as they relentlessly seek to belittle dissent.