"[…] 'Tony' Harford was a person who loved his sport. He was a person who loved people, he loved to help people. 
"Basically his life was about those two things…"
Former Northern Football Association (NFA) president, Trinidad and Tobago Football Association (TTFA) board member, veteran media anchor and radio presenter, and pilot Anthony Harford passed away today at the age of 68.
The following are tributes to his memory by the TTFA, MATT, Bruce Aanensen, William Wallace, Angus Eve, Shaka Hislop, Keith Look Loy, Dominic Kalipersad, Christopher Aird, Clayton Morris, Kishore Shallow and Lasana Liburd: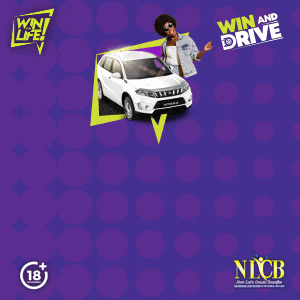 (Trinidad and Tobago Football Association)
The Trinidad and Tobago Football Association wishes to pay tribute to Anthony Harford, a veteran sportscaster, sport administrator and friend of the FA, following his passing at the age of 68.
Mr Harford was the consummate professional in TV, radio and as a sporting administrator and promoter. His knowledge and delivery made him a favourite of local sports fans—but he was even more beloved by those who knew him or worked with him. He had a genuine interest in the human side of sports
Mr Harford first carved out a niche in the pantheon of local broadcasters as a sports anchor and reporter for TTT. He covered a wide range of sports which saw him commentate, report and serve as an administrator in some of the most memorable sporting experiences in our history. He also served in West Indies cricket and regional athletics.
Certainly he was one of the most recognisable faces and voices in sport. Not only was he a man of great calmness but he was also one of the gentlemen in the local sporting arena. 'Tony' was always optimistic despite the challenges often presented in the administrating and promotion of local sport.
Harford's involvement with national football dates back to the 1990 Road to Italy campaign and beyond and later culminated with the 2006 World Cup campaign, where he provided yeoman service as a servant in local football—with the touring arrangements for the national team and supporters, both during the qualifiers and the World Cup in Germany.
He also made a sterling contribution to the archiving of video material of the National Team and contributed to the World Cup DVD documentary. He would later go on to serve as president of the Northern Football Association and the National Super League.
Our sincere thoughts go out to Tony's family and friends. May his soul rest in eternal peace.
(Bruce Aanensen, former Queen's Park Cricket Club president who co-founded All Sport Promotion alongside Harford)
Tony was a person who loved his sport. He was a person who loved people, he loved to help people. Basically his life was about those two things. He loved to help people through sport whenever he could.
Tony would have big goals too for everyone who wanted help. He would get really excited about it. He was such a giving person. He never cared about money. Once he had money to eat he was happy. 
I remember those tours he did for events like [the 2005 World Cup qualifier in] Bahrain and [the 2006 World Cup in] Germany and so on, and there were people who made a lot of money from them—but not Tony. 
I would ask him why are you putting so much blood and sweat into this and hardly getting anything back?! He said I am not about money, you know; I am about taking people to see the World Cup and have a great experience. 
If he had a dollar in his pocket and you asked for it, he would give it.
(Angus Eve, Trinidad and Tobago Men's National Senior Team head coach)
I know Tony Harford for maybe all my life as a sport organiser, but I got more intimate with him when I was head coach of the National Under-23 team.
There was a problem with the FA and the then minister of sport, I think it was Anil Roberts, was sending the money for the football team through All Sport, for the staff salaries and camps and so on. I got to know him then as a human being. I saw the other side of him. 
I suppose I can say this now: Tony loves a corn beef meal! (Laughs) He was so passionate about eating corn beef and rice—I have never seen someone so passionate about that. 
When I started doing media work, he began mentoring me. I would say I had two wonderful teachers in him and Sunity Maharaj. He taught me about the importance of reading, so I could expand on my vocabulary and so on. I saw the professional side of him but also the soft side as well.
The Super League was not the same since he and All Sport were [no longer] running it and that in itself showed the professionalism and integrity of the man.
(William Wallace, former TTFA president who served alongside Harford in the United TTFA)
We have lost a 'giant' of a man. Tony has made an immeasurable contribution to  sport in Trinidad and Tobago. He was extremely solution-oriented and was a joy to work with. 
There are many other aspects to his life outside of sport. One example is the many projects that he would embark on just to help someone or even an organisation in need.  
He was a friend; one who I spoke with just two days ago and made plans to meet over dinner. May his soul rest in eternal peace.
(Shaka Hislop, World Cup 2006 goalkeeper)
Tony Harford had been many things to me during my life. I knew him first as a media personality and the voice to so much of my childhood. I then knew him as a sports promoter. 
Finally, most importantly, and the Tony I will miss most, was a friend and advocate for football and footballers throughout Trinidad and Tobago.
Rest in eternal peace, Tony. Thank you for all that you were.
(Keith Look Loy, former TTSL president, who served alongside Harford in the United TTFA)
Tony Harford was a stalwart of Trinidad and Tobago sports event management, and football in particular. He operated two of our game's most enduring properties, the Republic Bank Youth League and National Super League, for decades. 
Of course, he was president of the Northern Football Association (NFA) for years, and from that position he helped to remove the David John-Williams administration from office, which I count as an achievement. 
Post-Covid, football will surely and sorely miss his contribution.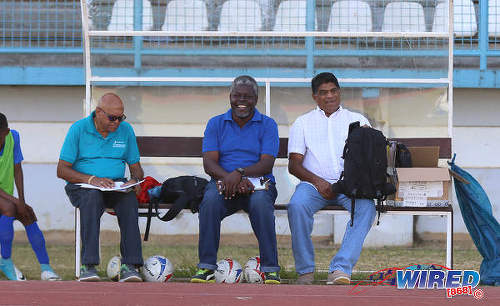 (Clayton Morris, former Strike Squad captain)
I am not too surprised at Tony's passing. I have been receiving updates on his health. But it's always time to reflect when someone passes on, moreso when that individual contributed to making you a better human being.
I remember my early days on the National Senior Team when we had these exhibition games against English clubs and were struggling to get basic needs like accommodation, meals, etc. Tony offered the team his guest house in Woodbrook, so that we could feel as professional as possible while representing Trinidad and Tobago. Even if he was paid for such, I credit his understanding of what would make players motivated to perform.
Sad to say, some administrators still don't understand the importance of treating athletes well and that without them there is no sport and no need for administration.
A moment I will always remember with Tony was him sharing his experience after surgery about when he was driving around the Queen's Park Savannah and his sight went. During his telling of the story, Tony never seemed fearful, stressed or upset. I was just in awe of him.
My sympathy to his immediate family, and sports lovers locally and internationally. May God give you all strength through these difficult times. RIP Tony.
(Lasana Liburd, Wired868 chief editor)
Tony is someone who, once you got to know him, you felt as though you knew him for your whole life—it was down to his disarming charm. He was easygoing, courteous and had a knack for getting along with people.
Crucially, to me, he was very mature and consistent in how he went about things professionally. He would assist you or offer advice without ever expecting or requesting anything in return.
And he would be as unflinching and gracious if I were calling for the missing piece of a story, or if I was calling because HE was at the centre of a story.
He never seemed to bear grudges. Once you were fair to him, he was fair to you. He will be missed.
(Christopher Aird, Republic Bank marketing and communications brand specialist)
Anthony Harford made a difference. Through his guiding hand, he was instrumental in facilitating the Republic Cup Youth Football Tournament, dedicating his time to training youths under the age of 16 to develop their skills in the game. 
This passion for sports and love for his community saw Mr Harford as the longest-served member of our PMAD (Power to Make A Difference) family with 26 years. We were proud to honour him at the PMAD launch last Thursday for his commitment and service to the Republic Cup, and stand with the sporting community as we mourn his passing. 
As we send condolences to his family, friends and colleagues, may we be inspired by the life he led and honour his memory.
(Dominic Kalipersad, veteran television anchor and manager)
Anthony Harford is mainly known for his stellar careers in sports broadcasting and administration. Few may know of his devotion to the development of young people in sports.
For 25 years, Harford managed the Republic Bank National Youth Football Tournament. And it was just last week—days before his unexpected passing—that he was presented an Award of Recognition by the bank.
Few may know, too, that while Harford was riding the airwaves he was also flying the skies. In 1980, at age 27, he qualified as an aircraft pilot. For a time, he flew for BWIA and Caricargo.
But it was his enthusiasm for sports that eventually determined his lifelong career.
To some, Harford was best known as a sports anchor on Trinidad and Tobago Television (TTT), where he served for 16 years. To others, he was a radio deejay par excellence. For many years, he did both simultaneously.
Harford's media experience began at age 17 on the Voice of Rediffusion where he was one of the first live voices. He then moved to NBS Radio 610 where he did news and sports, then was promoted to start a pioneering morning show on frequency 100fm.
Harford was one of Trinidad's first rock music radio deejays on the heels of the great Johnny Boos. His popularity peaked on 100fm's Saturday night show Shindig, which he hosted for more than 20 years. He was equally popular on 97.1fm where he deejayed from 1991-2005.
In 2005, he tried his hand at operating his own radio station, WMJX 100.5fm, but the jazz format did not attract sufficient advertising support to survive. It closed in 2011.
While he continued to work as a radio presenter, Harford founded a sports management company, All Sport Promotions, in 1986. He also opened Kestours, which organised sports events and provided accommodation for sporting groups.
In 2000, he opened 20/20 Productions, a video production company that focused mainly on sports. For the past 20 years, it provided video coverage services for the Arima Race Club.
Harford employed his knowledge and experience to become the first commercial Manager of the West Indies cricket team, accompanying members on several tours, including the 1992 World Cup.
He also marketed and managed the first ICC U-15 Cricket World Cup, the West Indies Windball Championships, and the first cricket event at the Disney Wide World of Sports.
Further, he worked extensively in football, and was president of the Northern Football Association until 2020.
He successfully managed:
The Shell Caribbean Cup, the first major regional football competition to involve English, Dutch, French, and Spanish-speaking countries in the Caribbean
The National Super League
The Carifta Games on three occasions.
He also promoted and marketed several other sports in Trinidad and Tobago and the wider Caribbean.
Harford was also a mentor to many sports reporters and sportscasters.
(Dr Kishore Shallow, Cricket West Indies vice-president)
Anthony 'Tony' Harford was a long-standing highly-respected sports administrator and sportscaster, who also played a major role in the development of cricket at all levels. In the 1990s, he worked with the then West Indies Cricket Board of Control (WICBC) in the marketing and sponsorship of the West Indies team, and accompanied the players on tour.
Tony's work in cricket also included the development of age group cricket tournaments and grassroots cricket. He was the lead coordinator and fund-raiser for the first ever West Indies U-17 tour to Australia and established an annual 'windball' (tennis ball) tournament for amateur players from across the Caribbean.
Tony was a loyal son and self-less servant of West Indies and Trinidad cricket. He had a tremendous love of sports, and profound knowledge of the ins and outs of all sports. His service to youth cricket in the Windward Islands was especially innovative and impactful. 
In the 1990s, he literally relocated the annual Windwards youth tournaments to Trinidad where he found adequate sponsorships to keep the age tournaments alive at a period when the Windwards cricket board was financially strapped. He loved young people and was dedicated to seeing the growth of the sporting industry as well as and the development of individual sportspersons.
On behalf of CWI's President, Directors and staff, I would like to extend condolences to the Harford family and loved ones, as well as the sporting fraternity in Trinidad and Tobago.
(Media Association of Trinidad and Tobago)
The Media Association of Trinidad and Tobago (MATT) announces with deep regret that Anthony Harford, a luminary of the sports and media fraternities, has died. MATT sends our deepest condolences to Tony Harford's close relatives and friends, the sporting fraternity, and his colleagues, friends, and mentees in the media.
Condolences and tributes have been shared on the MATT fraternity WhatsApp chat. Among them, veteran journalist Andy Johnson who wrote that he often thought of how: 
"People like him, Tony Harford and Holly Thomas spent much of their lives wanting to start their own radio stations, thinking they had a formula that was needed. Jazz.
"And then sadly found the ad market was not there for them. WMJX were his call letters, but he had to give it up before he could say, Jack Palance, as the old folks say."
In an interview with MATT, Tony Fraser, another veteran journalist, said of his colleague and friend: 
"He didn't read the sports news but ad-libbed in a fluent conversational style which gave him an edge."
"He had sports at the heart of all he did. In addition to reporting on sports and being a sports organiser, he took his young players everywhere, including taking Joshua Da Silva, the wicket-keeper/batsman (for the) West Indies, to New Zealand.
"He also did the WITCO Annual Sports Awards for many years after Dave Lamy. He was also a radio announcer playing music on Radio 97 and NBS radio 610.
"He was an all-rounder with an excellent reading and speaking voice. His death is a major personal loss."
The nation and the fraternity owe him an enormous debt of gratitude for playing a herculean role in ensuring that sports in T&T was represented professionally, and globally.
May Tony Harford, our friend and sports doyen of T&T, rest in peace.