I so wanted to write about the theatrics and the vaudeville-type show just recently put on in Parliament by some seasoned actors and let's say some neophyte starlets who saw an opportunity to have their names lit up in neon lights.
The show debuted on 21 October 2021 and from the outset its headline was contentious and controversial. The public seemed jaded, fed up, weary, completely exhausted with this recurring decimal of a serial; they couldn't care less.
To compound matters, the Covid pandemic has seen a steady increase in the numbers of deaths of our citizens, leading to a feeling of burn-out. So, for many, this non-event was a real debacle, not even warranting the usual organised gathering of red- and yellow-clad, placard-holding or sandwich-board-wearing protesters or supporters.
So I forget that farcical flop in Parliament, leaving it up the multitude of armchair critics and luminaries to pontificate on its significance and implications. Instead, allow me, as a citizen of this blessed Republic, to direct attention to the passing of the leader of the Jamaat-al-Muslimeen, Imam Yasin Abu Bakr.
On 27 July 1990, Abu Bakr led his 100-plus followers in an insurrection which transformed the landscape of Trinbago forever. Whether as infamous villain or as unacknowledged hero of a young, independent nation, the Imam's name will forever be inscribed in the annals of our country's history, thanks to this attempted coup d'état.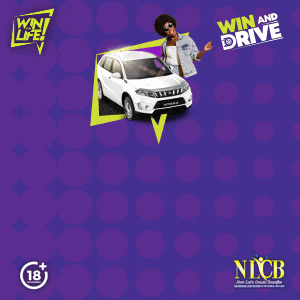 Let us be clear, though: this was not a revolution, like what happened in Trinidad and Tobago in 1970. By definition, a revolution is usually wrought by large numbers of people working for basic social, economic and political change, like the run-up to the 1983 events in Grenada or the goings-on in Cuba culminating in the 1959 overthrow of Batista.
The failed Jamaat-al-Muslimeen initiative was a classic coup, a sudden, failed, violent attempt by a small group to overthrow an existing government.
To me, the intent of the Imam's exploits was not to convert the local population to an Islamic state; nor could it be properly deemed a jihad. The 1979 Soviet invasion of Afghanistan had already begun to breed Afghan jihadists and their wrath was fanning the flames of the ongoing war. But the Gulf War had not yet started and radical Islam and Islamic extremist movements, including 'the base' or Al Qaeda, were barely known and certainly not popular outside the Arab World.
Further, it is in my view that the 1990 attempted coup was designed to highlight though perhaps not address the economic austerity policies of the time.
It is a moot point whether most countries in the world where people have been oppressed or have been subjugated by leaders who were autocratic, tyrants or dictators have eventually overthrown these leaders.
This is not a case of condoning the actions of the Imam. But general political unrest, riots and protests can reasonably be seen as manifestations of moral disorder caused by austerity measures.
According to Ponticelli & Voth's 2011 book Austerity and Anarchy, 'general strikes, political assassinations of the established order are fear-related reasons why governments want to avoid austerity measures'.
I know there will be those citizens who were traumatised by the whole event who won't shed a tear for the passing of the Imam and would want others to do likewise. That is understandable, especially in the case of those persons who were themselves in or had relatives in or close to the Red House, TTT, Police HQ or the razed downtown businesses.
But there are others, for example, Muslims and those labelled as the downtrodden and dispossessed in society who assemble for Jumah every Friday to receive alms or counsel and who would attest to the Imam's empathy and responsiveness to their plight.
There are certainly others too, more open-minded than most, who, whether or not they share his views and his ideology or agree or disagree with his leadership and his fiery rhetoric, will feel saddened by his untimely passing.