Today, I want to return to the subject of Chris Gayle's angry public reaction to perceived provocation by Curtly Ambrose. Obliquely, not frontally. I want to suggest that, heated though it was, it may well conceal a submerged iceberg.
We might properly begin with West Indian royalty. But it seems better to end with that, to get the foreigners out of the way first. So let us take a moment to consider the well-known case of England's Marcus Trescothick.
Thereafter, we shall also look at England's Ben Stokes, Pakistan's Mohammad Amir and the Australian pair of Steve Smith and David Warner. And I hope to lead you to the same very familiar but oft forgotten conclusion at which I have long arrived: cricket pressure does buss pipe.
According to espncricinfo, Trescothick was one of the finest opening batsmen to play for England. In 2008, at just over 30 years of age, he retired from international cricket.
The reason? Simply put, stress.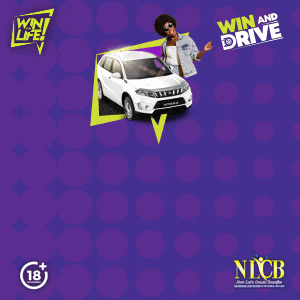 Here again is espncricinfo:
The anxiety attacks he suffered, particularly when having to contend with long periods away from home and family, brought the issue of depression and stress in sport into sharp focus in the English game.
Hmmmmm…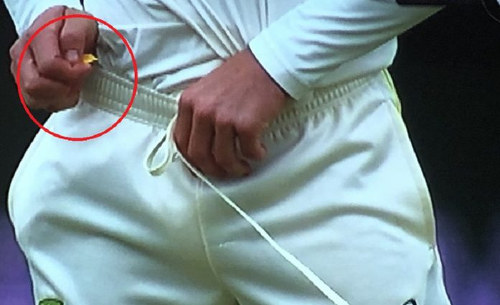 Now take a moment to re-read the accounts of what transpired between Smith, Warner and Cameron Bancroft in the infamous ball tampering incident at Cape Town, South Africa, in 2018. The facts of the case are such that any half-decent lawyer would without hesitation have pleaded temporary insanity on behalf of the two principals and they would have walked away without a conviction.
It was nothing short of crazy.
More skill would be needed to get Stokes acquitted on the affray charge that came out of his September 2017 fight in Bristol. But surely the attorney would bring up the name Carlos Brathwaite and the last over of the 2016 T20 World Cup in support of a temporary insanity plea.
Amir was a boy of 19 in November 2011 when he was banned by the PCB for match-fixing. Late last year, at the ripe old age of 28, with no obvious diminution in his quite considerable powers, he called it a day, citing unfair treatment by those in charge.
Which brings us to the first of today's half-dozen West Indians.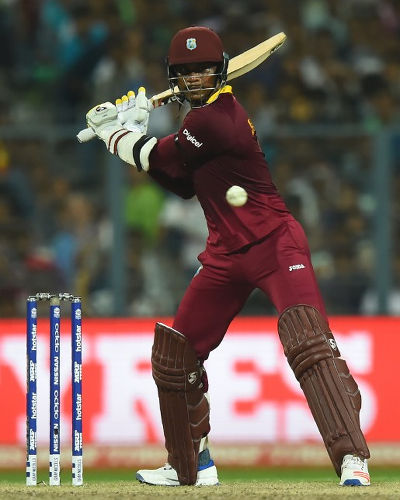 Unlike Amir, Marlon Samuels, (born February 1981) was not a boy when, in February 2008, the West Indies board in their wisdom imposed a harsh ban on him. On suspicion of match-fixing.
That was a long time ago. One can, however, be forgiven for feeling that the effects have endured long.
Witness the violence of his attack—with the bat!—on Lasith Malinga in the T20 World Cup final in 2012.
And the more recent but no less violent—verbal!—attacks on Michael Vaughan, Ben Stokes and Shane Warne, prompting this last to urge him to 'get help'
In vain, it seems.
Just last month, the stylish Jamaican right-hander was given 14 days to respond to four corruption charges slapped on him by the ICC.
We are still waiting, all ears…
In alphabetical order, four of the remaining West Indians are Adrian Barath, Joshua Da Silva, Shane Dowrich and Kieran Powell.
Not a word about Dowrich. Not from me, from the authorities.
The diminutive Barbadian sustained a finger injury while keeping wicket during the First Test. But when he walked out of the late 2020 tour of New Zealand, CWI stressed at the time, it was 'for personal reasons'.
That's it; it's all we have. Nary a word since. I'm scared to speculate.
The man who replaced Dowrich behind the West Indian stumps is Joshua Da Silva. When he first came on to the team, he was gentle Joshua, meek and mild.
But Dowrich, I think, would concede that pressure does buss pipe.
Here are Da Silva's chronological scores since he was first called up for the senior team in December of 2020: (vs New Zealand) 3, 57; (vs Bangladesh) 42, 20, 92, 20; (vs S/Lanka) 46, DNB, 1, 20; (vs S/Africa) 0, 9, 7, 0; (vs Pakistan) 21, 13, 6, 15.
The sum of his last ten scores exactly equals the excellent 92 he made in his fifth Test innings. Not the same batsman, right?
Now cast your mind back to the second CPL 2021 game between TKR and the Saint Kitts and Nevis Patriots. Recognise that fellah, the one involved in a very public ongoing exchange of pleasantries with Ali Khan?
Shucks! That's the formerly meek and mild da Silva! What has happened to him? Not the same man, right?
Not the same man. The phrase suits the Powell of 2021 as well. There is a physical resemblance between that Powell and the 'deflated and confused' Powell who decided to return to international cricket after opting to take a break from the game in the middle of the decade of the Tens.
But, I ask, do you recognise him? Has he looked the part to you? In his seven Test innings this year, he has made a total of 102 runs, exactly half of them in one innings against South Africa. Has he at any point looked like a man brimming with self-belief?
'Overflowing with self-belief' accurately describes the 19-year-old who announced his arrival on the international stage with, in espncricinfo's words, a 'scintillating 104 at the Gabba' in 2009.
Where is Adrian Barath, born April 1990, today—a mere 12 years later? Gone quietly into cricket's night? Do we know why? Aren't we still as curious about his unexplained regression and eventual disappearance as we are about the reasons for Dowrich's?
Should we not be, those of us who are being called to rally round?
We know, don't we, that cricket pressure does buss pipe?
For confirmation, we can ask the sixth and last of the West Indians, cricket royalty, Brian Charles Lara, of course.
Here, though, not a word about him. If you're interested in his story, get your hands on a copy of the TTOC Olympic Magazine published just after the start of the Games of the XXXII Olympiad in Tokyo. You won't regret reading 'Prince of Port-of-Spain, King of Pressureville', Garth Wattley's fascinating study of grace—and near disgrace!—under pressure.
Today's last word on this issue, however, goes to captain Kieron Pollard.
I seem to remember a warning issued by him when he replaced Jason Holder as West Indies white ball captain. I seem to remember him putting CWI on notice that he had no intention of allowing the board to continue to ask his players to take these long tours of duty away from home without wife and family.
I watch Pollard looking like a shadow of the punishing, match-winning lower-middle-order batsman we once knew.
And I wonder where we are on that.
I think that WI are the defending champs, which in and of itself ramps up the expectations.
And I wonder where we are on that.
I see Gayle walking out on his IPL side early to recharge his batteries.
And I wonder where we are on that.
I hear Phil Simmons pleading for us to give the team 'time to bond'.
And I wonder where we are on that.
In Calypso History Month, I listen to David Rudder's lament that this is not a fete in here…
…and I stand in my shoes and I wonder if daiz not ting to make yuh go stark, staring mad.…