The Trinidad and Tobago Football Association (TTFA) is set to appoint former Soca Warriors captain and England Premier League forward Kenwyne Jones as Women's National Senior Team head coach.
Wired868 was informed that the 37-year-old Jones, who represented Trinidad and Tobago at the Germany 2006 World Cup and the 2001 Under-17 World Cup tournaments, has already accepted the position—although there has been no official notification so far.
Jones' impending appointment brings a swift end to the tenure of American Futsal coach Constantine Konstin, who was appointed as interim head coach of the Women Soca Warriors on 13 October.
Konstin lost all four games as Trinidad and Tobago National Futsal Senior Team head coach earlier this year, with eight goals scored and 25 conceded, and was a shock choice by Fifa-appointed normalisation committee chairman Robert Hadad to replace Welshman James Thomas.
"'Connie' [Konstin] has always been committed to T&T football and futsal development and we have been having regular discussions with him on how that may take shape headed into 2022," Hadad told the TTFA Media. "So when the situation arose with James Thomas' sudden departure, Connie kindly accepted this caretaker/interim role until November.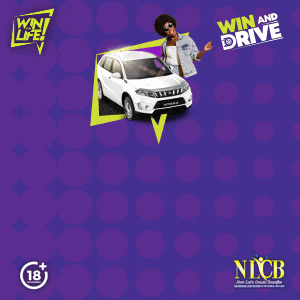 "We will continue to evaluate the options available in preparation for the Concacaf W Qualifiers in February and April 2022."
Wired868 was informed that Konstin lasted just one day on the job.
In his first session at the Ato Boldon Stadium in Couva on Saturday, the American allegedly stopped the players during a passing drill and told them they were controlling the ball wrong, by taking it on the side of their feet.  Instead, according to a source, he asked the national players to stop the ball under the soles of their feet—as Futsal players do.
Things supposedly soured quickly from there, with not only the players but also the women's staff being supposedly bemused by the American's tactical suggestions and drills. 
On Sunday, Konstin did not show up for training at all, as assistant Charlie Mitchell (another Welshman) ran the session. And this morning, the normalisation committee allegedly turned to Jones to lead the Women Warriors into international friendlies against Panama on 21 and 25 October.
Neither the TTFA nor Konstin has made any statement regarding the latter's stint on the job.
Jones, a former England Premier League forward with Sunderland, Stoke City and Cardiff City, is a UEFA A Licensed coach. However, his competitive experience so far is limited to a role as assistant on the Men's National Under-17 Team, led by head coach Stern John, and a season alongside Nigel Grosvenor at QRC in the 2018 Secondary Schools Football League (SSFL) season.
The National Under-17 Team got to the knockout stage of the 2019 Concacaf tournament, although they are best remembered locally for the selection of Gary Griffith III, whose father, Gary Griffith II, was police commissioner at the time.
Sources within the Women's National Senior Team suggest that the players are open to having Jones at the helm. The young coach is already known to the players since he worked alongside Thomas earlier this year in an unofficial capacity.
His imminent hiring, though, means the normalisation committee has overlooked the two-island republic's more experienced women's coaches—such as Anton Corneal, Richard Hood, Marlon Charles and Shawn Cooper—for the third time this year.
And, for the third successive appointment, the Hadad-led body has proceeded to hire technical staff without using an open tender or without the benefit of any formal technical advice.
Shortly after his appointment, Hadad disbanded all the TTFA's standing committees in contravention of the football constitution, while on this occasion he appeared to snub even the ad hoc 'technical selection panel' which he used to identify Thomas in the first place.
Neither the Unified Football Coaches of Trinidad and Tobago (UFCTT) nor the Women's League of Football (WoLF) was contacted for advice on developing a shortlist for the head coaching role.
UFCTT interim president Jefferson George, a former national youth player and goalkeeper coach, said it is clear to everyone but the normalisation committee members that they need urgent help in technical matters.
"Does the normalisation committee know that football and Futsal are two different things?" George asked, on Saturday. "Because if they know that and made that decision [to hire Konstin], we have no reason to be hopeful about Trinidad and Tobago football. 
"If they don't know that, then it is a clear indication that they need help and they should reach out to get the help they need—because they are there for another six months or so and a lot can go wrong in that period.
"When I heard they had appointed a Futsal coach to coach the Women's Team, I went to sleep that night thinking someone was playing a joke on us. It just defied logic."
Cooper, a former national head coach at Concacaf level with the national boys and women's team, suggested that the normalisation committee was operating outside its mandate and to the detriment of local football.
"They were given the job to deal with finances but it seems that they are more focused on appointing coaches now," said Cooper, who is head coach of QPCC and Presentation College (San Fernando). "What was the criterion used [to come up with Konstin]? How did they arrive at that name? Who selected him? Did they put out any advertisement for people to apply—because I didn't see any.
"What conversations did they have that led to him being recommended in the first place? Because that is madness. I think it also raises the question of what is the value of the coaches association since part of their mandate is to make recommendations when vacancies present themselves. 
"Who is the normalisation committee listening to?"
At present, the normalisation committee comprises Hadad, vice-chair Judy Daniel, and ordinary members Nigel Romano and Trevor Nicholas Gomez.
It is unknown on what terms Konstin was hired and so whether the TTFA is now indebted to the American.
Wired868 has provided readers with solid, independent journalism since 2012.  If you appreciate our work, please contribute to our efforts. 
Support Independent Journalism