"[…] Many people do not believe that their lives will be better as a result of the Budget… An MSJ Budget would have been structured so that the man and woman on the street could understand, follow, see where we are and see where we are going and feel how the changes would make their lives better.
"[…] It would answer the following questions: what do we want Trinidad and Tobago to be? What kind of society do we wish our children to live in?"
The Following Letter to the Editor discussing how a budget as conceived by the MSJ would differ from the one presented by the Minister of Finance on Monday was submitted to Wired868 by David Abdulah, political leader of the MSJ:
Monday 4 October was Budget Day. The Movement for Social Justice (MSJ) did not submit any proposals for the Minister of Finance to consider in his Budget. Nor did we do a 'wish list' for the media. The MSJ, however, did contribute to the national discussion in a very significant way by hosting two webinars on the theme 'The Budget, the Economy, a People under Pressure- Options and Outcomes'.
These webinars featured a cross-section of panellists, highly respected professionals in economics, energy matters and the arts; a leading businessman; a youth advocate and representatives of regional commerce and an emerging sector, the scrap iron industry. Very informative, these webinars facilitated real conversations.
The MSJ was therefore demonstrating the type of inclusive approach to decision making that is absolutely necessary at this time. The MSJ was the ONLY political party to facilitate such conversations.
We do not intend to re-state various comments and analyses that have been expressed in the many public discussions and in the media since Mr Colm Imbert's Budget Speech. It must be said, however, that many people do not believe that their lives will be better as a result of the Budget.
Instead, we here present what an MSJ Budget would have looked like. It would have been structured so that the man and woman on the street could understand, follow, see where we are and see where we are going and feel how the changes would make their lives better.
And it would have been done in much less time than the more than three and a half hours Mr Imbert took to say much less.
Vision: A people without a vision will surely perish. Our Budget would therefore have identified a Vision so that everyone would know where we are going. It would answer the following questions: what do we want Trinidad and Tobago to be? What kind of society do we wish our children to live in?
We want a T&T where the nation's resources serve the common good, not the good of a few; where there is opportunity for all to benefit on the basis of merit, not party affiliation or race or colour or who you know or where you were born and live; where everyone can live a decent life in peace, is respected and fulfil his/her aspirations; where there is justice for all; where the environment is protected and managed sustainably and where communities are truly empowered.
The Covid crisis: Our Budget would not have wasted time to talk about vaccines or the parallel health care system. We hear that every day. We would have said that the Covid crisis exposed all our weaknesses, that our economy isn't diversified, that too many of our people are in poverty; that most people live from pay day to pay day, that we need to become more self-sufficient in food, that there is a huge and growing gap between the rich and the poor and that we must fix this injustice, that the education system does not give everyone the same chance at success in life.
We would then point out that this crisis presents a great opportunity to make giant steps towards achieving our Vision by making major changes in the economy, in the education system and in the institutions of state so that they serve the interests of all citizens fairly and efficiently.
Accountability and Transparency: Our Budget would not have tried to spell out all the projects the government has been undertaking in the past years. We would, however, summarise how the money was spent last year, how much each ministry spent, how much went to the state enterprises or to citizens by way of support, how much was invested in major projects.
And we would have said whether the plans that had been announced in last year's Budget were started, if they were completed and if not, why not. Simple accounting for taxpayers' money. More details are to be provided by the line ministers in their contribution to the Budget debate since they must be held to account. Of course, we would point out that the full details are to be found in the various documents that accompany the Budget.
Strategic Goals: An MSJ Budget would have identified the strategic goals that would enable us to achieve our Vision. These include job creation, taking people out of poverty, earning new foreign exchange and reducing spending on unnecessary imports, transforming the structure of the economy, transforming the education system, maintenance of public assets, developing our infrastructure for resilience against climate change and natural disasters.
Policy Actions to be Taken—Institutional Reforms and Fiscal Measures; In this section, we would identify the specific projects, policies and tax measures that would form the 2021/22 Budget and which could be measured in terms of the strategic goals. For example, establishing a bio-technology plant to produce vaccines as a first product, to be undertaken jointly with Cuba; the sale and restarting of the refinery by Patriotic Energies and Technology Ltd; the re-start of the steel mill; support for the projects by the scrap iron dealers; creating attractions for tourists and locals to visit, for example, East Port-of-Spain as a heritage city and a cluster of the Pitch Lake, Banwari Man site, Oil Industry Museum and Information Centre and Labour Heroes Park and Museum; steelpan manufacturing; 50% local content in the media; major priority on agriculture and food production; a Buy local, Eat local campaign.
All of these would create jobs and earn forex.
We would say how we would tackle high and rising food prices, deal with the traffic jams and transport woes, work towards everyone having proper and affordable shelter.
Institutional changes would include full implementation of the procurement law, party finance law, local government reform to put power in the hands of people where they live, Tobago autonomy, starting a process of constitutional reform.
Strict timelines would be set out for the starting of these reforms and actions so that citizens can track the progress made or the lack thereof.
These are just a sample of the actions that we would have identified in our Budget. There are very many more, including immediate steps to address ending poverty and giving hope to our youth. Many of these can be found in the very detailed document entitled 'Roadmap for the Recovery and Changing of T&T' which we produced in early May last year, full 16 months ago.
That document was made public and submitted to Government's Roadmap for Recovery Team, the MSJ proving to be the ONLY political party to prepare a roadmap.
Citizen Involvement: Underpinning all of the above must be citizen involvement. Not stakeholder consultation, not buy-in, but real involvement in the process of decision-making.
Therefore, even before the Budget was read in Parliament, we would have engaged the citizens in their communities—sectors, interests and geographical communities—to listen to their concerns and what they propose should be done. This would have been the lead-up to conversations where the different proposals and ideas could have been shared and debated since not every proposal can work or can be implemented.
Options and outcomes would have been discussed and a consensus, not necessarily full agreement, would have been arrived at. The allocation of resources would be based on a needs or gap analysis so each community could be confident that they are being treated fairly and not victimised because their party is the one in opposition.
The actual Budget Speech would reflect this consensus.
Gender analysis would help shape the budget.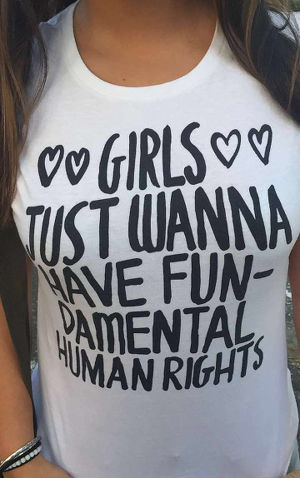 Our concluding statement: These are the things that we believe will result in a positive outcome for and give hope to the ordinary men and women of Trinidad and Tobago: the worker, the mother who is a single parent, those who do not have a job, the farmer, the small business people, students and young people. Our Vision, Our Strategic Goals, all our actions are geared towards achieving social justice.
We are, after all, genuinely concerned about the well-being of the many, not just the few.