I wish to leave veteran West Indies batsman Chris Gayle aside for the moment and turn my attention to a not unrelated issue.
My interest in the fitness of West Indies players and the granting of medical exemptions has been further piqued with the recent injury struggles faced by the trio of the almost 38-year-old DJ Bravo, the 33-year-old Andre Russell and the 24-year-old Obed McCoy, who are all expected to play critical roles at the World Cup.
Bravo sustained a groin injury during the recently concluded CPL tournament, forcing him to miss a few games completely and to play solely as a batsman on his return at the back end of the tournament—to lead his St Kitts and Nevis Patriots to their maiden CPL title.
Bravo has since returned to bowling in the IPL and his team, Chennai Super Kings (CSK), have shown sensitivity to the issue of managing his workload; he was rested for the match against Kolkata Knight Riders (KKR) on 26 September.
Russell, though, was not rested for that CSK vs KKR clash and it was on that very day that, while fielding on the boundary near the end of the match, the muscular Jamaican all-rounder apparently aggravated a hamstring injury sustained while bowling earlier in the game.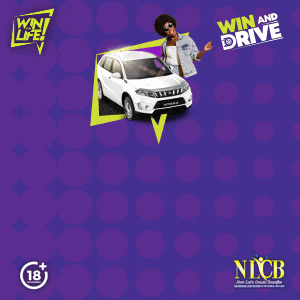 According to KKR mentor David Hussey, Russell indicated that he had felt a 'pop' in his leg; his status for the immediate future is yet to be determined.
Given Russell's injury history, one can only hope that he and KKR manage this hamstring problem smartly, which has not always been the case in the past. With West Indies' group stage opener against England just over two weeks away, Russell—and Pollard's men with their title-winning aspirations—can ill afford any injury setback at this stage.
As regards Obed, the 'Real McCoy', he has been missing in action in recent times and only played three out of a possible 12 matches for beaten finalists, the St Lucia Kings, in the just concluded CPL tournament. Precious little has been said about the state of McCoy's fitness and we all have to hope that, before the start of the World Cup, he makes a full recovery from the niggling foot injuries with which he has been plagued.
It would be quite a shame—not to say a scandal—if WI were again to carry players handicapped or hampered by injury to the World Cup. I'm sure none have forgotten what transpired with a certain 'Dre Russ' during the 2019 edition of the 50-over World Cup.
Let us now return to the 'Universe Boss'!
In my previous piece on this platform, I batted for Gayle. I made clear that there was no way WI could opt to leave a man with over 14,000 runs and 22 hundreds in the T20 format at home.
Perhaps, however, I was looking at it through the wrong lens. Perhaps lead selector Roger Harper and his panel could have taken a page out of India's and South Africa's playbook.
The India travelling party includes the revered and beloved 40-year-old MS Dhoni. As a team mentor.

In their travelling squad for the upcoming tournament, the Proteas have included the 37-year-old JP Duminy. As a team consultant.
In his prime one of the best short-format finishers, Dhoni is still plying his trade with Chennai Super Kings in the IPL; Duminy last played competitively in the CPL back in 2019. Undoubtedly, though, with their vast experience, both men are still well placed to add real value to their respective dressing rooms as they bid to play an integral role in a possible victory, this time around applying finishing touches from a different off-the-field vantage point.
Given Gayle's prowess and fast-disappearing dominance, might WI have opted for a different strategy? Should they have?
Or are the CWI selectors and their 'think tank' banking on that one, big match-winning innings like Gayle delivered back in the 2016 T20 World Cup? In group play against eventual finalists England, the then fearsome left-hander blazed an even, unbeaten 100 off just 48 balls as WI cruised to a 6-wkt win.
Such was the excellence of that knock, few probably remember that Gayle's subsequent scores in that tourney were 4, 5 and 4.
His record for the WI post-the 2016 T20 World Cup has not been great either, his average just 16.75 across 23 matches. In that period, Gayle has had just the one score above 50, which came with a big bash of a 67 against Australia in the T20I home series back in July to take him past the 14,000-run landmark in T20s.
According to Harper, Gayle's pedigree and experience were taken into consideration by the selectors. And, he took the trouble to add, the team feels as though they are a better unit with him in the squad. Gayle has also received the backing of key senior players in recent times, with skipper Kieron Pollard and most recently DJ Bravo coming to his defence.
"I don't think anyone should be concerned [about Gayle's form]." said Bravo, on the eve of the CPL semi-final against Guyana Amazon Warriors.
The opener's subsequent scores were a 27-ball 42 and a 4-ball duck.
And last month, as he bobbed and weaved away from questions from the Caribbean media, Harper seemed to be singing from the same hymn book as Bravo.
"We know what [Gayle is] capable of. He's had a lot of experience over the years and he's performed at the highest level," said the selection panel lead, bidding—largely in vain—to justify Gayle's selection in the squad. "I think the squad feels they're better with him in it and he offers a threat to opponents."
Gayle's record speaks for itself. In this game of glorious uncertainties, nobody can question what he has achieved, particularly in the T20 format. However, if we are to call a spade a spade, what was once a monstrous and intimidating Hurricane Chris is these days looking more like a mere tropical depression.
Perhaps even no more than an area of disturbance.
But I'm still rallying around my West Indies. I'd love for the veteran left-hander with all the impressive batting records to make me eat my words and uncork at least two punishing vintage innings at the T20 World Cup.
For now, though, I fear there's only a persistent frown on the forehead of the face whose most frequent feature used to be a broad smile.
So, don't blush, baby!