I vex too bad.
Since Chris Gayle, looking something like the long-time Gayle, buss real bat on Finch and dem twice last week, I curious like hell. Ah want to find out wha go happen in October when, the news jess break, WI in de same first round group with Australia, England and South Africa.
And only two sides from each group going forward to the knockout stage.
I sure Phil Simmons and Roger Harper and the whole West Indies set-up now serious bout carrying the in-form Universe Boss to India, well, the UAE. To play, eh, not as no mentor! 
As a boy growing up, I wring plenty fowl neck and see dem beating up with plenty, plenty energy jess before deh drop dead. So I recognise dat knock the other night fuh what it was.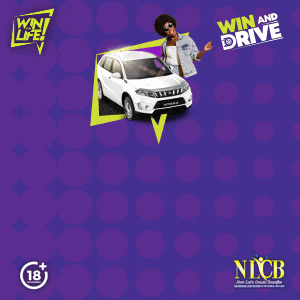 People tink is a return to form, like Michael Jordan coming back after he lil fling in baseball. 
Not at all! I think dat was Tiger Woods winning major number 15, ten years after number 14. 
Or worse, Serena Williams trying too hard to win number 24 and prove she is the GOAT. What she have to prove? You know anybody who tink Margaret Court greater than Serena? Apart from Donald Trump, I doh know no white supremacist.
So anyway, you tink I brave enough to say now dat Gayle shouldn't go? I know Harper and Simmons and Pollard and Bravo and dem wrong. I know that on the field Gayle is more liability than asset. 
But me say that in public? I mad buh I eh stupid!
Wikipedia have a list ah nearly 50 T20 records Gayle alone have to he name. He was the first man to score a century in all three kina cricket. And he have 14,000-plus runs, 22 centuries and 87 half-centuries. In T20 alone!
Man, Statsguru and all bias!
So before ah run mih mouth, I looking fuh a lil sepee.
Long time, when I wanted to see de future, ah coulda go by Papa Neza in Moruga. But since he dead and gone, me ent find nobody else in Trinidad who good so. 
Harbance? Steups. Yesenia? Double steups. 
And doh tell mih nutten bout dem grim Rumpelstiltskin people who advertising every day on TV. Me ent have no straw I want somebody spin into gold. 
Since de CIA send Colombians in Haiti to kill the president, Makandal, mih houngan, MIA. Is he who did tell me back in the early 1990s dat Jack Warner was going to be a Fifa big sawatee. And who tell me jess after the earthquake in 2010 how the big sawatee go get cut down to size. 
Larse month, he warn Jovenel to watch he back but, like Caesar, the president ignore de advice. Now, everybody and he brother arksing 'im wha go happen next and he cyar take dat pressure. 
He woulda know fuh sure wha go happen in October. But ah cyar reach 'im so stress fuh me! No obeah, no voodoo. 
Wey to turn? Prayers? Say a novena? Go on de moaning ground? Get a dharay? Take a bush bath? How dat go help?
See? Ah cyar even think straight no more.
Ahhahn! Ah know!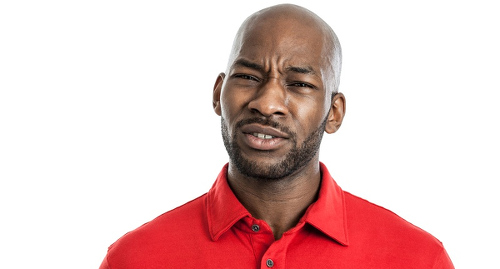 Once upon a time, those who were really thirsting for a satisfying prophecy would go to the Oracle at Delphi. Nowadays, in the 21st Century, there is an easily accessible version, Google on the Internet.
I went there. And got the surprise of my life.
Quos Deus palmam perdere vult, Google told me, prius Priapus dementat. It was an adaptation of a very familiar Latin proverb. Whom the gods wish to destroy, they first make mad. 
Eventually, I forced the adjusted version to yield its meaning, which I have sanitised thus: whom the gods wish to dethrone, they make think with their lower heads. 
Ex-player Sir Curtly Ambrose has been saying more or less the same thing within range of macocious media microphones—but of Pollard.
"Our batsmen have this foolish notion that T20 cricket is all about sixes and fours. So we neglect ones and twos and, when we can't get the boundaries, we soak up a lot of dot balls."
And within 'earshot' of those microphones, X-factor player and current white ball captain Kieron Pollard essentially offered a defence of his men: 'That's the way we play.' 
But in keeping with the Manning maxim to praise in public, blame in private, he had sung a completely different tune en famille in the dressing room:
"Your name does not have to be Vernon Philander, you know," I imagine the talented TKR all-rounder and gifted West Indies leader sermonising, "to know that, in cricket, you know, there is more than one way to skin a cat." 
However, all the while, behind the scenes, out of view of the cameras, he is talking to Shimron Hetmyer and to Gayle, sending different messages but singing the same essential song. WI need you to be the best you you can be.
"Cool yourself," he says to the first—echoing Ambrose. "You can't continue giving away your hand trying to hit boundaries, you know. That crap has to stop. Four singles and two fours is 12 runs an over, you know, 12! 
"Isn't that enough?"
To Gayle, the message is exactly the opposite. 
"Listen, Chris," he says, his arm around the 6'2" left-hander's shoulder. "Nobody expects the Universe Boss to be an accumulator, you know; that is just not you.
"So don't go changing to try and please anybody. We picked you on the basis of your splendid record, you know, and I have never heard anybody talk about how many singles you scored. Never!
"Why are you trying to change that now?"
The lecture led to 67 off 38 balls in Game 3 against Australia and 21 off 7 in Game 5.
Me eh tink dat convince nobody who neutral.
But neutrals picking de squad fuh the UAE?