Do the math. 
Kraigg Brathwaite's West Indies were only half as good as Dean Elgar's South Africa in the first innings of the Second Test match in St Lucia. Facing a 149-run deficit, WI will have to bowl out of their skins to avoid having a mountain to climb on Day Four—or, if Dame Fortune favours us, late on Day Three.
And then bat at least twice as well as we have so far in the two Tests to give us any chance of a series-levelling victory.
There is good news. Who holds the world record for the highest successful fourth innings run chase? Why, Brian Lara's 2003 West Indians, of course!
And when last has a West Indian team batted anywhere near as well as is likely to be required in the fourth innings of this game? Why, in February this year, of course! 
Brathwaite's side, which featured seven of the XI in the current match, posted 395 for 7 in Chattogram to stop the cock-a-hoop home side from crowing. 
Among the seven was vice-captain Jermaine Blackwood, whose recent form has been, not to put too fine a point on it, unencouraging. In his 39th Test yesterday, he crossed 2000 runs but, since his 104 against New Zealand in Hamilton in December last year, his last 12 scores have been 69. 20, 68, 9, 28, 9, 2, 4, 18, 18, 1 and 13 at an average of 21.7. 
Who can forget how, when he scored his last big hand, he attributed his success—at least in part—to a conversation he had had with Virat Kohli?
He must have talked to him again recently. ESPNcricinfo's Nagraj Gollapurdi reports that, in yesterday's WTC final against New Zealand, the Indian captain 'was Zen-like. He left a lot of deliveries; nearly 34% of his 124 balls so far'.
It was, the report says, 'a masterful display of restraint, which allowed India to get their teeth into a tough job'.
Restraint? Patience? Cheteshwar Pujara, yes; Kohli, no! It is not a word one habitually associates with the 32-year-old Indian captain.
It is not a word that I remember ever associating with the 29-year-old West Indies vice-captain. Not before yesterday.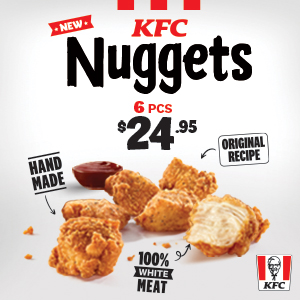 Coming to the wicket with his team in more than a spot of bother at 54 for 4, the normally aggressive Jamaican put his head down. He eschewed the aerial drives that are so much a feature of his game as well as the swooshes across the line that have so often cost him his wicket. 
Even when left-arm spinner Keshav Maharaj was brought into the attack and Shai Hope and later Joshua da Silva attempted—the former successfully, the latter in vain—to crash him back overhead, Blackwood declined to be tempted.
He faced 106 balls and made only 49. It contained six fours, including a vicious square-cut that raced to the point boundary and a ramp over the slips which went one-bounce to the ropes. Half of his boundaries came from tickles and edges down fine-leg way. 
And he constantly seemed to be reminding both Hope and da Silva, with whom he put on 43 and 28 for the fifth and seventh wickets respectively, that the situation called for a responsible approach.
So it was very disappointing to see him give his hand away one short of what would have been a well-deserved half-century. After dismissing the wicketkeeper at 143 for 7, Wiann Mulder also claimed both number nine Kemar Roach (1 off 7 balls) and number ten Jayden Seales (0 off 2 balls) in quick succession.
In walked number 11 Shannon Gabriel to face the last ball of the over. The Trinidadian pacer successfully negotiated it.
It is possible that Blackwood had a flashback of Gabriel's brain fart against Pakistan in 2017? With one ball and one over left in the Test and middle-order batsman Roston Chase on an unbeaten 101 at the other end, Gabriel attempted to heave Yasir Shah into outer space. His stumps were uprooted.
Unfortunately, Blackwood did not also recall Carlos Brathwaite's similarly senseless error of judgement in the 2018 World Cup in England. With West Indies needing six runs from seven balls to secure a soul-destroying win over New Zealand, the then T20 captain hoicked Jimmy Neesham high into Trent Boult's safe hands on the long-on boundary and broke West Indian hearts.
Regrettably, the image of a disconsolate Brathwaite bent double in mid-pitch being comforted by the Kiwis was not twinned with the Gabriel flashback. 
Blackwood creamed Maharaj's first ball down to long-on to move within one of the landmark. Attempting to damblay the shot off the second delivery, he contrived only to loft the ball high into the air. The Proteas captain pouched it at short mid-off. 
Chasing 298, WI had fallen for exactly half that score.
So their task tomorrow and on Days Four and Five is almost certain to require heroics. Let us assume that the combination of Gabriel and Roach and Seales and Jason Holder with support from the fast-improving Kyle Mayers can complete the task this time. Having reduced Elgar's men to 37 for 3, they will not allow them to get further than the embarrassing 97 WI managed in the First Test. 
That means just about 250 will be needed for the morale-boosting win. 
Can we count on Blackwood to conjure up inspirational mental images of Shivnarine Chanderpaul and Ramnaresh Sarwan in Antigua 18 years ago? And of Mayers and Nkrumah Bonner in Bangladesh last year…
… and find the formula that will yield a winning equation?
Failing that, I'd expect Blackwood's days as West Indies vice-captain to be numbered.