The Trinidad and Tobago Men's National Senior Team remain 103rd in the world according to the latest Fifa rankings, which was updated yesterday.
European outfit, Belgium, led all 210 football nations followed by France, Brazil, England and Portugal. Mexico (11) are the highest ranked team in Concacaf.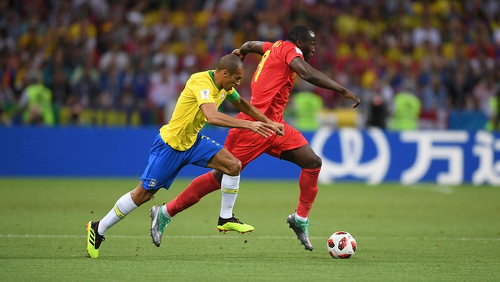 The Soca Warriors are the 11th-best football nation in Concacaf and fourth in the Caribbean behind Jamaica (45), Curaçao (76) and Haiti (83).
The twin island republic have played three times in the past year and a half with returns of a 7-0 friendly defeat to the United States, a 3-0 World Cup qualifying win over Guyana and a 1-1 draw with Puerto Rico in the same competition—all under current coach Terry Fenwick, who inherited a team with one win from 17 matches under his predecessor, Dennis Lawrence.
Trinidad and Tobago were 49th in the world in December 2015, during the reign of coach Stephen Hart, but plummeted since. The collapse coincided with the tenure of former Trinidad and Tobago Football Association (TTFA) president David John-Williams, who was elected to office in November 2015 and oversaw the replacement of Hart with Tom Saintfiet and ultimately Dennis Lawrence.

The Warriors fell below 100 in 2019 and have stayed there ever since.
The Fifa rankings are largely ceremonial, however the United Kingdom Home Office uses it as one of several reference points in its determination of work permit applications by overseas footballers.
Concacaf also used the rankings to determine, controversially, which countries could skip the first two World Cup qualifying rounds. As a result, Mexico, the United States, Jamaica, Costa Rica and Honduras were exempted from the ongoing qualifiers.
At present, Trinidad and Tobago trail St Kitts and Nevis by two points in Group F and must win both outings against the Bahamas and the 'Sugar Boyz' in June to advance to the next phase.
St Kitts and Nevis are ranked 135th in the world and 14th in Concacaf while Guyana are 165th and 20th respectively. Puerto Rico are 178th in Fifa's rankings and 25th from Concacaf's 35 member nations while the Bahamas are 201st and 30th.