If you plan to be a journalist in voice or vision media at the BBC, be prepared to spend a full three months merely learning names. Important people, places, common foreign words and phrases and, of course, commonly mispronounced words like 'epitome' and 'anemone'.
One wonders if any such arrangements are in place in local media houses. I seriously doubt it. 
Surely the education system can be trusted, the attitude seems to be, to throw up enough competent people with the requisite good looks. Why should we spend good money to do what St Joseph's Convunt (to quote Mr Live Wire) and QRC are doing for us? 
We think our journalists, as i95.5fm sports presenter The Hearless One said on a recent programme, 'know English good'. 
Maybe, runs my response. But not all of them. And certainly not all of them know Eng-LAND!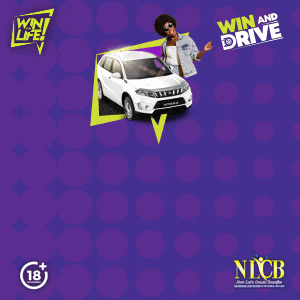 On the CNC3 news on Sunday evening, as per usual, the young lady doing the honours was required to read the sports as well. Chelsea, West Brom, Liverpool and Sheffield? Easy kai. Tottenham (the 'H' is silent) or Manchester (stress on the first syllable) City? A piece of cake.
But Wolves played Leicester and that's where the problem arose. She used only her eyes and not her ears as well—always a danger when reading English—and said that: "[t]he match between LEE-CES-TER and Wolves ended in a draw."
Of course, it's not her job to know about football but how is that relevant here? Still, we can't beat her, can we?
That's not the case with the specialist sports guy on the same channel who, in his cricket reports, consistently says that so-and-so 'held out' to long-on or long-off. As if the verb is 'to hold out' rather than 'to hole out.'
It's been, achoo!, months. And it continues.
Speaking of cricket, the West Indian doing the television commentary on Flow dusted off an old favourite phrase and damblayed it. The West Indian win, he said, was 'an achievement of magnanimous proportions'.
I guess if I had anything in common with the achievement, I would not mention the mistake here lest you remember the name for the wrong reasons.
And then there was the other guy—I apologise. I'm really not good with handles—who actually voiced the report on the Bangladesh Test match. He contrived to call Nkrumah Bonner, the Jamaican batsman who had provided the ballast for the ship Kyle Mayers was steering, 'Kumar Boner'.
Before that, seguing from the live sound of the last ball and the ebullient, celebratory declaration that "[t]hese are the heroes that have arisen from the ashes of a team decimated by absenteeism", he intoned: "Those were the words that transcended throughout the world…" 
Maybe his aim was off that night; it was an arrow through our brains, not through our hearts.
But it's not just in voice and vision that quality is in trouble; print's travails are obvious too. And real!
In a bid to capture the Vene market, the Guardian has for over a year now been running a Spanish section. The printed product keeps evolving. My guess is that it's not exactly the commercial success they had hoped it would be. 
The stock GML response? Cut the costs. Is there no slave labour available? 
On Sunday, the recently introduced translation offered, inter alia, this: 'Data reviewed by the Reuters news agency reveal that Brent Crude futures conquered 15 cents…'
Indeed? In the 21st century? And there we were still thinking the Age of Conquest was now history!
And this: '…the national economic situation has opened the way to the dwarfing of the sector, to which imports have been reduced by big measure'.
I guess what was guaranteed was a translation—even if it's into Greek!
Which brings us directly to the Sunday editorial. I had only purchased the paper because of the stopping quality of the front page. OUR OBSCENE TRAGEDY, the red front page editorial headline blared. 
I did not count but I estimate that some variation on the word 'obscene' occurs at least a dozen times in the piece which, according to the notice on Page 1, 'continues on Page 12'. In fact, it does not; it actually continues on page 14.
But on Page 1, it is worth noting, the editorial offers this comment on 'obscene': 'The Greeks, in their tragedies, wisely kept the worst moments of the plot off stage. That is why the word obscene—out of the scene—came to mean something shocking, immoral or grotesque.'
Go figure by what kind of alchemy an adjective can 'come to mean something shocking'.
Besides, I think that paragraph is some kind of Trojan horse. 'Ob' is decidedly not a Greek preposition or prefix and the phrase 'ob skene', I have seen a suggestion, may be no more than an Internet meme created, to quote the editorial, to satisfy a deprived—not depraved!—mind.
But it is on Page 14 that one finds this gem: 'It's simply obscene that the family of six-year-old Sean Luke is yet to see justice been done…' 
If as of this morning, the person who missed that howler is not yet a has-being as an editor, well, maybe Guardian Media is no longer been mean to its employees…
… and is finally treating them like the fallible human beens we all know they are. 
Oh mih Guardian!