The following article, written by Lasana Liburd, was first published in the Trinidad Express on 15 February 2007:
For arguably the first time since Brazilian football legend, Pelé, put on a New York Cosmos shirt, the United States has turned its attention towards its own domestic league—after news that England and Real Madrid star David Beckham had signed for Los Angeles Galaxy in the US Major League Soccer (MLS) competition.
Already, 'Becks' has appeared on popular mainstream television show, 'Good Morning America', and is being wooed by Hollywood celebrities like Tom Cruise and Sylvester Stallone, while everyone from Oprah Winfrey to Jay Leno has mentioned 'soccer' in the past month.
In Dallas, Texas , a 37-year-old Trinidad and Tobago goalkeeper is enjoying a more low-keyed preparation for the 2007 MLS season.
Shaka Hislop, whose unassuming nature is the perfect flip-side to 'Beckham-mania', might not get a mention if he turned up on Hollywood Boulevard but the two share one unmistakable similarity this year. Both men are desperate to defeat time, if only a little longer.

While Beckham, 31, must match his pre-Galaxy hype in the full glare of the media, Hislop is his own harshest critic as he prepares to enchant the US soccer purists.
The former Newcastle and West Ham custodian arrived in Dallas, last summer, on the wave of an eye catching show at the 2006 World Cup but managed just four appearances with ten goals conceded as Dallas clinched the Western Division but was eliminated in the Play Offs.
"I am disappointed with my own performance in the latter half of (last) season," said Hislop, "but I had played for 18 months straight and, at 37, it was too much to ask of me physically. I needed a break."
If a mediocre MLS debut, coupled with Beckham's impending arrival, means that Hislop starts 2007 outside the media spotlight, he would not be any worse for the wear. Picture a typical shrug of the shoulders and his trademark 'no worries' retort.
"I am always happy to go about my business quietly," said Hislop. "We started pre-season training [last week] and I am feeling good and really looking forward to this year. There will be a lot more focus on the MLS with 'Becks' here but that is better for all of us."
Beckham and Hislop know each other well and crossed swords as recently as last June in Germany.
Beckham traveled across Europe at the helm of an English team which declared itself a World Cup title contender. Hislop landed in Germany as back-up to Gillingham custodian Kelvin Jack, a relatively obscure name on the international scene.
For a few days, though, Hislop upstaged Beckham as the Soca Warriors held Sweden to a historic goalless draw and then threatened to repeat the feat against England—before falling, in controversial fashion, to two late goals.
Hislop's performance on Trinidad and Tobago's opening encounter drew generous praise from Sweden and Inter Milan star Zlatan Ibrahimovic although the former St Mary's College student did not know he would play until ten minutes before kick off.
In practice sessions leading up to the match, Hislop seemed to have even fallen behind Walsall goalkeeper Clayton Ince in the pecking order.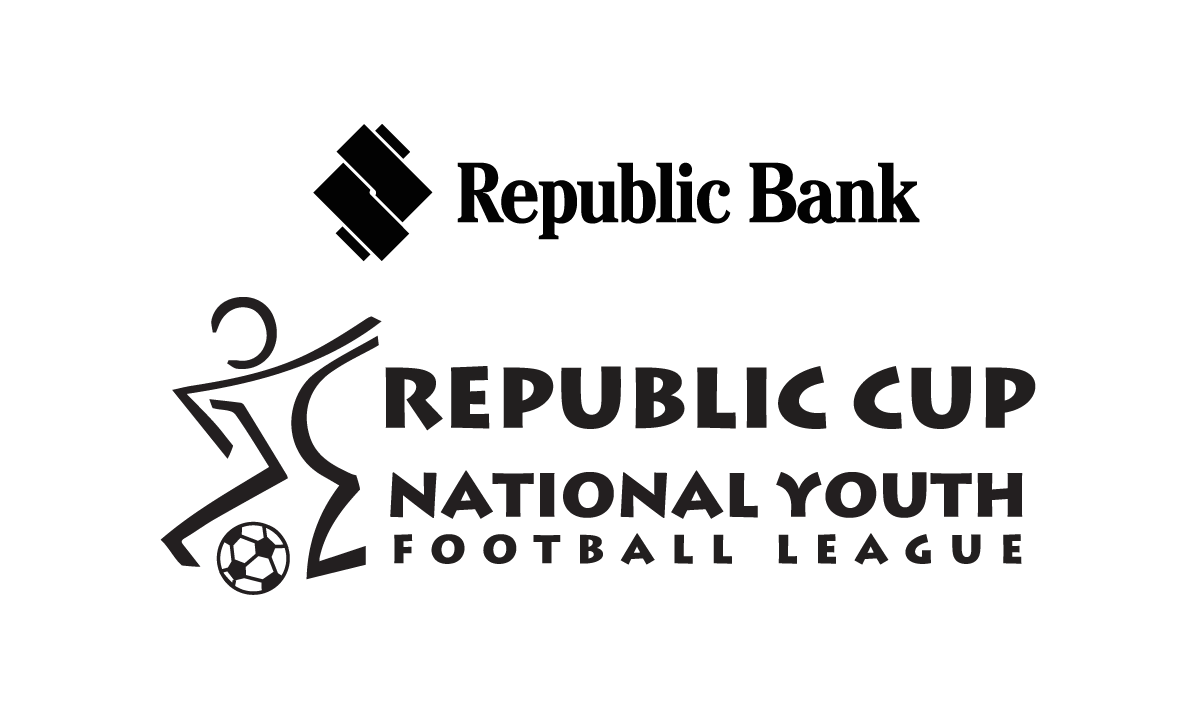 "I left the team hotel on the afternoon of the game thinking I was number three," said Hislop. "But, for me, Germany was about a lot more than just playing football. It was about being Trinbagonian and being a part of Trinidad and Tobago 's first appearance on such a famous stage.
"It was just minutes before kick off that Kelvin told me he couldn't make it and [coach] Leo [Beenhakker] said 'get ready'. I had ten minutes to prepare and it probably suited me best because it meant there were no pre-match nerves or sleepless nights, which sometimes affect you before big games."
Hislop described the Sweden fixture as 'the proudest moment' of his life as a player and a person. He paid special credit, though, to Jack who tearfully accepted that he was not fully fit and allowed Hislop the chance to shine.
"I have always said after that Kelvin's decision was the bravest I ever saw anyone make in football," said Hislop. "Kelvin was number one from as soon as Leo took over and I do not think we would have qualified if not for him. I knew I was [in Germany] as number two to support his confidence and help him prepare and I took my role very seriously.
"Kelvin is a strong fellah and very strong willed and, although everyone knew he was struggling [with a knee injury], I always thought he would pull through in the end. But I was quietly preparing myself just in case."
If Hislop now seems as far removed as possible from his heroics in Dortmund, this has as much to do with the peculiar relations between the Trinidad and Tobago Football Federation (T&TFF) and its World Cup stars as it does his new home address.
After 24 appearances at senior international level, eight years' service, seven clean sheets, two Concacaf Gold Cup tournaments and one World Cup, Hislop's journey to retirement passed without so much as a polite parting message from the T&TFF.
Apart from a cursory word about the now infamous World Cup bonus offer, new head coach Wim Rijsbergen never explained—as a mark of respect—why Hislop was no longer needed while the T&TFF failed to thank him for his services or offer him the fitting farewell received by former stand-outs like David Nakhid and Russell Latapy.
"People have come up to me [since the World Cup] and suggested that they would support the idea of a testimonial match," he said. "But it is not something I really deliberated on. It suits me either way."
He had more to say on the present stand-off between the World Cup players and the administration but again preferred to take a conciliatory approach.
"It is disappointing," said Hislop, "but I think a lot of people are making more out of it than they should. It is just a disagreement and, for a long time, I have been saying that we need a PFA (players' football association) to deal with things like this because it is not a job for players.
"These types of disagreements happen all the time in football and are dealt with quietly and professionally behind closed doors. But a lot of people in [local] football have continually fought against a footballers union and have to take responsibility for what happened.
"This whole matter should be sorted out; or I hope it is sorted out. But this dispute should set a precedent and be used as a benchmark for the set up of a players' union."
Hislop again raised the question of a players' union when the Warriors returned from Germany and pointed out that Pro League chairman, Larry Romany, and chief executive officer, Dexter Skeene, pledged their support for the idea, which was 'a big step in the right direction'.
Unfortunately, his career does not afford him the time to help, at present, but he is interested in playing a role after his retirement. Hislop, who holds a Howard degree in mechanical engineering, would be tipped to have as much success in that profession as he has enjoyed on the field.
Once Britain's most expensive goalkeeper, when he joined Newcastle in a ₤1.75 million (TT$21.3 million) move from Reading in 1995, Hislop is easily the most famous Trinidad and Tobago player of all time between the uprights.
Former England international, David Seaman, famously signed autographs as 'Safe Hands' during his pomp but Hislop made no attempt to influence how others remember him.
"It is tough to say [how I would like to be remembered]," said Hislop. "I remember as a boy, Bobby De Gale, was my hero and I would go sit behind the goal in Diamond Vale and watch him save. To this day, I maintain that [former national and Defence Force goalkeeper] Ross Russell is the most talented goalkeeper that I have ever worked with.
"Those goalkeepers are barely known outside Trinidad and Tobago but had a major impact on my professional level. So [out of respect for them], it is hard for me to say how I would want to be remembered."
Hislop's legacy appeared to have gone largely unnoticed by the T&TFF but the six foot four custodian is a celebrated figure outside his homeland.
In April 2005, Hislop was awarded the England Players Football Association (PFA) Special Merit Award for his services to football. 
To put this gong into context, the previous recipient was England 's all-time leading scorer and ex-Manchester United legend, Bobby Charlton, while Hislop is the only the second foreign recipient of the prize since the great Pelé.
Beckham, as it were, is not the only international star in the MLS who is following the footsteps of arguably the world's greatest player.
Naturally, Hislop's route is less photographed.
Last December, the former US All-American student athlete stopped off at Washington DC to receive the inaugural 'Caribbean Pathfinder Award', which was offered by Rumors Events in honour of his 'exemplary life' and 'distinctive contribution to the Caribbean community'.
Hislop, who is also the co-founder and the first Hall of Fame inductee in renowned British anti-racism group, Show Racism The Red Card, confessed that he was as proud of his mark off the field as his achievements on it.
But he has one final nut to crack.
"The MLS is definitely a higher standard than I was expecting," said Hislop. "I think it would be unfair to compare it to the British leagues, which is a lot faster and more physical.
"But the MLS does have a lot of different styles [of play] because the US, by its very nature, attracts people from all over the world, which gives it a certain uniqueness. It is a growing game but clearly it has the ability to attract top players."
Hislop is one such top player. Beckham had better watch out.